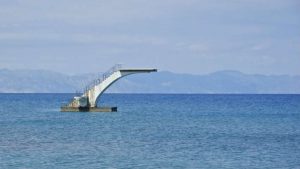 Macola has announced the latest version of its ERP software at Macola Evolve in Chicago. This is the first major version since the acquisition of ECi Computer Solutions last year. It is targeted at the manufacturing and distribution industries and Macola has delivered two key features.
Enhancing the platform for Macola 10.7
With this release Macola has removed what it calls "version lock" from the software. Its intent is to make it more appealing to third party software vendors and their clients. Developers will be able to create add-on software without having to worry that future Macola upgrades will "break" the software. Likewise customers who purchase add-ons are assured that future version upgrades will not become a costly exercise as the add-ons need further development work. What isn't clear is how Macola are achieving this. The press release has little detail and there is no information on Macola 10.7 on the website.
In conjunction with the removal of version lock Macola has also added even more open source API's. This allows developers access to "hundreds" of new Macola features and data fields for deeper integration. The assumption is that these API's access fixed points in the Macola data structure, and will not need changing in the future. One company that may take advantage of these new functions is eBridge connections, Enterprise Times has asked eBridge whether they intend to extend the existing integration.
Improving user experience
It has also enhanced the usability of several areas of the ERP solution. The sales order processing module is improved with a new "features and options" configurator. The new design allows users to enter orders faster in a simpler way. This and other processes have been simplified to closer align with standard work processes. The redesigned features include: order entry, billing selection, searching and filtering orders, the quoting and creating of credit memos.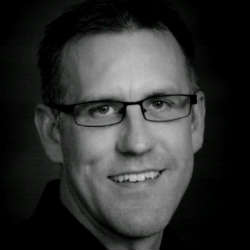 Once entered into the system users can take advantage of the "at a glance" status indicator that allows them to see the status of orders rapidly. For multi-division companies users can now switch between those divisions quickly and easily.
Derek Ochs, director of development, Macola Software commented: "Macola 10.7 has further built on previous Macola 10 offerings with an eye towards simplification for our customers to automate and grow their businesses. We've enhanced many processes to more closely align to the way people do their jobs. And by creating a flexible and powerful extension layer for Macola, we now offer customers the ability to add value to their ERP investment by tailoring their product to meet their specific needs, without the maintenance and upgrade headaches."
What does this mean
It is surprising that it has not worked with some ISV's to create integrations that were announced simultaneously with the launch of Macola 10.7. There is also little detail around the development environment. The latest release information on the website (as of writing) relates to 10.6 and there is little information around the improvements to the API's.
This could be a significant step for Macola and one that sees it accelerate its growth. Speaking in Channelbuzz.ca, Ochs mentioned a potential App Store. The addition of the open source API functions should encourage developers to come to the new platform. If the market is not big enough for some ISV's to take the plunge, Macola customers who develop their own plug-ins might consider making them available wider.