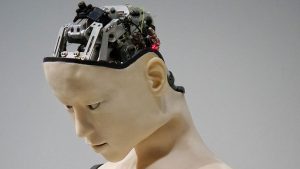 Ivanti has announced new AI driven capabilities through a Hub with Bot capabilities. The Bot capabilities initially include a Virtual Support Agent (VSA) that integrates with the Ivanti Service Manager: Help Desk essentials. The Bot provides contextual, conversational and intuitive answers around a variety of service desk related enquiries. These include creating a support ticket, requesting from a catalogue, searching for knowledge or installing a new application.
For the next generation of users this provides a friendly interface that is supported across multiple devices including iOS, Android and Windows. As companies look to reduce the costs of their service desk functionality this offers a significant saving. Ivanti are not the first to deliver this kind of solution. IBM is transforming their internal services through leveraging IBM Watson to deliver answers to conversational queries accessing huge knowledge bases from across the firm.
What not clear from the Ivanti offering is which knowledge bases companies will have access to. If it is just the customer knowledge base this will still be useful but if Ivanti have ingested other support databases it could be of significant value.
The inevitability of it
While this is a first generation solution Ivanti have not dipped their toe in the water with a bot that only answers a small range of questions. Importantly it will only improve over time. Many organisation and IT department will be hesitant to adopt it, but for some it could significantly reduce the cost of delivering IT Service management. What will drive adoption is worsening service on telephones.  As people are often more mobile, the ability to hold a conversation on their mobile, either to check a ticket, raise or close one is welcomed.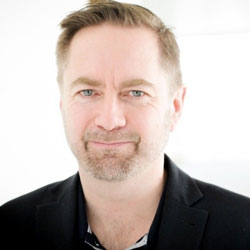 Organisations, and service management firms will see this as a channel that can deliver headcount savings rapidly. Ian Aitchison, Senior Product Director, Ivanti commented: "With AI-powered consumer solutions such as Siri and Alexa permeating our lives, users in today's digital business have high expectations when it comes to computing self-service. With the release of our innovative Hub and Bot app, we're delivering a game-changing self-service experience for the modern business-user, with conversational and interactive self-service options that put action and answers right into the hands of users, in the way they want them."
More to come
The bot is accessed through the Ivanti Hub, while it currently only supports users of Ivanti Service Manager: Help Desk Essentials the functionality will be rolled out across Ivanti Service Manage Cloud during 2018.  There was however no information around what additional functionality it supports.  In addition the new bot does not seem to have interfaces into other collaboration tools such as Skype, Salesforce Chatter and Slack. This is an omission that Ivanti should rectify as it allows users to interact with the bot without having to access the hub.
What does this mean
Ivanti has taken a slightly different approach to ServiceNow, ServiceNow allows developers to build their own apps to integrate to ServiceNow. There is already integration between Slack and ServiceNow. While Ivanti has taken a large step forward for mid sized organisations that use its software it currently how will expand it further once it has completed the support of its products?