Last year, Enterprise Times sat down with Nigel Harrison, Co-founder & Executive Director at Cyber Security Challenge UK. At the time we talked with Harrison, he had taken over the reins and was acting CEO of the Cyber Security Challenge. We were interested in how the challenge was approaching a wider and younger audience. One of the problems that the cyber security industry faces is how to attract ounger talent.
The Cyber Security Challenge has been working on this problem with its Cyber Centurion programme. Harrison talked about how the Challenge was being opened up to multiple categories. There were separate categories for all girls teams, all boys teams, mixed teams and cadet forces. It also selected the UK team to compete at the European Cyber Security Challenge which, unlike other competitions, had an upper age limit.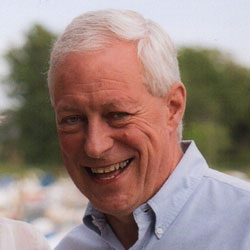 We were interested in how schools and companies, including the cyber security industry, were approaching the issue of attracting younger workers. Harrison talked to us about what the Cyber Security Challenge is seeing and the conversations it is having with people. Among the things he talked about was the creation of the Cyber Challenge Foundation. This charity is focused on promoting cyber security to young people, the disadvantaged and getting diversity and gender balance into the workforce.
To hear more of what Nigel Harrision had to say listen to the podcast.
Where can I get it?
obtain it, for Android devices from play.google.com/music/podcasts
use the Enterprise Times page on Stitcher
use the Enterprise Times page on Podchaser
listen to the Enterprise Times channel on Soundcloud
listen to the podcast (below) or download the podcast to your local device and then listen there.