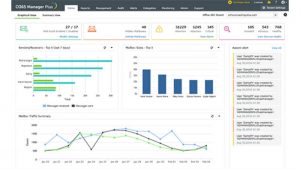 ManageEngine has announced its SIEM (security information and event management) solution Log360 now has the ability to monitor Office 365. The latest version, also available on a free 30 day trial delivers health and performance monitoring for Office 365 services.
O365 Manager Plus monitors Exchange Online, Azure Active Directory, Skype for Business, Yammer, Microsoft Teams and OneDrive for Business. The software also issues real time alerts in the event of the service going down. The alerts are sent by email and multiple different events can trigger them. However, it raises the question that if the email systems itself is down, how is an alert received? There appears to be no support for SMS alerting.
The new tool supports a wide range of alerts. These include usage, license and security alerts. For Exchange Online they include spam detection, DLP policy match alerts and mobile device alerts. The solution enables administrators to concentrate on higher priority tasks assured that if issues that need their attention arise they are alerted.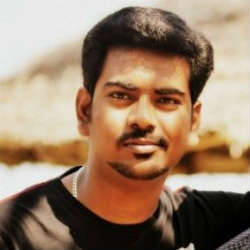 Parthiban Paramasivam, product manager at ManageEngine commented: "Since Office 365 services are the linchpin of many business processes, any service outage has the potential to affect an organization's productivity and reputation. By adding real-time Office 365 monitoring to our SIEM solution, we're helping enterprises overcome any lag in detecting and responding to service outages. In other words, administrators will have more time to implement a backup plan before a service outage impacts business processes."
What does this mean
As more organisations move to Office365 from on-premises implementations, it becomes increasingly important that IT teams are fully aware of any issues on their estate. Cloud-based solutions allow users to be increasingly mobile and adopt flexible working practices. It is also important that they are able to continue working when outage event occur. The risk of every instance of Microsoft Word failing for every user was once remote, now it is a possibility.
This new solution brings provides administrators with early warning signs that there may be an issue. It allows them to either rectify the issue or mitigate a more serious issue. Where administrators are able to monitor more proactively Log360 also provides a health graph allowing them to see where issues are.
The solution pricing starts at $345 for 100 users with an additional $144 per technician. What is different about O365 Manager plus is the breadth of Azure solutions that it covers. There are other solutions available but many of them concentrate on monitoring Exchange or the infrastructure environment. Some, such as ThousandEyes do have a wider offering though.