Intuit has announced a new program to empower Accountants to improve the lives of their customers and increase efficiency. The new QuickBooks Accountant Apps Program is the formalisation and extension of what was demonstrated on stage at QuickBooks Connect in London recently.
Improving QuickBooks Online Accountant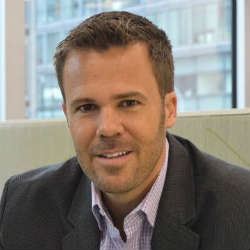 Quite a lot of the functionality was demonstrated on stage at QBConnect London. There is now an ability for accountants to install apps across clients systems. Another new features is wholesale pricing. This new program is available through single sign-on via QuickBooks Online Accountant (QBOA). It will begin rolling out this month (March 2018). The apps program will be available in due course for all accountants across United States, United Kingdom, Canada and Australia.
Rich Preece, leader of Intuit's Accountant Segment, Small Business and Self Employed Group commented: "The QuickBooks Accountant Apps Program simplifies app selection, connection and management directly within QuickBooks Online Accountant. But more importantly, this new program helps accounting professionals be more of a trusted advisor to their small business clients because they are able to recommend and easily implement apps that help their clients be more successful."
What Preece didn't show in London was the consolidated billing accountants could receive at the end of each month for all apps provisioned through the service. Intuit has already added two apps to the initial six shown last week. The full list is now: Circulus (new), Expensify, Float, Method: CRM (new), Excel Transaction Importer, ServiceM8, SOS Inventory and Tsheets by QuickBooks.
At two a week it shouldn't be long before most of the popular apps are available. This will help Accountants to support their client businesses further. Intuit has said each region may get a different set of apps. This is because not every app is suitable in each country.
What does this mean
Intuit and Preece are living up to a promise made on stage that it will continue to evolve QBOA. Lucy Pavalock, Custom Business Solutions approves commenting: "I love that the developers at Intuit are constantly trying to improve the way we use QuickBooks Online Accountant and integrate the Apps ecosystem into our daily lives. The changes are sometimes quite subtle, but we can zoom out and see the broader scope of what they are doing. The new 'Manage discounted app' button can be found conveniently in the Client Apps area in QuickBooks Online, or in 'Your Account,' where we manage our subscriptions. Both make sense and make it fast and easy for us to find that critical information." 
For accountants it enables them to add a new revenue stream. The apps programs is also a clever move by Intuit. It strengthens the usability of QuickBooks for both accountants and small businesses. Accountants are empowered to become mini cloud service providers. Implementation of the apps is easy and Intuit are providing a simple administration interface which lessons the potential paperwork.
It is also good news for the app vendors themselves. It provides a new route to market that may also encourage them to deepen the integration with QuickBooks. The challenge for QuickBooks is how they manage the new marketplace once a longer list is on there. New entrants risk being lost as preferred apps take top billing. It is a problem for which there is no easy solution.