This is the second part considering how blockchain is reshaping payment processing.
Part I summarised the relevance of blockchain and then examined Global Payout.
This continues with Mastercard, Glance Technologies, LogFin and Discover Financial Services as selected examples.
Mastercard
Mastercard makes much of its forward-looking approach to finance. It lists "Putting technology first" as being among its key concerns. Like most banks, it shows an aversion to cryptocurrencies. But it is filing for blockchain patents, for example in November for a blockchain database for speeding up payments.
The abstract gives a flavour: "A method for processing a guaranteed electronic transaction, includes: storing account profile, each include an account number and balance; receiving a transaction message from an acquiring financial institution via a payment network, the message including a specific account number, transaction amount, and payment guarantee data; identifying a specific account profile that includes the specific account number; deducting the transaction amount from the account balance in the specific account profile; generating a record of payment guarantee that includes the transaction amount and data associated with the payment guarantee data; generating a return message including a response code indicating transaction approval and data associated with the generated record; transmitting the generated record to a computing system via a communication network; and transmitting the generated return message to the acquiring financial institution via the payment network."
In addition Mastercard is opening access to its blockchain technology via an API published on 'Mastercard Developers'. Mastercard hopes its blockchain solution will enable new ways for consumers, businesses and banks to transact. It claims it is key to the company's strategy to provide payment solutions that meet all needs of financial institutions and their end-customers.
Glance Technologies
Glance Technologies  is working on integrating blockchain-based cryptocurrency payments into everyday life. While the drive for cryptocurrency development has come mainly from investors and currency miners, Glance has focused on the customer side of the equation. The result is a payment system for everyday use which offers:
Glance-Pay – a "secure, simple and intelligent way to pay … engineered with security and ease of usage in mind (and with) accounting features designed for easy record keeping for both restaurants and users which includes mobile support, tracking of expenses and payment history as well as promotions and geotargetting
Glance-Merchant for local business owners – with the sorts of tools, materials, customization and insights normally associated with big spender companies
Glance-Coin – for integration of cryptocurrencies via access to a network of preferred merchants who not only accept these but help build cryptocurrency usage.
By providing security and convenience in payments, Glance Technologies is pushing to integrate blockchain and cryptocurrency into day-to-day commerce. Success would push blockchain past early adopters and into the broader world of payment and finance.
LongFin
At the opposite end of the financial scale, LongFin specializes in developing blockchain-based transactions for importers and exporters. Its blockchain systems provide swift resolution of transactions through smart contracts, where the payment automatically releases once its settlement criteria fulfill.
Among the solutions which LongFin offers are:
importer/exporter financing
financial institution intermediation
trade insurance backed financing
blockchain powered smart contract solutions
blockchain-poweed treasury management
LongFin has recently taken a step into micro-lending through the acquisition of Ziddy.com, a company applying blockchain to micro-lending. The move brought a major jump in LongFin's market value.
Discover Financial Services
Direct banking and payments company Discover Financial Services identifies blockchain as one of the most important technologies in its future for payments.
Recently, it announced, with the Chamber of Digital Commerce (in Washington D.C.), a code-a-thon to encourage programmers in this area. The 24-hour competition, on March 6-7, in will focused on three key areas: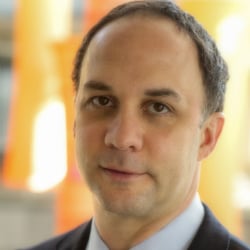 payments: establishing next generation solutions over the blockchain to increase transaction speed and reduce payments risk
'RegTech': developing cost effective back-end solutions for ensuring regulatory compliance
digital identity: creating trusted, tamper-proof digital identity solutions for consumers and businesses.
Bill Dulin, vice president of Global Business Development for Discover said: "Discover is always looking at ways to improve the payments experience for customers and merchants and we are excited to explore how blockchain may be able to contribute to our mission.
"We look forward to co-hosting the code-a-thon and working with the Chamber and its members on the policy issues impacting the commercial payments and blockchain sectors."
What does this mean
Payments processing is a back-office speciality – key to delivery of services but largely unseen. Financial institutions are constantly seeking ways to improve services and cut costs. This explains why blockchain, as an enabler, has attracted so much attention.
The payment processing initiatives described over the last two days illustrate the scale, and variety, of that attention. Blockchain solutions are coming. End users may not notice but enterprises will. New, enhanced financial services are in the pipeline.