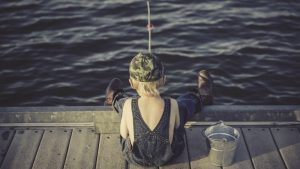 Rootstock has announced the appointment of Tom Brennan as CMO. Brennan has been consulting with Rootstock and other companies since he left Financial Force where he was SVP marketing for five years. He also spent time tuna fishing, a role now removed from his Linkedin in profile.
While at FinancialForce, he helped that firm grow to $100 million in revenue from a small startup. His experience in growing that company whose software, like Rootstock, is run on the Salesforce platform will be invaluable.
Pat Garrehy, CEO Rootstock: "Rootstock is in a unique position to capitalize on the surging demand for cloud ERP in manufacturing and distribution on the Salesforce Platform. I am very pleased Tom is joining Rootstock's executive management team. His primary responsibility will be to make this growing market aware of the powerful value proposition we share with Salesforce for manufacturers and distributors. Tom has the expertise and track record of helping companies like Rootstock achieve rapid growth, especially in the Salesforce ecosystem."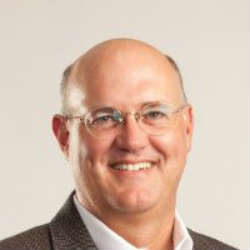 Rootstock has a strong pipeline and is poised for rapid growth. It recently won a deal at Mipox corporation, its first Japanese manufacturer. Rootstock is also increasing its average deal size and starting to compete with Infor, SAP and Oracle in some opportunities. It also acquired Kenandy earlier this year and Brennan will need to consider how the company markets both products so that they do not conflict on their messaging.
For Brennan this must be an enticing opportunity and a company he can see the potential in. He commented: "I am delighted to be joining Pat and the team at Rootstock, Manufacturers are ready to break away from the disappointment of legacy ERP systems and move to the cloud where they can more easily embrace new technologies. Rootstock is in a great position to help manufacturers with a robust set of ERP applications built on the market leading Salesforce cloud platform. I'm very excited to be part of the next chapter for Rootstock."
What does this mean
When ET last spoke to Garrehy, earlier this year, he had just completed the acquisition of Kenandy and was about to restart a round of fund raising. This appointment will do no harm to that endeavour as he builds a strong management team for the next phase of growth. Both Brennan and Mark Saliman, the recently appointed VP of Finance bring an increased level of experience to the ERP company. This should help as Rootstock looks to raise new funds to boost its growth.