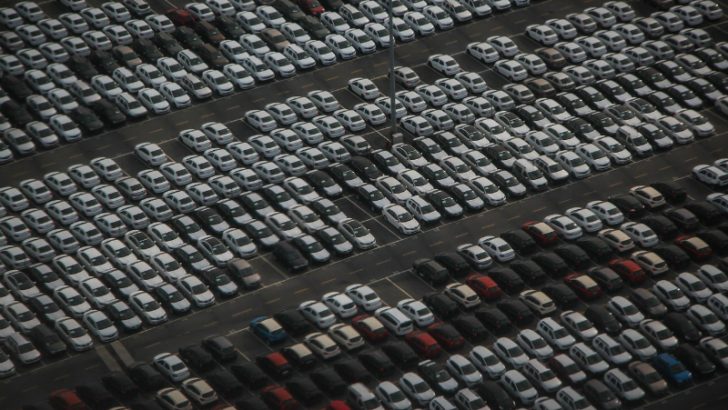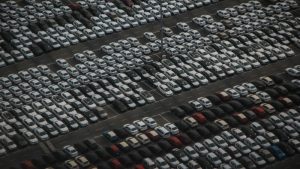 Oracle has announced the completion of the first program and accreditation for Auto Elite Data Marketer (EDM) designation.
The program was completed by nine leading Tier 3 auto marketing agencies. They included: C-4 Analytics, Dealer Inspire, Dealers United, Goodway Group, L2TMedia, SocialDealer, Stream Marketing, Team Velocity, and TurnKey Marketing.
The program was aimed at educating marketers to leverage the shift from offline media to digital platforms. The participants took advantage of the Oracle Blue Kai platform. Blue Kai was acquired by Oracle in 2014 and gave Oracle a data management platform that it could leverage through Oracle Marketing Cloud.
Since the acquisition Oracle has added several auto related data feeds to the platform. These include Edmunds car shopping data added in 2016. It has also added IHS Markit's Polk for vehicle ownership and other data sets, Edmunds.com for online car shopper data and TransUnion which offers credit reports and scores for consumers.
The automotive market is huge, in the US alone the sales market is $17 Billion. Oracle are not the only ones looking to increase a share of that market. PowerBand recently announced a blockchain solution to disintermediate traditional selling routes. What Oracle is trying to do is to bring the dealer closer to their audience, increasing the likelihood of sales through education on the use of data analytics.
EDM – what is it?
Giving companies a system is no longer enough. It is why Oracle created EDM. It enables them to not only educate users on how to use the systems available but also bring them up to date with industry best practices. The program includes:
Education & training – Expert training to the marketing agency and their extended teams on advanced targeting strategies and audience planning techniques
Customized collateral – Co-branded collateral pieces to support client marketing efforts, including summary sheets, decks, activation guides, and other materials.
Co-branding marketing – Co-branded marketing initiatives through thought leadership, speaking opportunities, and co-hosted webinars.
Strategic sales support – Access to Oracle's specialized Retail Solutions Team and the Oracle Data Hotline to support strategic pitches, events, and RFP inquiries.
Joe Kyriakoza, VP and GM of Automotive for the Oracle Data Cloud commented: "As the automotive industry goes through an era of transformational change, dealers are literally where the rubber meets the road, and they need cutting edge marketing tools to help maintain or grow market share.
"Tier 3 marketers know that reaching the right audience drives measurable campaign results. By increasing the data skills of our marketing agency partners, Oracle can help them directly impact and improve their clients' campaign results."
What difference will Auto Elite Data Marketer make
For the marketing agencies this additional expertise and access to data analytics opens up more opportunities and enables them to better support their clients. David Boice, CEO and Chairman of Team Velocity Marketing commented: "We are consumed with data that allows for hyper-personalization and better targeting of in-market consumers. Oracle is a new goldmine of data to drive excellent sales and service campaigns and a perfect complement to our Apollo Technology Platform."
Oracle Data Cloud has plans to expand the Auto Ed=lite Data Marketer program to include more dealer marketing agencies. It will also open it up to dealers and dealer groups to assist their own marketing efforts. For the initial nine agencies it gives them an advantage in a competitive market that they will need to take advantage of.
Joe Castle, Founder of SOCIALDEALER commented: "We are excited to be one of the few Auto Elite Data Marketers which provides us a deeper level of custom audience data access from Oracle. Our companies look forward to working closely to further deliver a superior ROI to all our dealership and OEM relationships."
What does this mean
What Oracle has done is provide a complete solution to uplift the capabilities of these digital marketers. It is leveraging the BlueKai data management platfom and the BlueKai data market place in a single vertical. There is no reason that it cannot do the same in other other countries and other verticals. ET couldn't find any evidence that it is offering the wider EDM designation in other industries. Oracle Blue Kai already has several industry vertical foci to pick from though, these include:
Automotive
B2B
Consumer Financial
Consumer Packaged Goods (CPG)
Media and Entertainment
Retail
Technology
Telecommunications
Travel
What Oracle should do next is to publish a case study around the benefits that one of the initial auto marketers has realised from the program. That will be a powerful incentive for other marketers to clamour for access to the program, it will also peak the interest of those in other industries. One industry that is missing from this list is real estate. It is a large, lucrative though slow moving industry. However, there will be a point where there is enough data to assist organisations in marketing in that sector too.