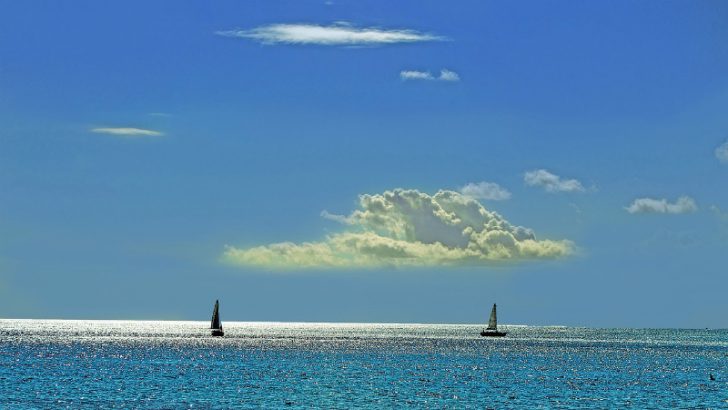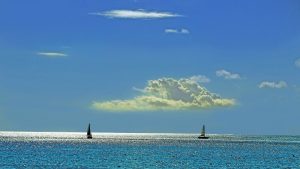 Priority Software has selected Microsoft Azure as its cloud services partner in the North America, EMEA and Australia.
This is a change of strategy for the Israeli ERP provider who previously used AWS to service UK customers.
Why are they now using Azure?
Focus on US market
Priority has a clear focus on expanding its presence in the US. It recently bought Acclivity, the developers of AccountEdge accounting software. As it scales its operations it needs a cloud service partner to work with across all of its regions. That process is now underway.
Andres Richter, CEO, Priority Software said: We've launched the full cooperation with Azure by starting pilots with several customers in the UK and our target markets are US, UK, Australia. This is a new initiative with two main drivers. Firstly, from a technical standpoint, to provide our customers with a security-focused solution which takes into consideration GDPR compliance and latency, both of which are at the top of IT managers' priorities as we speak. "
How many Azure regions Priority is using in the US isn't known. It is likely be no more than two. The announcement will see the company leverage more of the Azure stack. It also means that they will offer a trusted provider in the US. AWS has recently seen a drop in trust by businesses due to constant leaks of data from its S3 service.
This week FedEx was called out for exposing data and a recent investigation by the BBC showed hackers are warning AWS customers about insecure data. The problem is not per se down to AWS. It is one of customers failing to configure services properly. However, the growing perception is that AWS needs to do more to protect customers using its S3 service. ET asked Priority why they have switched from AWS but they declined to comment specifically on the matter.
A global cloud partner is a must for Priority
That Priority has chosen a cloud vendor for delivering its ERP solutions across the globe is a sensible move. Avi Troub, VP International Sales & Channel at Priority Software commented: "We are faced with rapidly increasing demands for our cloud ERP services in both North America and Europe and must therefore rely on a scalable and trusted infrastructure. I am confident that with Azure's robust cloud services we will be able to deliver new business efficiencies and support digital culture change. I also believe that we now have an attractive offering for Azure's existing channels who are looking for new opportunities."
The latter statement is interesting. Priority operates in the SME market and has a complete stack for ERP covering most industries. It is likely to compete directly against Microsoft Dynamics in some instances. However, there will be some Azure partners who might take up the offer. It will give them a better chance of growing the business than delivering the software either on-premises or from an unknown cloud provider.
When questioned further Richer answered: "We want to reach Microsoft partners and allow them to enhance their portfolio with our ERP solution. Priority is growing very fast and need more partners to implement the system. With Azure, we can utilise Microsoft partners that already have the required skills to implement ERP for businesses. Any plans to develop integrations with Azure AI and IoT products will be driven by customer demand and Priority's product roadmap."
Microsoft benefits too
For Microsoft this is another software vendor that has chosen Azure over its rivals. Priority joins at least two other ERP solutions, IFS and Epicor who both use Azure services. Will Priority take the engagement further? Azure will hope so. It can offer IoT and AI products that Richter mentions as well as blockchain services.
Idit Gazit Berger, ISV Lead MEA at Microsoft said: "We are proud to serve the business process management software market and support global ERP vendors such as Priority. With Priority's commitment and strategic approach to the Microsoft cloud and with their fast-growing cloud customer base, we have the opportunity to step up and help design and deploy the best possible solutions for Priority's cloud ERP customers. This, in turn, will help to empower change and initiate new business opportunities."
Priority ERP is used by 8,700 customers across 40 countries, though the majority of those are based in Israel. Priority  has between one and two hundred customers in the UK. A figure that was revealed at its user conference in the UK last year. In the US the numbers are now obfuscated slightly by the 75,000 customers that Acclivity brings to the table. There is no mention of whether the next generation of AccountEdge will also run on the Azure cloud.
What does this mean
Priority is putting its building blocks in place for expansion. There is currently no evidence that its efforts in the US are paying off significantly but it is still setting up its organisation there. This strategic partnership with Azure should help. It needs to start unveiling customers wins and will no doubt do so during 2018.
If it can also extend its channel to include some Azure partners it will deem the relationship a success. It may believe that the Microsoft ecosystem will offer a more experienced list of partners with experience in delivering ERP solutions than Amazon. This could be another reason for the switch.