Using drone's in your business keeps you ahead of the competition. But are you up to date with the legal changes & licensing requirements that are coming?
Regulations in play
Drones are currently governed by the Civil Aviation Authority. The applicable law is the Air Navigation Order 2016. This means that Drones have simply been fitted into existing regulations, which are ill designed to manage this emerging tech.
While Drones have been around for more than two decades, the last few years have seen significant developments in drone technology. Non-tech companies have adapted them as a tool for their business. This has led to an urgent need for the regulations to evolve and adapt.
There are many incidents of near misses where untrained operators have flown into restricted airspaces. For example Robert Knowles, who went too close to a nuclear submarine testing facility. Knowles was not using a commercial product and had built this drone himself. That added to the risk as the safety controls in commercially available drones such as geo-fencing were absent. He was fined £800 and ordered to pay costs of £3,500.
These operators, usually non-commercial, have little or no understanding of the drones capabilities or the dangers they pose. They also fail to follow the basic rules.
2018 will see a raft of changes. The government is set to publish a draft Drone Bill for consultation and introduce secondary legislation amendments in spring of this year. Some of these changes indicated by the Department of Transport, include mandatory competency tests for operators of almost all drones, new powers for law enforcement agencies and an age limit on drone users. It is hoped that this will improve use. Additionally it will allow industries to get the best from the technology rather than domestic users causing mistrust in the technology .
In reality the new rules will mean the essential need for both insurance and a licence, which will go hand in hand. The Civil Aviation Authority already issues operators of commercial drones a license that is known as a PfCO. To obtain one, operators must attend and pass a commercial training course. This is now planned to be expanded to cover a wider use of drones.
A company/operator will need to display and evidence compliance and competency. This includes showing that it has carried out a satisfactory risk assessment, holds all legal policies and can fully embrace the rules. The insurance company assessments are likely to become more rigorous and their high threshold test could mean the ability to use or not use drones in your business. As such, investing in the correct advisors now and having assessments and policies in place can set you ahead of your competition
Surveillance, Privacy & GDPR what does this mean for Drones?
Permission from the CAA is required if a drone is being used for surveillance purposes. Surveillance means acquiring data, for example a camera or recording device. Examples of this include using drones for weddings or films but it includes any type of recording.
If a drone is being used for surveillance purposes, permission will need to be sought from the CAA if:
it is over or within 150 metres of any congested area or an organised open-air assembly of more than 1,000 persons or
within 50 metres of any vessel, vehicle or a structure which is not under your control or any person except for take-off and landing.
GDPR/PRIVACY
The General Data Protection Regulation, which comes into force 25 May 2018. It will impact drones used for surveillance as capturing, holding and displaying any personal information such as photos will be covered by the regulations. The issue of obtaining express consent will be a real consideration. A fully thought out and compliant policy will be required.
Drones disrupting industry
In the UK, the number of permits for drones issued by the Civil Aviation Authority (CAA) has grown by 80 per cent since the beginning of 2014. Drones are already being used in many ways, including border and port surveillance. Scientific research, construction, training and even Domino's pizza are using them for trialling schemes for delivery. The bottom line is that drones are set to disrupt almost all industries.
One example of the use of drones having a real impact is Agriculture. In the Agricultural sector t
Commercial or domestic
This is not as clear cut as you might think. Consideration can come in many forms , it is essentially what the Drone operator gets in return for its use and that does not always mean cash, so if a company uses a drone in its own premises, it is ultimately for commercial gain and you could come under this scrutiny.
The future
Amazon is heavily investing in drones, and one day it hopes to use drones to revolutionise deliveries. It has applied to patent a multi-level beehive-like tower that would deploy and receive delivery drones. Based on filed patents Amazon is also exploring the idea of building special facilities that can store, repair, and deploy drones, and pre-emptively move products and drones to areas of anticipated demand.
The future is technology, but the regulatory framework is not keeping up and there is an urgent need to set rules and give bodies adequate enforcement powers. The guidelines, that are currently in operation, may become strict rules. Alternatively, with qualified training and assessment they could be relaxed.
At the very least when operating drones:
Let people know you are recording. Consider the surroundings carefully and the dangers your drone could attract, know your camera and flight path.
Keep your drone in view at all times, remain in control
For privacy consider what you are sharing. Are you infringing privacy? Have you kept the images safe?
Misuse could stall the advancement drone use can bring. Careful assessment, training and consideration is key for any licencing board and insurance so adopt these processes now
Get ahead of the competition and in-front of the changes. Have detailed legal policies, a risk assessment & compliance plan. Train your staff correctly & have a clear operations plan.
---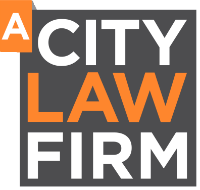 In the meantime, if you can't wait, you can contact us directly for impartial advice by visiting our website http://www.acitylawfirm.com/ or emailing [email protected]
Karen Holden is the Managing Director & Founder of A City Law Firm who practise both commercial law and litigation, having been admitted to the roll in 2005. If you require further advice or assistance, please do not hesitate to contact [email protected]
A City Law Firm Limited is a leading entrepreneurial law firm in the city of London, with a dynamic and diverse team of lawyers. It was awarded most innovative law firm, London 2016 and Business Law firm 2017. They specialise in start-up business law, the tech industry, IP and investment