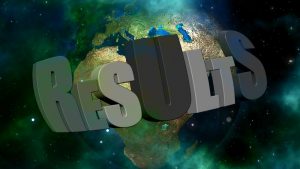 Ultimate Software Group (NASDAQ:ULTI) has turned In a stronger than expected set of Q4 2017 results.
Recurring revenues for the year ended on $802.3 million, a 23% increase and total revenues were up 20% to $940.7 million. Non-GAAP net income for 2017 was $118.1 million (or $3.84 per diluted share), up from $96.2 million in 2016 ($3.16 million per share). The fourth quarter revenues were also up 22% to $214.1 million compared to Q4 2016.
Scott Scherr, FounderP president and CEO was in bullish mood as he looked forward to breaching the $1 billion revenue mark. An event he described as their "fifth championship", the sixth being $2 billion which he forecasts as achieving in 2022. Importantly its operating margin is in excess of 20.6% for the full year 2017 and it is hoping to push that above 21% in 2018.
The negative was that the fourth quarter came with a loss of $2.1 million. That loss, however, was attributed to the changes in tax law, this produced an impact of $8.8 million. Net income for Q4 2017 without that was $6.7 million.
Focus and the results came
Ultimate has had some tricky times in recent years. Closely allied to NetSuite with that companys acquisition of Tribal HR and then their acquisition by Oracle, meant that fewer companies on the NetSuite platform will look to select Ultimate. Scherrr sees the success as partly due to focus, he commented: "…for the first time since 2008, we're not changing the territory parameters. Our enterprise team remains focused on companies larger than 2,500 employees in size and our mid-market and strategic teams cover companies from 300 employees to 2,500 employees." (Source: Seekingalpha.com)
That focus has led to success in both the enterprise and mid-market sectors over the last year. It is not just the pipeline that has improved. Ultimate carried out a customer satisfaction survey in fall 2017. Scherr revealed that: "92% of all live customers indicated they are satisfied or extremely satisfied with our core UltiPro products." (Source: Seekingalpha.com). This is only slightly below the statistics that Workday recently revealed and are certainly impressive. It will ensure healthy renewal rates, a critical factor for long term success. In total Ultimate now supports more than 37 million people in its cloud and is looking to grow that even further. To do that it is currently hiring and training sales staff, increasing its numbers by 15%.
How will Ultimate grow?
The actual increase in sales will come from 85% new business wins, with Scherr only hoping to expand current business by 15%. That is despite the success of UltiPro Learning, a product it introduced in mid 2016. That now has 259 customers of which 79 are live. It also has UltiPro Perception with 260 customers of which 118 are live. Scherr has confidence in his sales team to deliver the results. He added: "We have a 100% confidence in every single person on the enterprise sales team. And the management team, we've always had confidence in and that team has not moved." (Source: Seekingalpha.com).
That trust and stability is impressive and with a 94% staff retention rate, according to Scherr, his trust seems well placed. Sales engagements, especially in the enterprise market can take some time. Consistency of account managers can often help to deliver sales. Ultimate seems well placed to deliver on its growth projections for 2018. It believes 2018 will see recurring revenues increase by over 20% again and total revenues up by more than 18%.
What does this mean
Ultimate seems focused and is delivering both customer wins, implementations and the kind of growth that the investors want to see. The share prices responded well despite the turmoil in the markets and ended the day up slightly at 216.59.
If Ultimate retains its focus and continues to on this steady path it should continue to please investors. However, there is always the chance for disruption in an industry that its beset with M&A activity.  Scherr is holding the ship steady and believes that the longevity of Ultimate is one of its core advantages. He commented: "Our strategy for the future remains unchanged, always putting people first. We compete for and hire our industry's most talented people. We take care of them like family and trust them to take care of our customers the same way. Our people-centric culture values like family, our people-centric values, game-changing thinking and inspires innovation collaboration and listening."
With steady growth Scherr has a strong chance of retaining that culture. He will also need to bring new innovation to the market. Competitors are investing in AI in various fields for HR Management. The launch of Xander last year should help drive some of those innovations. They will also need to find some partners for UltiPro connect, enabling them to embed HR into third party applications. HR is no longer being seen as an isolated departmental application but one that needs to be embedded into business processes. Its main rival ADP formed an alliance with FinancialForce last year that will see ResourceLink integrated to the Salesforce platform. It is a threat that Ultimate cannot ignore.