Kerridge Commercial Systems (KCS) has announced the acquisition of AGP, a Netherlands based ERP company with more than 750 customers. Financial details of the acquisition were not disclosed. Founded in 1977 and based in Veghel, Netherlands, AGP has developed ERP software for five industry sectors: Trade, installation, projects, rental and logistics.
The acquisition sees Kerridge become the market leader in the wholesale ERP sector in Netherlands. AGP will continue to develop its own software solutions. It will add to that some of the functionality of the KCS systems and services. This is an approach that KCS has already taken with its recent acquisitions in the US of Mincron and Dancik International. It has also done this with its recent Uk acquisition, Lakeview.
The longer term plan for customer is still probably a migration to K8 but only when KCS has embedded the required functionality.
Rapid expansion in Netherland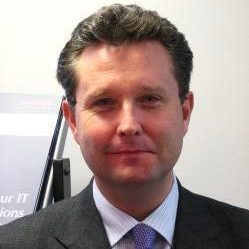 For Michiel Bakker, Director of Operations – KCS Benelux it provides a significant boost for the business unit he runs. He joined in 2014 to expand the business in the region from the KCS office in Sliedrecht. With the acquisition he now has an additional two offices, one in Belgium and well as Veghel. He also has a substantially larger team. Bakker commented: "Combining the two companies strengthens our offering of ERP Solutions and Cloud Services in the same verticals, allowing us to grow even further in the Benelux. The ERP solutions complement each other and they secure a place in the market from niche customers to large global enterprises."
In recent years KCS has grown rapidly through expansion. This is the sixth acquisition over the last two years. It now has a significant presence on the European continent. Will future acquisitions see it break into new countries? Both K8 and the AGP applications are available in both Dutch and French. It also has a larger sales force to push for further growth in Benelux and may also look to expand into France. This will need localisation features, such as support for French accounting. Alternatively it could look to acquire another business, possibly in the Nordics, where there are many smaller ERP companies.
Ian Bendelow, KCS Group CEO, commented: "As a key strategic acquisition in the Benelux, this further strengthens our presence on the European continent, and expands our service capabilities and product offerings. As we further our platform for growth, AGP affirms and aligns with our on-going business strategy of focusing on the needs of merchants, wholesalers, retailers and distributors."
What does this mean
KCS is making carefully chosen purchases. Each one complements its own portfolio of product and expertise but in a slightly new dimension. In this case, geography. This acquisition it strengthens its presence in the Netherlands. It  should enable it to accelerate its organic growth in the region. However, it is facing growing competition from companies like NetSuite. It has massively increased its presence in the market since being acquired by Oracle.
Is KCS done with expansion? Probably not. Bendelow added "The KCS Group will continue to build organically with its industry focused solutions and customer focused service, constantly attracting more customers and helping existing customers to succeed and grow. We will add further strategic acquisitions to enhance our geographical presence and capability for our growing customers."
Growth through acquisition is not without risks. KCS will need to retain the existing customer base who may be concern about the future of the product line. It will also need to retain key staff during an inevitable period of change. However, it will have learnt from its previous acquisitions and Bakker is an experienced leader in the Netherlands. KCS is starting to become a significant player in its chosen market. To the extent that one wonders whether it may itself become an acquisition target for a larger competitor.
There is another risk for KCS. They are acquiring companies whose software is not cloud native. The tipping point for companies looking to buy software that is multi-tenant and cloud hosted. This might be a problem for KCS if it cannot convert the functionality. KCS continues to buy up companies whose software is not traditionally cloud-based. It may need to ensure that there is a road map for the customer base to move to a multi-tenant cloud solution.
It could be a race against time. NetSuite, Sage and Xero all have solutions that are multi tenant and are or could compete in time with AGP in their home market. The big question is how quickly will small businesses look to leverage cloud solutions or will they still want to retain on-premises software?