Kerridge Commercial Systems (KCS)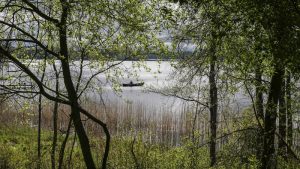 has announced that is has reached an agreement to acquire Lakeview Computers (Lakeview). Lakeview is a small ISV founded in 1986 targetting the SME market with customised ERP applications based on LV ERP. They have about 300 customers across the UK in several industries including food and beverage, wholesale & distribution and manufacturing.
So what has Kerridge bought
Lakeview markets four products. The primary product is LV ERP, it is deployed both on-premises or in the cloud. One suspects that this is a single tenant rather than multi-tenant option. It also has a business intelligence module and an ecommerce solution which it calls Online Trading. Additionally, it has a mobile field sales app which was developed in partnership with Honeybee CRM.
KCS see the acquisition as complimentary and will look leverage synergies over the coming months. Lakeview will be kept as a separate business unit but will probably be rebranded soon. This is in line with the decision that KCS made about its recent acquisitions in the US, Mincron and Dancik International which it rebranded to KCS earlier this year.
It seems likely that Lakeview will continue to concentrate on the SME market, slightly below the KCS portfolio.  This may mean that KCS is looking to emulate Sage in providing a road map for customers looking to grow. Sage announced Sage Business Cloud earlier this year with a portfolio of products from Sage One at the MSME space through to Sage X3 at the enterprise level.
Kerridge does not have such a large range of products but it will be interesting if they manage to create a migration path through their product portfolio. It is a portfolio that is growing larger each year as a result of several acquisitions in the last few years. The question is how do they fit together and which one should potential customers select? With so many products there is the danger that development costs spiral as work is duplicated. It will be interesting to see what the long term Kerridge strategy is.
What does this mean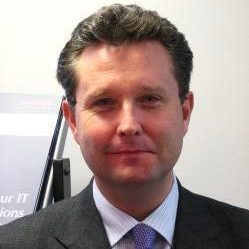 KCS will have nearly 15,000 customers and more than 190,000 users once this deal is complete. The financial terms of the deal were not made public. According to Duedil, Lakeview had a revenue in the region of £3.1 million
Ian Bendelow, CEO of KCS commented "This is a key acquisition for us. It immediately gives us a greater presence in the UK market and an increased platform for growth in our traditional markets. Fundamentally both Lakeview and KCS offer customers value via functionally rich solutions and continuous development that is highly responsive to our customers evolving needs. Lakeview and KCS are a great match."
That presence means greater customers and a larger sales team. It will be interesting to see whether the team retrains on the KCS product lines and looks to sell K8 more than LV in the future. There is also no mention of the Dartford office. However, it does provide an easier link into London than both Hungerford and Bourne End where the current KCS offices are located. So it will be interesting to see whether the office is retained.