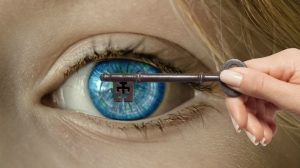 Mavenlink has announced a new integration with Slack aimed at PSA organisations. Without communication projects are often doomed to failure. As Joseph Priestley once wrote: "The more elaborate our means of communication, the less we communicate." Some PSA solutions seek to deliver communication inside the solution. However, this rarely works well. The reason is that people want to use familiar communication tools. Today, one of those tools is Slack. It has more than 9 million active weekly users and is used by companies in more than 100 countries.
The integration that Mavenlink has introduced is more than just the ability for Mavenlink users to communicate on a Slack channel; they can also share data. Importantly that data sharing capability is not just actioned by individual users it can be automatically triggered by actions.
Roger Neel, CTO and Founder of Mavenlink commented: "In services your people are your best asset, and the extent to which they are able to effectively work together will determine success. Mavenlink is designed to enable unprecedented levels of collaboration that elevate team performance and agility. This new integration further reinforces our vision by extending Mavenlink's communication and project execution capabilities into Slack."
More than just instant messaging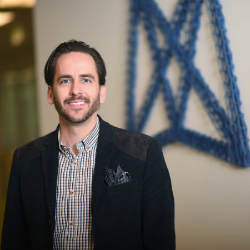 The Mavenlink integration does more than just enable users to chat with each other. Mavenlink has developed its integration to enhance cross team communication. The sharing of project information crosses the channel without the need for uses to log in to view Mavenlink directly. The synchronisation supports information including:
public project and task posts
new project details
key project field changes, showing the original value and new value
new task details
key task field changes, showing the original value and new value
direct links to the Mavenlink project (and task) from the channel message.
That Mavenlink can send notifications via Slack when certain actions are taken is where this come to be useful. If a project milestone passes an alert is sent on the relevant channel to inform those who need to know that an invoice needs raising. Sales teams can also stay up to date with project progress or new issues.
The information flow is not yet bidirectional. Although users can receive a link to the relevant entry point in Mavenlink they cannot pass data back into Mavenlink from Slack. It will be interesting to see whether customers request this and if Mavenlink delivers it soon after.
But my favourite tool isn't Slack?
Mavenlink's platform independent architecture is helping it to create integrations with more than just a single platform. It recently announced a Salesforce App; this deepens the integration for companies using Salesforce with Mavenlink, with support for Chatter.
Additionally it has recently completed an integration with Quickbooks. While this particular integration is more around the sharing of financial data between the two systems it does provide better collaboration between finance teams and the sharp end of the professional services business.
Mavenlink plans to grow its list of integrations with other solutions. These are not always just a mono directional data feed of information but an integration of both systems at a deeper level. Such integrations now include: Salesforce, Netsuite, Intacct, Oracle, SAP, Workday, Jira, Google Drive, Xero and Expensify.
What does this mean
Mavenlink is not the only PSA solution to increase integrations to third parties. Krow PSA also introduced an integration with Slack in a recent release.
What is different about Mavenlink is that it is designed from the ground up to integrate with other systems. Neel explains: "We are helping our clients through digital transformation by offering a new model that strengthens the entire technology stack. The Mavenlink strategy centers around a core operational system of record where the majority of work and transactions reside in a services business. It then ensures that, as new integrations are added, the right information is seamlessly delivered to support critical services-centric business processes."
By selecting Slack for its next integration Mavenlink has embraced the importance of collaboration. What isn't clear is whether the granularity of data security allows Mavenlink to integrate channels visible to its customers' clients.
What will be interesting is to find out where Mavenlink will turn to next for its integration. Further enhancing the level of integration offered could, for example, see the introduction of bots. Mavenlink has not delivered this, yet interfacing a bot with appropriate data access within Mavenlink, would be an interesting step. It is sure to come at some point given that competitors are likely to start introducing bots in the coming years., Indeed, in the ERP space ,this is already happening. Companies like Ramco and Sage deliver bots already.