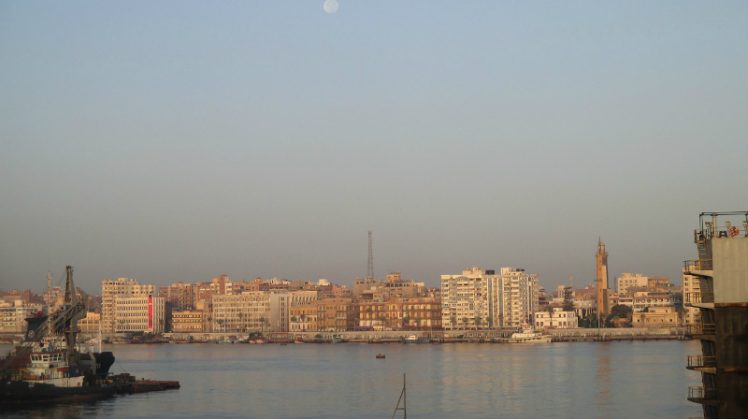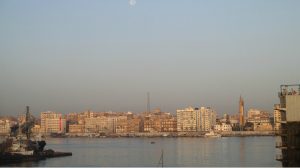 Ramco has announced that SUEZ Middle East Water Services LLC (SUEZ MEWS) has chosen its HR solution to roll out across three countries in the Middle East. It will deploy several modules from the Ramco HCM suite including Core HR, Travel and Expenses, Payroll, Time and Attendance and Performance Management and Recruitment.
What makes the announcement slightly surprising is that in September, Cornerstone announced that SUEZ would replace its HR systems with its software for 83,921 employees across five continents. SUEZ even completed a pilot phase for 19,000 employees in a three month period.
What is happening?
Does this situation sound familiar? A global brand selecting an HCM provider to have its Middle East subsidiary select another solution? Dentsu Aegis selected Workday in May this year for implementation across the globe. It was therefore surprising in June when Dentsu Aegis MENA selected Ramco. In that case it was a stop gap for the region before the global roll-out was completed.
Is the same thing happening here? It is possible. However, what is different is that SUEZ are using the Ramco payroll solution as well. Additionally, there are specific advantages for SUEZ in implementing the Ramco payroll solution. It will enable them to consolidate processing onto a single system for all eight entities in the Middle East. This should save time and costs in the process. This is something that Cornerstone are not providing as part of the solution and it therefore seems unlikely that SUEZ MEWS will replace Ramco once the global roll-out reaches them.
Tail wagging the dog?
So what is happening, the statements by the HR leaders at Suez bring further confusion.
Marion Bailly-Soundardjee, HR Manager, SUEZ Middle East, commented: "SUEZ is committed to lead a resource revolution by delivering efficient and sustainable management of water and waste resources. The automation of our operational processes will help focus on these goals and fulfill our commitments. We are happy to have entrusted the HR automation exercise to Ramco. We are looking forward to leverage Ramco's innovative features which will bring simplicity and ease of transacting to the users. By rolling this across the GCC region, we will be able to drive centralized policies and operations at SUEZ."
This is slightly at odds with the words of Frédéric Henrion, Group HR Development Director earlier: "After the pilot, we knew that Cornerstone was the right platform to digitise and centralise our HR processes while supporting SUEZ's strategic objectives. Our development as a company relies on the skills of our employees as well as their development, so we needed a platform that enables the transformation of our processes throughout the entire employee lifecycle, from recruitment to succession plans. We are happy with Cornerstone's support and the flexibility of the platform"
It is that last sentence of Bailly-Soundardjee that indicates the company is not completely under the control of HCM in France. The division also seems at odds with the SUEZ regions. SUEZ MEWS is part of the Africa and Middle East region. This includes countries from both North East Africa as well as the Middle East. As of December 2016 that region had 8,972, or 10% of the global employee population. Has the France-based company lost control of its project? Will Asia now consider Ramco as an alternate solution to Cornerstone? Where do Cornerstone stand in all this as thousands of likely licenses are less likely to come their way, at least in the timescale they envisaged.
What does this mean?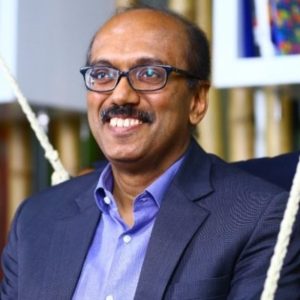 In some ways Virender Aggarwal, CEO, Ramco Systems sums it up by saying: "Ramco HCM has had great traction in the GCC region. This win is commendable as we yet again have a French multinational choosing Ramco over others. With intuitive features and continuous technological innovations, like Chatbots, Mobility and Mail-based transactions, SUEZ will now be able to embark on a digital journey with Ramco."
Certainly it is winning business from the grasp of US centric businesses in the region. Whether that business will stay in their hands in the long run is another matter. However, with SUEZ it seems likely. The payroll element means the company will have two cloud HCM products for some time.
What Ramco now needs to do is deliver more wins outside of Asia and the Middle East and increase its global footprint if it wants to truly compete with the other global players. It has a localised advantage in some regions but must compete with the other HCM leaders in the Americas and Europe.