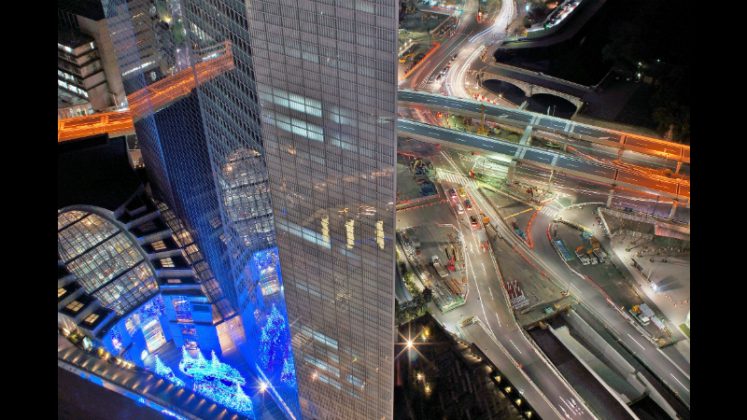 Workday recently announced that the Dentsu Aegis Network had selected Workday across the globe as its HCM solution. Enterprise Times spoke to Caroline Mellor, director of HR effectiveness, Dentsu Aegis Network about the selection process and upcoming project.
The Dentsu Aegis Network is a fast growing multinational media group. Its latest acquisition was in India where is acquired the SVG Media from the Smile Group, including 280 staff. That was the third acquisition in April alone. Since rebranding to become the Dentsu Aegis network in February 2014 the group has grown from 23,000 to more than 40,000. In a months time it will probably be even larger.
Those acquisitions are one of the drivers for change. Mellor commented: "The way that we've evolved is a lot due to acquisition. That meant that we had a system landscape, a process landscape, and a ways of doing things landscape that was lots and lots and lots of different ways.
"We need to continue to grow at the rate that we're growing and to support our business in the way that we want to support our business. Then we need a common platform that binds it all together."
Unifying the company
Mellor had previously worked for Direct Line where she was involved with the Workday project. Dentsu Aegis took a completely different approach than the insurance company. The landscape that they were faced with was a complete mixture of solutions.
Mellor explains: "We had any number of systems in use and lots of people weren't even using systems. We looked at all of those solutions and we looked at pretty much everything that was out in the market. We wanted to get something that was best in class for the future that would be an easy and fast to implement. That fits in nicely with the culture of our organisation, the way that we work in our organisation, and the way that we want to continue to evolve that working arrangement. We did quite a thorough review in the market of what was out there."
In the same that they were looking to unify those process the group one wondered what bound all the disparate brands and companies together. Mellor was quick to point out that it is the values that are the glue that hold the firm together. Dentsu Aegis lists five in total: agile, pioneering, ambitious, responsible and collaborative.
Mellor confirmed that the values are adopted across all the brands. We asked her if that meant they had a centralised approach. She replied "No, we're not trying to impose a centralised approach. I'll go back to the values, because the values are so important to us, that we were looking for a way that we could underpin those values and provide some common frameworks that enable that fluidity to continue." At the end of the selection process they chose Workday.
So why Workday?
Mellor answered: "For a start, it gives us a common platform. It's something we can evolve, and evolve quickly over time. Workday are evolving their product, also the look and feel and the ease with which we can use it. It aligns nicely with our values and the makeup of our organisation."
Outside in Approach to selection
As highlighted before this was not a decision made solely by HQ. We asked Mellor how they came to make the decision:
 "It was a different approach to what I've experienced in other organisations. We involved quite a big number of people from all parts of the business. We had a lot of people who got the chance to view the product, and helped us to make that selection decision. As well as all of the other factors that you would normally consider in terms of commercial, and fit, and culture, and ongoing roadmap, we let our people actually enter into that and be involved in that process."
When Mellor says a lot of people, we asked her to clarify. The answer was an impressively wide range of people involved. Mellor added: "We did some demonstrations, in fact we did quite a lot of demonstrations and the Workday team will tell you that. We did go to each of the regions, involving all of the countries, and with different levels of people. From within the functional teams as well as the business teams."
Does it continue through implementation?
With the project set to revolutionise the way HRM is done within the group, Mellor sees this as a huge opportunity. The project is currently in the initial design stage. We asked Mellor whether their approach had changed.
"We're continuing to work in the way that we did when we selected the systems. We've got a very collaborative approach to how we introduce the technology. We are taking more of an outside-in approach to co-creating and co-introducing the technology and the ways of working with it."
We asked Mellor if there was also a change program. "Yes, we have got a very integrated approach. I like to use the term "integrated approach" to address the technology and change and the functional teams and the business teams and the people who will actually be the users. Or the users of the technology and the processes. It's a very collaborative approach. As opposed to, a programme team making those decisions and driving it in a very inside-out way; we're taking an outside-in approach."
It says something about the strength of the culture and values across the Dentsu Aegis group that this is working. Mellor confirmed that she does not believe that it would work for all organisations.
Dentsu Aegis will also look to implement the core HRM available from Workday. For Mellor this includes: "Talent and Performance, Succession, Core HCM, Comp and Reward, Leave, Absenses well as your annual and your day-to-day HR or people process."
They will not be integrating payroll in the initial process. Probably, sensibly, it is out of scope. It does not mean they won't look to unify it in the future. That seems likely to follow quickly as payroll teams may lose some of the integration functionality they had with their previous system.
Phasing the project in a growing organization
Dentsu Aegis are working with PWC on the implementation. The project itself is phased rather than a big bang approach. There are several waves of deployment and this is being done by countries within a region rather than by brand. As acquisitions take place during the project they will be onboarded through the project rather than waiting until the end. That approach is sensible given the number of acquisitions the group is doing. It also means that data on the workforce is rapidly available and teams will quickly feel part of the larger organisation.
The first country will go live in the autumn and the rest? Mellor answered: "our plan is that we have rolled out to a majority of our network when we go live with our first launch, that within the following year that we've gone live in each of our subsequent countries."
This is quite an aggressive timescale bearing in mind the delays that acquisitions may bring. It will be interesting to see how the project goes.
It is all about the data
Mellor explained the business benefits of Workday saying: "It's to understand the makeup of our population, where we have them, the capabilities that we have, and to be able to better leverage that through that information. I think that ultimately opens up lots of opportunities for us."
More importantly it is the speed with which they can get access to that data. Information will no longer be siloed across the globe in different systems. Mellor continued: "To have our data, to have it quickly. And to be able to, you know, analyse it and spot trends and opportunities within that data, is something I'm personally very much looking forward to. In a quick, simple, and easy way."
Analytics on that data will also play a clear role in future. Mellor hopes to action insights drawn from the data, she explained: "Where we have best practice, that through the data we can identify we've got best practice that's working really well, then we want to be able to share that and leverage that in different parts of our business."
Besides the data we wondered what else Mellor is hoping for. "We're very excited about the data capability, but we're equally excited about what we can build from there out, and in particular in the areas of talent acquisition, talent development."
For customers this is positive news. Workday will enable Dentsu Aegis to have a better understanding of the talent available to them to allocate to projects. Cross border resourcing, especially within media companies is something that is becoming more common and expected by clients. With modern communication and collaboration tools available it does not always mean expensive travel cost uplifts. It does mean that Dentsu Aegis should be able to improve their resource planning.
Conclusion
That Dentsu Aegis has purchased Workday rather than a professional services automation solution is interesting. With a diverse set of brands it does give the organisation an oversight across the whole business. We asked Mellor what were the lessons she has learnt during this latest project.
The outside in process is interesting and something that Mellor sees as helping the subsequent implementation project. She commented: "What we've done here is different from what I've experienced elsewhere. The approach that was taken in Dentsu Aegis, outside-in, involving people in that selection decision, is quite different and I think is very powerful. I would encourage people to do that, because it is much easier to get people engaged with something that they've seen, that they've had the chance to experience, and that they have expressed a view on."
This inclusive and collaborative approach may have been helped by the fact that Dentsu Aegis has a strong cohort of millennial workers. Whether the same approach would work in all other organisations is doubtful, but it is certainly one that business leaders should consider.
She has also learnt a second lesson during this process commenting: "My second learning would be, think about the future that you want, not what you've got today."
For Dentsu this is obvious, they are replacing a wide variety of systems and processes and have the opportunity to implement best practice. It is however a lesson that other companies should heed. One of the criticisms and strengths of Workday is that it is highly configurable. Companies implementing the solution should not replicate their existing processes blindly but consider how they can be simplified and improved during the implementation process.