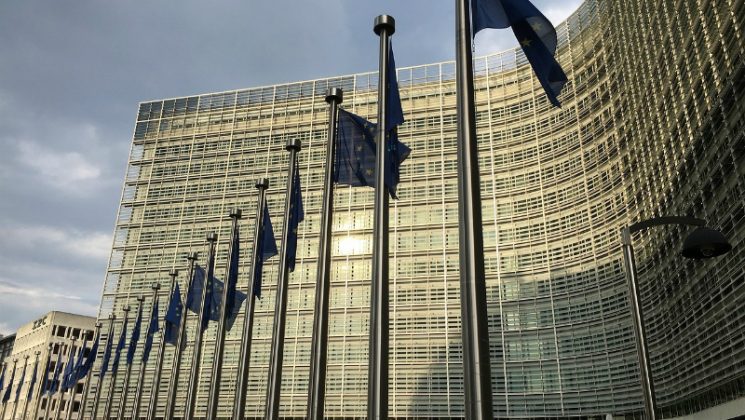 In a recent examination of EASME (the EU's The Executive Agency for Small and Medium-sized Enterprises), ET was somewhat scathing about the amount it was investing in blockchain or distributed ledger technologies (DLT). After following up with EASME the latter provided an additional six investment destinations. These are described below.
Innovaetica
Innovaetica is an Italian company established in Rome in December 2012. It claims strong expertise in blockchain, cryptographic technologies and artificial intelligence. Its core team consists of in professionals in the fields of blockchain, cryptography, AI, web development and UX/UI.
On its web site Innovaetica describes its main expertise as being intellectual property protection through public blockchains, private customised blockchains and digital timestamping. In effect it helps enterprises and organisations develop tailored blockchain solutions.
Innovaetica has won the following prizes:
H2020 SME Instrument – Open Distruptive Innovation
"Inventing the future" prize
"Fund for Creativity" prize
Selected among top 100 startups by European Business and Innovation Network.
Innovaetico has received Euros 50K from EASME.
Magavatio Control
Megavatio Control – from Vallodolid, Spain – develops software for the acquisition and processing of data for the industrial and energy sectors. The company started in 2011 with the launch of the product MVScada.
MVScada is a web-based SCADA system to control renewable energy plants, with a specific philosophy: High tech at low cost. The technology has been greatly enhanced over time and is still being actively developed to expand on its functionality and usability.
In 2016 Megavatio won the Siemens startup competition in Spain with a blockchain-based project called 'Green Energy Tracker. According to Siemens, Megavatio Control was the best Startup in Spain at the time. Megavatio Control has started a joint project to further develop and roll out the Green Energy Tracker.
Megavatio has received Euros 50K from EASME.
Vision-Box
Vision-Box – from Carnaxide, Portugal – has committed itself to becoming a leading company which support:
governments
border control authorities
airports
and or organizations which have a need to improve their security.
It assists by offering them tailor-made, border control identity management and security solutions. In Vision-Box's own words, these:
"excel in dependability, innovation and value creation
"bring the best technological experience to people and organizations
"enhance the values of security, safety, efficiency and convenience when combined."
Vision-Box Mobile ID technology uses secure biometric tokens for hands-free authentication in authorized IoT devices. The Vision-Box Mobile ID can store multiple identification documents in a smartphone. With a network of IoT devices, each individual transaction is stored and distributed using Trustchain, Vision-Box's approach to blockchain. It is this which enables authorized IoT devices to perform risk assessments and estimate the level of confidence in the individual's personal identity.
Vision-Box has received almost Euros 2.1M from EASME.
Intrinsic ID
Intrinsic ID – from Eindhoven, Netherlands – is another company offering an IoT focus. Intrinsic ID's solutions provide trust platforms which anchoring security sensitive applications, such as payment transactions. Its products are EMVCo, Visa and CC EAL6+ certified.
Intrinsic ID's products are also used in the government and defense environments. It designs olutions for the most serious attack scenarios, using advanced ASIC and FPGA designs.
In 2016, Intrinsic-ID and established blockchain-provider Guardtime. This alliance delivers solutions combining:
Intrinsic-ID's SRAM Physical Unclonable Functions (PUFs)
Guardtime's Keyless Signature Infrastructure (KSI) Blockchain technology.
The objective is to provide a new level of security and governance for the Internet of Things. The EASME contribution is Euros 50K.
Cybernetica
Cybernetica – from Tallinn and Tartu in Estonia – Cybernetica sayS IT researches, develops and manufactures software solutions. These include maritime surveillance and radio communications systems. It also investigates and applies theoretical and practical security solutions.
Cybernetica uses timestamping for ensuring data integrity and for providing transaction evidence with a credibility which can stand up in a court of law. The follows the principles of blockchain technology, making it impossible to tamper with the metadata of the transactions.
Cybernetica is a player in several e-Government projects. These include developing the Estonian X-Road platform and Internet voting software.
In September, 2017 it received a 1.3M Euro grant within the scope of the BiggerDecision EU project in the 2020 framework.
Intelligent Integration Factory
Intelligent Integration Factory (or i2factory) comes from Huelva, Spain. i2factory is an integration platform. This allows users to design, build, execute and monitor integration flows with a visual interface.
i2factory Cloud is an on demand version of i2factory in the cloud. This means it is an integration platform operating as a service – iPaaS. The advantage is that multiple organizations can develop projects in a collaborative environment.
i2factory uses containers to run integration solutions, that can be monitored from the control panel. The platform automatically starts and stops containers when required. The option by default is to run these containers in the i2factory infrastructure, hosted in Microsoft Azure, Amazon AWS, on-premise.
Its involvement with blockchain starts with Ethereum Smart Contracts. It has received 50K Euros from EASME.
What does this mean
Boiled down the above six EASME investments total a little over Euros 3.5M. Of these, only two are substantial. Yet the blockchain arena attracts vastly more than the EU seems prepared to grant.
This does not look good. The explanations could be many. It might be EU bureaucracy. Or it might be tight guardianship of taxpayer funds. It could also be that potential candidates become too scared to apply. What i noticeable is how little goes to, for example, the fintech centre (London) or othe rhigh-tech centres (like Berlin).
This may be deliberate, to encourage the fringe. If so, good. But Europe needs much more support to compete with the rest of the world. None of these EASME investments could be called mainstream blockchain. If anything blockchain use is peripheral rather than prime focus. An opportunity missed, again?