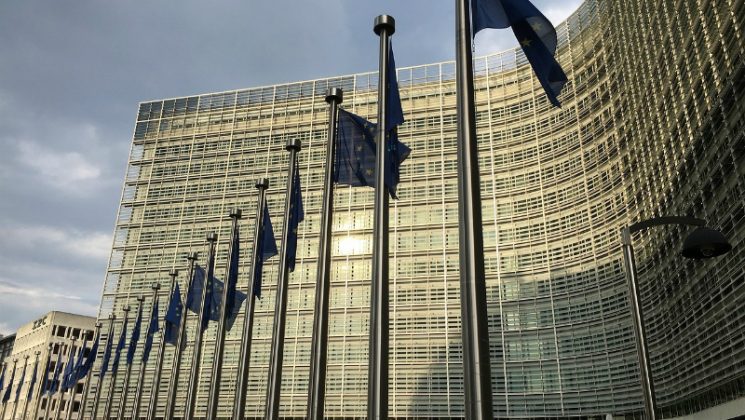 The EU's Executive Agency for SMEs (EASME) has invested, via SME Instrument funds, a 'whole' c €3.4M in three companies (see below) in pursuit of blockchain use. The Commission set up EASME to manage several EU programmes. These include:
COSME (Competitveness of Enterprises and Small and Medium Enterprises)
Horizon 2020 (the EU primary programme for research and innovation)
LIFE (the programme for the environment and climate)
EMFF (the European Maritime and Fisheries Fund).
In this context, blockchain is of interest for its potential to shake up ways in which the financial sector operates. By offering improved access to identification, signing and banking, the apparent hope of EASME is that it will become easier to start and run a business.
Signaturit Solutions (Spain)
Signaturit is an e-signature service that guarantees 100% legal validity in business digital transactions. The intention is that this minimises the risk of cybercrimes and improves productivity.
To deliver, Signaturit adds biometric and blockchain encryption tools to ensure cyber security in e-mail transactions. It claims smart contracts will ensure that productivity improves.
Signaturit has received €1.22M under SME Instrument Phase 2.
Authenteq (Iceland)
Authenteq has developed a smartphone-based automated and tamper-proof online identity verification service (Authenteq ID). This uses multifactor biometric authentication.
The design seeks to satisfy the needs of online/mobile marketplaces. This include KYC (Know Your Customer) as well as other services which require or can benefit from ID verification, such as betting, gaming and even dating sites. To do this Authenteq ID, which received €50K in funding under SME Instrument Phase 1, combines:
a smartphone app, where the end-user creates his or her certified ID by scanning a passport and taking a selfie
backend proprietary services, which perform face match recognition
image analysis of ID security elements
third-party security checks
blockchain data storage for validation purposes (allegedly impossible to reverse-engineer and hack).
Billon (Poland)
Billon offers a distributed ledger technology (blockchain) for creating free current accounts. This enables ultra-low cost regulated payments using real currencies (Euro, Sterling, Złoty).
Billon believes its potential to disrupt arises from its:
distributed architecture, developed on blockchain
compliance with the EU regulations upon the agreements with banks and ongoing FCA Regulatory Sandbox in the UK
ability to address market segments of mass payouts for corporate customers as well as social and media online payments for online users.
Billon received € 1.96 million under SME Instrument Phase 2
What it means
EASME may think this is wonderful. ET does not, though each of the three companies described above is interesting.
There are in excess of 1,200 blockchain-related startups worldwide. Of these around 25% originate in Europe. And EASME identifies 3 to invest in*. This is not impressive.
While the jury remains out on whether blockchain will ever prove worthwhile, EASME is either being pretty feeble (no doubt excused by extreme caution with taxpayer's monies) or blind to what others believe will an enormous opportunity. Traditionally the EU excels when dealing with large enterprises and fails when confronted with SMEs and their diversity. It looks as if history is repeating itself in the blockchain space.
* ET has reached out to EASME to see if we have missed some investments; if so, there will be an update to the above.