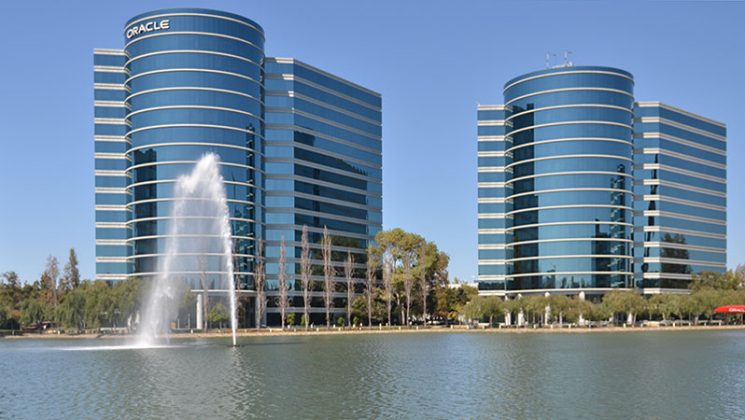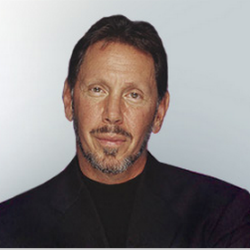 Larry Ellison, CTO Oracle has announced a new pricing scheme for Oracle PaaS and IaaS. Ellison's message was clear, Oracle will: "guarantee a 50% lower TCO than Amazon" There are two components to the pricing that make this a significant change from before. Existing customers can bring their own licenses to substantially reduce the price of cloud for them. Secondly, he introduced a scheme of universal credits. This is a mechanism that simplifies IaaS and PaaS contracts for customers.
The key is automation
Ellison's objective for Oracle is clear, he commented they would: "reach a point where we guarantee, moving workloads from Amazon to Oracle will drop bills by 50%." To achieve this he was keen to point out that the way for customers to go was PaaS rather than IaaS. To Ellison it makes perfect sense as Oracle continues to invest heavily in automating their software, both PaaS and by inference SaaS (though that was not covered in this announcement).
He added: "We believe that PaaS is a better deal than IaaS because labour costs are what you really have to drive have to drive out of your data centre and human error what you really have to drive have to drive out of your data centre … So TCO of PaaS is lower than IaaS."
Oracle PaaS now has automated patching and configuration. In another spoiler to the news at OpenWorld he again mentioned the next generation of the Oracle database. This was first mentioned during the recent results announcement but he gave more detail. Available in December it will eliminate the need for a human to administer it. Everything is automated, this includes upgrades, patching and tuning. The new architecture will offer 99.995% reliability and Ellison claims: "There is nothing close in the cloud industry."
Why would companies want to adopt such a database? First, it delivers a lower TCO. More importantly the guaranteed patching means that incidents such as that experienced by Equifax are unlikely to happen again according to Ellison.
These were not mere words in a presentation. Ellison stated that the 50% cheaper than Amazon claim would be included in any SLA. That is a brave statement and one that may come back to bite Oracle if Amazon decide that they want to compete on price.
Database is the key battleground for Oracle
The focus of the presentation was around databases and this is where Oracle clearly sees Amazon as a threat. It was the main area in which more details of actual pricing were given. The new Database BYOL to PaaS pricing offers it at up to 94% cheaper than the old PaaS list price. Customers have already paid for the database but this will make it more attractive for customers to migrate to the cloud.
For those customers unsure about trusting an external cloud environment this new pricing extends to its Cloud at Customer offering as well. The BYOL PaaS price for Oracle database enterprise edition (Standard infrastructure) is $144/OCPU, and for Exadata $240/OCPU though the latter has a minimum annual price.
Is Oracle leading the way in pricing?
The new universal credits are just that. Companies will buy credits on a monthly or annual commitment. These credits are usable against any IaaS or PaaS service. It allows companies to cancel or spin up new services. They can also migrate between data centres and regions using the same credit level. This degree of flexibility is impressive.
Ellison commented: "One contract for all current and future IaaS and PaaS. The Monthly or annual commitment determines discount. Flexibility to upgrade, expand or even move between data centres."
The new pricing is available from September 25th and offers discounts on the current PAYG of up to 30% for PaaS and 15% for IaaS list prices. This makes it more flexible and cheaper (than the list prices). Whether firms will be able to choose between flexibility or a cheaper fixed price on specific services is unclear.
Ellison positioned Oracle as leading the way in cloud pricing methodologies. He cited six examples where buying Oracle cloud is far simpler than its rivals. He acknowledged that Amazon were the Oracle's closest competitor. However, Google and Azure are well behind it. The six  examples are:
Flexibility to share credits across IaaS and PaaS
Upgrade service with current subscription – IaaS & PaaS
Elastic Scaling of pre-paid instances IaaS and PaaS
Access to new services with current subscription
BYOL Oracle licenses to comparable PaaS services
Service portability across cloud at customer and public cloud.
To be fair Amazon has a different approach and different advantages. It recently announced that per second billing will be available in EC2 and EBS from 2nd October.  This is not a route that Oracle are going down. In some ways it shows the fundamentally different approaches the companies have. Oracle still believes that companies want to understand what their costs will be and to budget for them. Amazon believes in the utility of cloud and paying for exactly what you use. It's an interesting battleground in which both companies are likely to claim some sort of victory.
What does this mean
There are three reasons why Oracle unveiled this new pricing. The first is to set the agenda for customers around the conversations they should have at Oracle OpenWorld. They should be about moving to cloud. Oracle does not have the resources to fight for every potential cloud sale within the existing customer base. This is a smart way of saying "stay with us".
The second is to ramp up the pressure on Amazon, and others. Oracle believes it is delivering price and performance improvements over its main rival. In making the contractual arrangement for cloud simpler and more flexible it hopes to eliminate one of the criticisms that has often been laid at its door in the past. As Steve Daheb. SVP Oracle Cloud commented: "We are making is easier and more affordable to move to cloud".
Finally this is part of the build up to OpenWorld. By signalling some of the key messages it will deliver at OpenWorld Ellison it is hoping to get a greater awareness of everything that is announced there. This will also help customers navigate their way through all the announcements which will occur at OpenWorld. Over the next few weeks Oracle is likely to keep making announcements to build interest and expectation for the show. It will also help Delegates signing up for OpenWorld know what they are getting for their money.