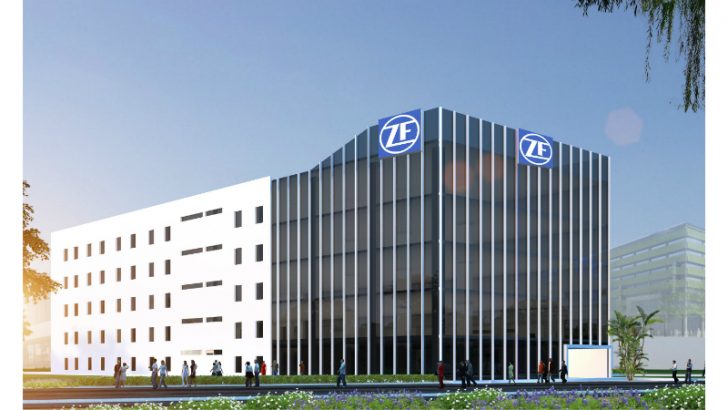 SAP has announced that ZF Friedrichshafen AG (ZF) will implement a suite of SAP cloud applications to replace its legacy SAP systems. The solutions that ZF are planning to implement include SAP S/4HANA, the SAP BW/4HANA solution and SAP SuccessFactors. The news comes in the same week that clothing manufacturer Superior Uniform Group opted not to upgrade. Instead, moving to Rimini Street. So what was different for ZF.
Did procurement come first?
What is interesting is that ZF has consistently worked with SAP in moving forward its solutions. In 2015 it completed a 6 month assessment of its global procurement with the help of SAP consultants. This led to a three year transformation program where it is optimising its purchasing processes end to end. This combination of improving business processes and updating technology is one that will help ZF compete more effectively in the future.
Jürgen Sturm, CIO of ZF Friedrichshafen AG commented: "SAP allows us to protect and simplify our existing assets while building the future business platform for tomorrow's growth. New capabilities can be provided to the business based on latest technologies offering great business value. By combining various cloud solutions with a strategic digital core we will unleash new business potentials and will become more agile in their implementation."
ZF will implement SAP S/4HANA Sourcing and Procurement solution and the SAP Extended Warehouse Management application as part of this transformation.
People first
ZF will implement both SAP SuccessFactors Employee Central and SAP SuccessFactors Talent solutions for its 137,000 employees. Delivering a cloud based solution will enable it to improve recruitment, onboarding and in life experience for employees. More importantly it can provide a single set of processes, that meet localised compliance for its employees.
Following its acquisition of TRW Automotive, this challenge has become more acute. TRW uses Peoplesoft and moving to a single solution will help the two companies better integrate. It will allow employment opportunities to disseminate internally across the whole of the organisation. Once implemented, it will also enable a smoother transition for future acquisitions.
Underpinned by SAP HANA
With all applications storing their data within the in-memory database, ZF can also leverage the next generation BW/4HANA to pull deeper insights.
In addition, ZF will implement the SAP S/4HANA, the SAP HANA platform, the SAP and governance, risk and compliance solutions such as the SAP Enterprise Threat Detection application.
Data from SAP S/4HANA Finance solution and other systems will enable ZF to plan better and improve future decision making. They will no doubt also take advantage of the recently announced SAP SuccessFactors Workforce planning. This brings finance and HR information together.
ZF will take advantage of the platform functionality that AP cloud offers, including, security, governance and compliance. It should mean that ZF can remove many of the legacy systems it supports.
What does this mean
ZF is at the beginning of a major transformation. This may have been partly prompted by the acquisition of TRW, who had more than 60,000 employees itself. Whatever they had decided running two different systems, Oracle and SAP would have integration difficulties. Rather than reinvest in a legacy solution ZF has opted to transform its IT platforms using SAP cloud solution. In the circumstances, this is a sensible decision. Though Oracle and other suppliers will lose out when TRW migrates, it is less of a blow than losing in a competitive tender. Other acquisitions see companies move the other way.
Michael Kleinemeier, Member of the Executive Board of SAP SE, SAP Digital Business Services commented: "True digital transformation can only happen when solutions scale across the entire company. We are delighted that ZF has chosen SAP to offer a reliable model of long-term engagement built on trust and a spirit of innovation."