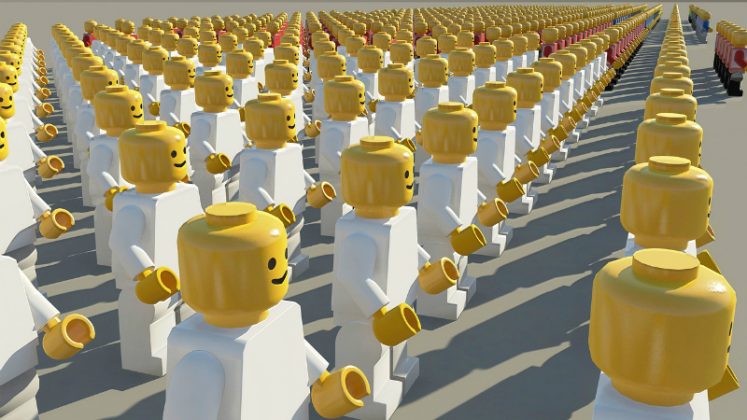 Rimini Street has announced that Superior Uniform Group (NASDAQ:SGC) has switched support for its SAP solution to them. Superior Uniform went live with SAP R/3 ERP system in 2000. It now uses both SAP's ECC 6 system and SAP's Apparel and Footwear Solution (AFS) module.
The problem with legacy ERP solution
Like many other companies Superior Uniform has customised its ERP solution over the last 17 years. That has meant that the bespoke system was no longer fully supported by SAP. This has led to increasing support costs to maintain their existing solution. The inference is that those costs have risen with SAP but are supplemented by an internal support team.
They might have considered moving to SAP S4/HANA but quickly ruled it out. According to Rimini Street, SAP's Fashion Management Solution (FMS) for S/4HANA did not have the same rich functionality that Superior Uniform had in its existing solution.
Features that the new software currently lacks include a comparable product substitution process. This process ensures that separate apparel-related instructions, such as dimension data and logo ID, are provided to the warehouse for specific products. This allows a more timely order fulfilment to its customers. While Superior Uniform could have chosen to go through a major re-implementation using SAP S/4HANA they did not want to increase risk to the business. Whether they do so once the functionality with FMS matches or exceeds their requirements in the future is another matter. Ultimately there was no clear ROI and the risks were too great to risk going through that process. As with many other companies, who face their product ageing, support was deteriorating and costs increasing on "keeping the lights on" rather than innovation.
Three key benefits
Switching support to Rimini Street will enable Superior Uniform to realise three key benefits:
Reduced cost for maintenance and support.
Increased support capability. Including support for their customised code.
Extend the product life of their SAP solution for at least 15 years without the requirement to upgrade to a new version.
Mark Decker, CIO, Superior Uniform summarised this saying: "There is no need for us to migrate to S/4HANA as it does not offer the comparable functionality we need today. Because of this we were looking to maintain our current SAP ERP as our system of record, and after reviewing Rimini Street's service model and completing reference calls with companies who were also running AFS, it was a no-brainer. The funds we have liberated are a great contribution back to the business. Superior Uniform is a public company, and our executives appreciate the impact these savings have on our earnings per share. Additionally, the support we receive from Rimini Street is head and shoulders above anything we received from SAP."
Superior Uniform will now take advantage of a dedicated primary support engineer and a 15 minute response time for critical cases. This is offered to all Rimini Street clients.
What does this mean
As Rimini Street continues to grow it will become more attractive to other SAP and Oracle customers who are not looking to sunset their implementations. Seth Ravin, Rimini Street CEO commented: "As with many SAP clients, Superior Uniform has determined that its current, robust SAP ERP release more than meets its business requirements and does not find a justification to commit the significant cost, resources and time required to re-implement on S/4HANA. Superior Uniform came to us initially for the cost-savings and quickly realized that our premium service model, which included support for their critical customized code at no additional cost and provided by a dedicated support engineer, was far superior to what they had experienced from the software vendor. Today, we are helping clients around the world reallocate substantial funds from their current enterprise software systems to more strategic initiatives that support growth and competitive positioning, and maximize the value of their existing IT investments."
There is a risk though, especially if Superior Uniform look to return the savings to the business. While companies can make savings on their ERP support by switching to Rimini Street, they need to consider what they should do with that cash. If they choose not to reinvest in technology they run the risk that a competitor will develop a better solution and update their business processes in ways that the legacy solution cannot support.