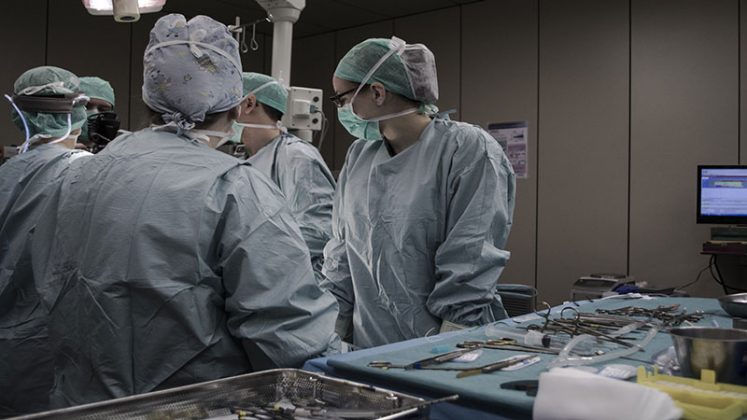 Pharmaceutical giant Pfizer has announced the first three members of the Pfizer Healthcare Hub: London. The three companies are Echo, Cera and GiveVision. Pfizer is providing them support over the next year as they look to persuade the NHS to adopt their technology. They will share £56,000 between them to help with marketing. One of the big benefits of the Healthcare Hub is access to Pfizer's network of partners.
Pfizer UK's Medical Director Dr Berkeley Phillips said: "We were deeply impressed by the quality of healthtech start-ups operating in the UK who applied to be a part of the Healthcare Hub. It was an incredibly tough decision to narrow the shortlist down to a final three, but Echo, Cera and GiveVision stood out with their ability to demonstrate how their technology could deliver real benefits across our health system today."
What is the Pfizer Healthcare Hub?
The Pfizer Healthcare Hub aims to support established start-ups to move to the next level. This is not for start-ups who have just an idea or a basic prototype. Instead, partners must have proven products which work and where there is a realistic market for them. That makes it more of a business development hub than a traditional start-up incubator.
Pfizer is focusing on technology companies with products aimed at or transferable to the healthcare market. This is not about Pfizer looking for new acquisitions. At the launch of the Healthcare Hub initiative it made it clear that it would take no commercial interest or make any claims on the IP of the Hub partners.
Giving the chosen start-ups access to the NHS should make it easier for them to win new business. The NHS also benefits. It doesn't have to spend a large amount of time looking at potential start-up projects and waiting for them to prove themselves. Pfizer and its advisers have done that work.
Who are the start-ups?
The three winners and their products are:
Cera – A technology-enabled home care provider. Cera works to provide consistent, transparent and comprehensive care using automatic matching, online care reports, competitive pay and strategic partnerships.
Echo  – A simple, free and secure app that lets you order your NHS prescriptions and get medication delivered to your door.
GiveVision – SightPlus is a wearable headset developed to help improve vision for certain forms of visual impairment.
Why does this matter?
The big pharmaceutical companies are ideally positioned to bring new technologies into the healthcare sector. They have both the contacts and understanding of the procurement processes for both public sector and private healthcare. They also have access to healthcare markets all over the world.
Healthcare is a target market for a lot of start-ups. They see big money to be made from healthcare providers and from venture capitalists. Pfizer is giving these start-ups a huge boost by providing access to its marketing contacts. How well the companies do and how quickly Pfizer expands this project willprove interesting.