Sage has sold its US Payments business signalling an end to the business unit under Sage. It never quite had the same success as its payment arms in South Africa and UK. The payments business, Sage Payments Solutions (SPS) provided bank card processing, ACH, cheque and gift and loyalty card services in North America. It will continue a relationship with Sage under its new ownership. The new owner is GTCR LLC. GTCR is a private equity firm based in Chicago, US. It has several investments in Financial Services already, SPS will is the sixth active one.
So how much did Sage get?
The sale will realise $260 million (£202 million) for Sage, $240 million of which is payable upon completion. There is a further $20 million held as a private equity investment by Sage. This is redeemable by SPS or realised if the company is sold on to a third party by GTCR. Sage has also protected some of its own revenue. Where there are joint customers revenues will be shared. The details of this additional clause were not revealed but make sense. This protects both companies as it gives Sage a reason to continue to push the SPS Payments platform where appropriate and allows SPS the retention of a strong avenue to market.
The gross assets of SPS at 31 March 2017 were £258 million and it had revenues of £130 million. This may seem low but the US Payments arm was not performing as well as the rest of the business. It also was in need of investment that Sage did not seem willing to provide. That investment will now be provided by GTCR.
Good news for Sage?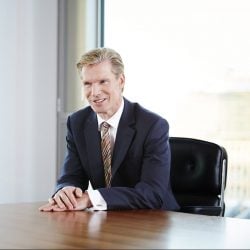 The deal is expected to close within three months. Sage will use the proceeds to reduce their £434 million debt and help invest in growth, presumably in their cloud software. Stephen Kelly, CEO, Sage commented: "We recently outlined our updated payments and banking strategy which included exiting areas of the payments market where the strategic fit is not as strong as the rest of the business, whilst continuing to build on our growing network of partnerships within the payments and banking sector. This strategy will allow us to enhance and extend our payments capabilities to all our major geographies, strengthening our golden triangle of accounting, people & payroll and payments & banking.
Today's announcement to sell the SPS business and partner with the divested business backed by GTCR reinforces this strategy, allowing our North American business builders to continue to access their current payments and banking technology, supported by the renewed investment from GTCR."
This brings to a close the review of the Sage Payments division, initiated in January. It reported three months later that the US division would be sold and Sage has not wasted time in completing the sale. Whether this was a good deal for Sage only time will tell. Strategically it will allow them to concentrate on more important areas of the business.
GTCR and SPS looks forward
GTCR is under no illusion about the task it is undertaking. The SPS business is in need of investment and Colin Roche, Managing Director at GTCR commented: "We are delighted to partner with the SPS management team at this exciting time in the Company's evolution. SPS has a leading platform with robust software integrations in attractive end markets. We intend to invest further in the technology and offer additional innovative solutions to SPS customers and partners. GTCR's long history of investing in payments and extensive experience in corporate carve-outs provides us with a differentiated perspective on the Company, and we are excited to bring significant resources and expertise to help fuel the next phase of SPS's growth."
That statement will be welcome news to the management and staff at SPS who have been unsure of what would happen to their company. There was further good news with the statement by Aaron Cohen, Managing Director at GTCR, who added: "We are excited to acquire SPS and work as partners with Sage on a go-forward basis. We believe the Company is well positioned to continue its growth and success within the rapidly evolving area of integrated payments, and we look forward to supporting greater organic growth and expansion through acquisition."
GTCR is clearly not going to break up SPS but sees a future for the company with the right level of investment. It will be interesting to see how quickly Sage Payments evolves through the rest of the year. Likely acquisitions could include some cloud startup companies that will bring modern technology into the organisation. If it integrates those technologies quickly then SPS can transform itself into a much stronger, future proofed organisation.
What's does it mean?
Sage is freed up from managing an aging payments division in the US. It has reduced its debt level and freed up resources to invest in the development of its cloud portfolio. This will help drive its accounting software in the SME space. Sage is slowly becoming a leaner and more focused organisation. The decision was also welcomed by investors. Sage shares closed on Friday at 734.54, up 0.83%, with an underlying upward trend.
For SPS there is now a clear future path for the company. What that will bring is difficult to say. The backing of GTCR and the right investments, both through acquisition and development, it could become a much bigger player.