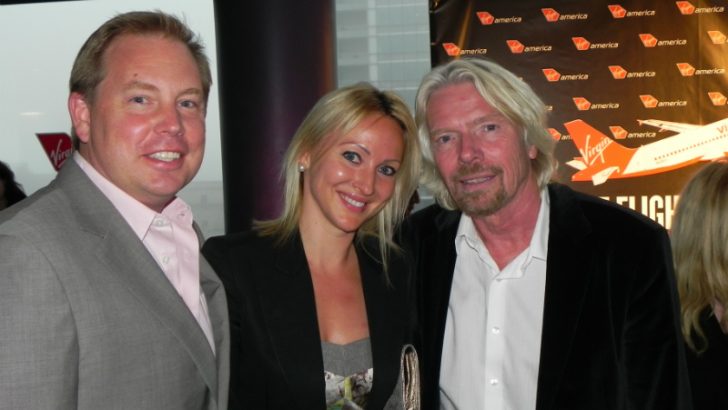 Dave Batt is the CEO at FPX. Since joining in 2013 FPX, a leader in the field of Sales Effectiveness solutions. He helped close strategic funding transaction with HGGC in April 2016 and the company is now in a position to has expand operations and accelerate its go-to-market strategy. Batt previously worked for Oracle, Microsoft and Sage and was previously CEO of CanDoGo, Inc. and StreetSmarts, Inc., a company he was also a founder of.
ET:          Who is your inspiration, and why?
Dave Batt:           Richard Branson, and not because I'm in London right now. He has always been a disrupter to market. It's very, very interesting to see how he's shaped markets that were looked at as commodity markets. Whether it's aeroplanes, phones or hotels.
ET:          How would you describe your leadership style?
Dave Batt:           Collaborative. One of the things that I've done well in my four years as CEO at FPX is build a team of experts. Leaders that have come in that can accelerate our strategy. When you have a good team, you have to be collaborative, you want to be collaborative, and be able to embrace their great ideas, not just dictate yours.
ET:          What are your personal challenges for the next 12 months?
Dave Batt:           Aeroplanes! I don't know how to be on two at the same time. Our market's growing very fast. Last year we posted 100% revenue growth year-over-year. This year, we're looking at closer to 150%.
ET:          What was your darkest business day, and how did you overcome it?
Dave Batt:           Not having an opinion on something, just going along with the status quo. If you just tell people what they want to hear, you're going to get a mediocre result. If you take a position on something, you get a very strong result. I learned that when I was at Oracle. I worked for two different companies that got acquired by Oracle and I learned the lesson the hard way.
ET:          What was your proudest moment?
Dave Batt:           My proudest moment was as we exited FY2017 at FPX. We had built a point of view of the market that was very different than other CPQ vendors, which is relatively a crowded market. We identified private equity firms that would invest 50 million dollars in us. Management, all of my peers, rolled all of their equity forward to restructure the company and put it in a position to be a multi-hundred million dollar software company. Closing on that transaction was a very proud moment for me.
ET:          Can you share a tip for new a CEO role?
Dave Batt:           Surround yourself with people that are smarter than you, and you'll never fail. Be capable of being part of a team and leading that team. The leadership of that team is going to be important, but you don't always have to be the dictator and the smartest person in the room. Liberate yourself from that. Secondly, the customer's voice is more important than anyone else's voice. If there's one thing you will always be the owner and advocate of as CEO, it is being true to the customer voice.
ET:          What is the vision for FPX?
Dave Batt:           How do you restate a vision for a company that's owned CPQ for 30 years? It's very interesting but fun. The vision has the same foundation as when I joined four years ago, which is to be platform agnostic. The leading global companies in their field don't run one stack over another. They may have a very big ERP property in back office that starts with an S. They may have a really big front office presence that starts with an S. But they're different colours and different brands. To be able to connect those two together is always important. Our clients run Salesforce, SAP, Oracle, IBM, CloudCraze and everything in between. To be a relevant CPQ vendor for all of those platforms is what we do differently than others.
What has helped shape our vision is the thing that compels us. We have the right product strategy but the market is validating our product strategy. What's the benefit of being platform agnostic? B2B commerce is now such a big focus for so many B2B manufacturers today because their customer journey has changed. They need to be easier to do business with. They've made very big investments in their product catalogues, their pricing systems and ERP system. But, they have a very difficult time putting that into a commerce system. This is what modern CPQ is doing today. This is what I've suggested we do.
ET:          Does FPX concentrates on B2B business solely?
Dave Batt:           No. We have B2C clients as well, but we're attaching to a very important market trend. B2B commerce has outpaced the sales of B2C commerce by a level of 2x. It's over a 7 trillion dollar market today. That's what we're focused on. Although we have clients in both B2B and B2C commerce, we really are working with the specialists around B2B. That is because the ordering process is very different there. It's not a shopping cart.
ET:          You mention Oracle integration. Is that Oracle, Oracle Netsuite or both?
Dave Batt:           It's Oracle as a productized integration, and we're a gold-certified partner on that. Netsuite is what we do for our clients. Some of the largest companies in the States are running Netsuite. One is a publicly-listed software company. They are arguably one of Netsuite's largest customers.
ET:          What's on the radar in terms of future technology for FPX?
Dave Batt:           Rationalising a lot more around the customer journey. Customers are coming into the B2B manufacturer with the expectation of buying like they do on Amazon. So how do you make that intimate and easy is always relevant. Many technologists will talk about the internet of things. Other technologists will talk about big data, predictive analytics, and artificial intelligence. Until these are put in very rational ways that the customer says is interesting, not the manufacturer, it's just all cool ideas. We look, sincerely, to technologies that are there, that are building loyalty and bond between distributors and customers, and direct to customers.
Just one more thing that I will say to clarify the point. Part of our growth strategy is merger and acquisition. I am a little bit vague on that answer purposefully because we're funded to go out and find technology to extend our solution footprint and I don't want to tip my hat to that too much.
ET:          What are the key business challenges for the next 12 months?
Dave Batt:           Keeping up with demand and making the right decisions. As an example, there's a high opportunity cost for looking at one of the biggest European brands. It been around for 130 years and saying that it has a digital transformation strategy. The business challenge, for us, is are they ready to execute it? We've got the technology to execute it. This is oftentimes what we run into with prospective clients. They've got the appetite for the technology, they want to transform to grow their top line, to improve their margin contribution, to capture more customers. But are they really in a position to execute a strategy that they've defined, which is more people-oriented, and people-constrained in their own organisation than it is technology-constrained.
ET:          You're talking cultural barriers?
Dave Batt:           Yes, and we go in, transparent and direct with clients, to have that discussion. They often oversell their readiness and their cultural willingness to adopt it.
ET:          There is an interesting trend that we are seeing. Technology vendors are now starting to validate customers far more energetically than I think I've seen before. Is that fair to say?
Dave Batt:           Absolutely. There are research firms out there, like Forrester, that define the modern customer. They talk about the customer journey and they're very articulate. They have a lot of empirical evidence to this end. That's one end of the spectrum. The other end of the spectrum, you can sit in a pub over a pint and have that conversation with a business leader, and it's either a passion or a stress for them. It's mainstream, yes.
ET:          What's the worst and best decision you've made as a CEO?
Dave Batt:           Worst decision has yet to be made. With all kidding aside, some bad decisions that have left us nowhere, like building a native version of our product for Salesforce.com only reiterated a position that the market is diverse. Even though Salesforce.com may be one of the biggest sales force automation vendors in the market, they're nowhere as close to the market cap of what SAP advocates. So, attaching to that engine really didn't work out for us. We don't mind making mistakes, it's did we learn from them.
I would say the best decision has been the corollary of that. Seeing what didn't work and having the fortitude to move on and still be innovative, still looking at bringing creative and new ideas to market, but looking to get a great rate of return. Our relationship with SAP is an excellent example of that. Within the first year of being onboard, there was the vision crisis at FPX. I inherited the company that had its whole business predicated on Salesforce.com. We do complexity better than anyone else, so who has the biggest ERP systems in the world with the most complex clients? That's pretty straightforward, it's a European company. So let's build an engagement and a partnership with SAP and that's led to our growth. That's led to great success for us in my time and tenure as CEO.
ET:          You recently announced the opening of new offices in Europe as part of your global expansion. Why did you choose those three countries, and what led you to that approach in terms of internationalisation? You could have expanded through acquisitions, for example.
Dave Batt:           We do intend on doing just that. But first and foremost there was an underserved market here in Europe. Again, meeting with that customer voice, our partners were asking us to be available to serve a local market.
These regions want to see our commitment, so we just didn't just open up a sales and service office in Germany. We set up a proper GmbH and that's our European headquarters. It's a big manufacturing market that aligns very well to our target market. Even though we're an Anglo company in one way, shape or form, we weren't gonna be like every other American company and set up European headquarters in London. It's not that we're running counterculture, it's just that the London market isn't as big as the GNP of Munich or the whole of Germany.
It was important to get those two established. We will expand organically into the Nordics and Benelux, then going into 2018, we'll set up our Asian operations with headquarters in Singapore and offices in both China and India.
ET:          One of the recent criticisms in a recent Forrester report was around the lack of a dedicated mobile offering. Can you comment on that?
Dave Batt:           Yeah, they're spot on. When they did that review in September 2016 they looked at our capability. We had good capability around serving our existing customers but their criteria in which they graded on set us at a low mark.
But here's who FPX is. FPX is the single-largest CPQ company that only does CPQ. There is no company larger than us in revenues that just does CPQ. Many of our competitors have products that they started their foundation and market with, like contract-management or incentive compensation management, and that's their foray into the market. Why is that relevant? Because we put over 30% of our gross income back into R&D.
When Forrester came out with that, that was a very good benchmark on how we stacked in the market. We endeavoured to build out not only a stronger mobile offering, but leapfrogging the entire market with the one and only hybrid mobile and offline full-configuration application. That gets debuted in July and we look forward to our friends at Forrester assessing that and giving us a perfect five score. Because on that very report there's no other CPQ vendor that got more perfect scores than FPX. We would look forward to promoting that to a perfect score of five as opposed to what we received as a one.
ET:          What's the one question you'd like to ask another CEO to answer?
Dave Batt:           What to do with Trump? Seriously. We come from a market that has a global impact, maybe not global influence, but global impact. When you look at the policies, and whether I look as a citizen of my country or a citizen of a community like CEOs. it's how you handle these policy changes that go on that are important. The real issue is inside of one of our strong markets for technology, Silicon Valley, many of the CEOs are struggling with Trump's policy. We are already behind in innovation as a country. We don't invest enough into math and science or mentoring around people to make them more capable.
I think about that all the time with my children. My eldest daughter is 25, my youngest son is 19. As I guide them on where to spend their time in this market, I can't wait for them to get their global experience. We need a little bit more of that support in our domestic policy and, quite frankly, this is what I do talk to CEOs about. How are they dealing with this kind of transition with our new president.
ET:          Could you answer that question yourself in terms of how you're dealing it within FPX?
Dave Batt:           Not to be a victim. Not to sit back and allow policy to be something we react to.
We need to lead in this market and if there's ever been a point of continuity or a red thread of continuity for any point of social change, it's been organisations and individuals that step up and lead and show great value base.
ET:          Thank you very much Dave.