Cognitive Procurement is the fancy name given by IBM and SAP Ariba as they form a global strategic alliance. This aims to redefine the sourcing-to-settlement cycle. Leveraging SAP Leonardo, IBM Watson technologies and SAP Ariba, the joint solutions bring together intelligence derived from procurement data with predictive insights obtained from unstructured information. The objective is to improve decision-making across the supply chain.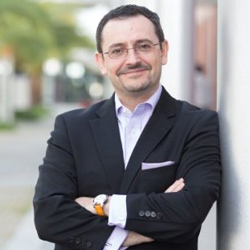 Jesus Mantas, General Manager, Cognitive Process Transformation, IBM Global Business Services said: "We've built a cognitive procurement platform trained specifically to understand procurement transactions and unstructured data such as weather, non-standard part numbers in contracts and complex pricing structures. By combining the power of IBM Watson on the IBM Cloud with SAP Ariba, we are leaping existing procurement benchmarks and delivering unprecedented value to our joint clients."
According to Alex Atzberger, President, SAP Ariba: "Today marks a major milestone for procurement. With the deep horizontal integration capabilities native within SAP Ariba's mature platform and the innovative capabilities of SAP Leonardo and IBM Watson delivered by the industry's most experienced and trusted providers, companies can realise an even more intelligent source-to-settle process for managing all categories of spend that creates value across the entire business."
How might it work?
IBM will work with SAP Ariba to bring new and existing IBM customers, including those using IBM Emptoris solutions, to the SAP Ariba platform. They will benefit from expanded functionality and the comprehensive source-to-settle solution SAP Ariba provides. In practical terms, IBM Global Business Services will provide consulting and services to build, implement and operate the new offerings. It will use tailored roadmaps to accelerate the lowering of costs and payback. All sizes of enterprise will be covered.
For example, a digital assistant combined with IBM Watson services will transform sourcing events by helping with tasks such as:
Defining the correct Request for Proposal type
Identifying appropriate suppliers to participate based on commodity category, region or industry
Delivering intelligence on market signals and pricing pressures to optimise results
Improving spend visibility
Assisting buyers
Enriching content management.
In addition, IBM and SAP Ariba will launch a Cognitive Procurement hub to enhance the development of intelligent procurement solutions and services. By working side-by-side they hope to explore emerging technologies, like blockchain.
What does it mean?
In joining forces, SAP Ariba and IBM hope their use of data insights will empower enterprise procurement professionals to make smarter, faster decisions across the whole range of the modern supply chain. The premise is that rethought solutions, building on Watson and Ariba, will change the entire procurement process.
Supply chains are complex. Modern ones especially so, as the consequences of Brexit reveal. The combination of SAP Ariba and IBM to make a difference is attractive. But enterprises will need proof they will write large cheques.