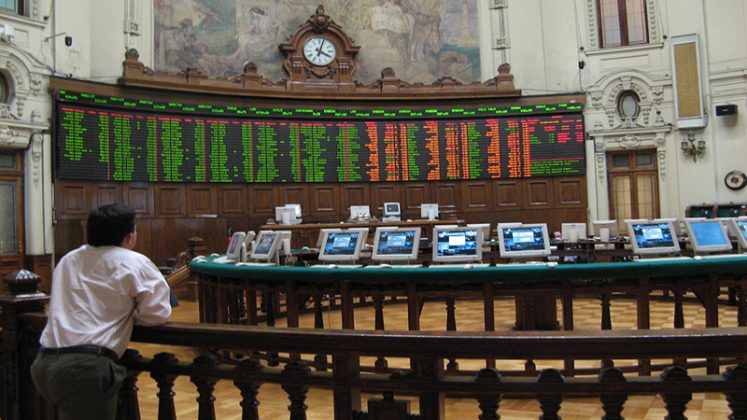 IBM is providing the technology to allow Chile's Santiago Stock Exchange to become the first stock market in Latin America to introduce blockchain. The solution will be used to manage securities lending in the short selling system. Short selling is where a company or individual "borrows" shares to sell while hoping to buy them back at a lower price later. They are then returned to the lender.
Andrés Araya, CIO, Santiago Stock Exchange said: "The Stock Exchange is a technologically advanced company, which provides the infrastructure and systems for all types of securities transactions and their clearing and settlement. The Stock Exchange also provides information services and management systems for intermediaries. Incorporating blockchain into our business processes is in line with that purpose and positions us as a forerunner in the financial market."
What is Santiago Stock Exchange hoping to get from this?
This is all about transparency, reducing fraud and lowering costs. The solution creates a Securities Lending Chain. This means that all transactions are logged in real-time and cannot be changed. To ensure that the seller has the authority to make the sale, smart contracts will be used to record all the details of the loan and sale. As the smart contracts are code written into the blockchain, they cannot be changed or overridden at a later date. The goal is to stop people short selling stocks that they do not have access to. This removes fraud and should reduce the risk of market manipulation.
The solution will be rolled out across all the financial institutions in Chile. What is not yet clear is how many have signed up to begin with. There is also no date by which the Santiago Stock Exchange plans to have them all sign up.
If this project is successful there is the possibility of deploying this solution across other stock markets in Latin America and beyond. It will be interesting to see what role the Santiago Stock Exchange has in future sales as it currently has no rights to resell the solution. It may, however, have a deal whereby having helped prove the solution works, it gets a royalty fee. The details around this and the cost of the system have not been disclosed.
Conclusion
Blockchain continues to push into the financial markets. Regulators are beginning to warm appreciably towards it as it gives them immutable records. This means that they are able to audit and trace suspicious transactions and payments. It will be interesting to see if this solution is taken up in other countries and its impact on short selling fraud. Likewise, there will be a lot of interest as to what other areas of operations blockchain solutions can be deployed for inside stock exchanges.