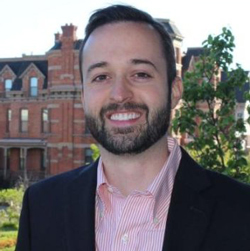 Distil Networks has acquired Are You A Human for an undisclosed amount. Are You A Human uses a range of technologies to determine the difference between humans and bots. It works by analysing how a remote computer is interacting with a system. It looks at mouse movements, scrolling up and down and a number of other patented tests. Distil Networks plans to incorporate the technology into the Distil Bot Defense Platform.
Reid Tatoris, co-founder and chief product officer of Are You A Human said: "Whether scraping data, causing downtime or committing fraud, malicious bots are a problem that many web properties don't even know they have. We chose to join the Distil Networks team as they share the same mission of making the internet a safer place, and together, we have the ability to provide the most advanced bot detection and mitigation solutions on the market today."
Why did Distil buy Are You A Human?
It's all about Security. The rise in malicious bot activity shows no signs of slowing down. Malicious bots cause a lot of problems for website owners. They hog bandwidth reducing the ability of customers to connect to a site. This causes customers to look elsewhere. They also help to deliver malvertising and even malware to a site. One of the increasing problems is that they skew the site visitors and statistics. This is a major challenge for organisations as it means they have no clue how much of the traffic to their site is real. With many sites selling advertising based on visitor numbers, it means that are likely to be over reporting the popularity of their site.
Another major problem, as called out by Tatoris, is scraping data. Bots send the data back to the criminals who run the bot and they then use it to create cyber attacks and sell it on the Dark Web. It is also not uncommon for some Bots to be used by competitors who scrape data from sites in order to steal customers. This is increasingly being seen in the price comparison market and is a real worry for site owners.
Distil Networks are also likely to combine Are You A Human with ScrapeSentry who they acquired back in 2016. With both products included in their Bot Defense Platform, they can detect, monitor and remediate bot traffic.
Conclusion
Distil Networks has built itself into a leader when it comes to detecting bots. It will be interesting to see if this acquisition leads to an increase in customers.