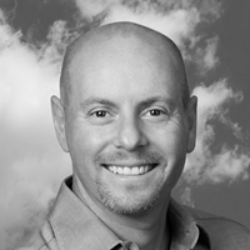 After the acquisition of NetSuite by Oracle there were questions about whether Evan Goldberg, founder and CTO would leave NetSuite. As time has past this now seems extremely unlikely. Enterprise Times talked to Goldberg after he had delivered his technical keynote on stage at SuiteWorld 17. Hosting the event it was clear that the access to latest Oracle technology has opened up new opportunities for him. He commented: "There are some great technologies at Oracle that we can better utilise"
Goldberg also revealed in the interview that it is only a matter of time before NetSuite will run within the Oracle data centres. NetSuite announced the expansion to eleven data centres in the short term including ones in Germany and its first four in Asia.
Another advantage is the access to Oracle applications that NetSuite will soon offer as integrated solutions. Goldberg added: "We can bring that technology to our users much more quickly and in a much more integrated way." These will include Oracle budgeting and planning cloud service and the Taleo talent management.
We then spoke about how when NetSuite was founded it had a very strong social agenda. One that he confirmed will continue: "Oracle NetSuite social impact will allow us to continue to provide worthy organisations with the NetSuite service regardless of their ability to pay, and to allow employee to help participate in the success of these organisations."
We also covered a subject that is personal to Goldberg. It is nearly a year since he started the BRCA foundation and we asked him how things are progressing. Cancer research is a marathon, not a sprint but Goldberg is making things happen. He has helped to bring together organisations to work together on the various cancer diseases.  This is something he is hoping that he can continue to help facilitate in the future. To hear what else Goldberg had to say, listen to it online. You can also download it for your desktop, laptop and mobile device.