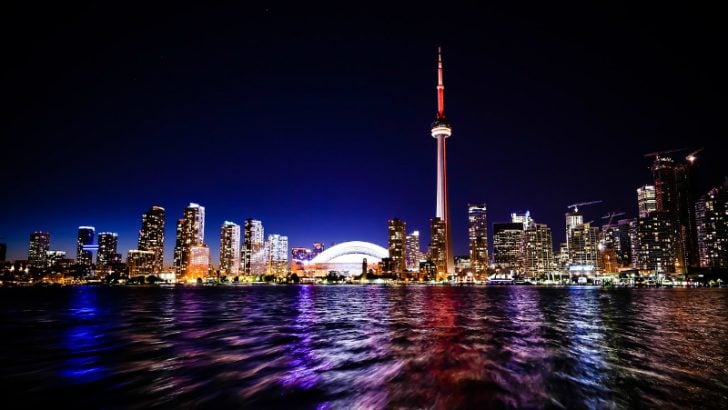 Workday recently held Workday Elevate in Toronto, Canada. The one day conferences are held across the globe demonstrating Workday's strengths in different markets. This was the first of thirteen elevate events for 2017. The next will be held in New York on May 2nd.
The International Trade Administration ranks Canada first for its cloud computing market opportunity for US companies. Its report highlights that Gartner believes public cloud expenditure will increase from $5.4 billion in 2015 to $10 billion by 2019. Over 93% of the population in Canada has Internet coverage and Workday has seen strong growth in the region.
Long customer list
Workday customers in Canada include: AGF Management Limited, The ALDO Group, BDO, Bill Gosling Outsourcing, Hootsuite, SNC-Lavalin, SOTI and Sun Life Financial.
SNC-Savalin implemented Workday in 2014 across its 35,000 employees. It sees Workday as an intuitive solution that brings efficiency, flexibility and responsiveness to the organisation. They also saw some key benefits from Workday for HR. These included self service elements that assist both employees and managers. The processes implemented included: performance appraisal, talent review, annual salary review and other compensation related activities.
HootSuite is another Canadian company that has used Workday for several years. It first deployed it when they had only a few employees. The social media company now has more than 1,000 in Canada alone and is continuing to grow. Sun Life selected Workday in 2010 and has deployed the solution across more than 10 international locations. In Canada it it used to support more than 30,000 employees.
Carrie Blair, executive vice president and chief human resources & communications officer, Sun Life Financial commented: "At Sun Life, we're focused on empowering our people so they can grow their careers and focus on what matters most — helping our clients achieve lifetime financial security and live healthier lives. With Workday's HR system, we can engage our employees around the world with programs and initiatives, provide real-time insights to enable quicker decision-making, and develop top talent to realize our ambition to be one of the best insurance companies and asset managers in the world."
Bill Gosling selected both Finance and HR
Bill Gosling Outsourcing selected both Workday Financials and HR. They went live in 2014 and haven't looked back. According to CFO Joseph Fanutti, before they installed Workday their HR, Finance and operational systems were siloed. This meant that any numbers produced were always challenged. It also meant that no one agreed on metrics or could easily reach a consensus on decisions.
The company offers call centre services across Canada, US and UK. The CEO was looking to grow the company but needed to unify the systems. David Rae, CEO, Bill Gosling Outsourcing commented: "Once we learned about having both financial and HCM in an integrated system and what it could do for us specifically around the people and talent side of our business. It became clear that just putting in HCM would not get us where we wanted to be."
Having made the decision to implement the solution the company has grown from 1,200 to 2,000 staff. "Almost overnight" according to Rae "the company changed and was able to move forward." As Fanutti commented in itbusiness.ca: "Suddenly we were able to look at those people metrics all in one fell swoop. Bringing them all together gave us a really good snapshot of how our models were operating at a line manager level, and it's the line managers who make the decisions that determine our profit and loss."
Growth but little pain
A canned statement from Elevate Fanutti said: "Workday's unified system has greatly impacted the way our business operates, and now contributes to our strategy as it relates to growth, expansion, and new opportunities for our clients and employees."
The changes on the Bill Gosling systems was significant. In finance they reduced the Chart of Accounts down from 17,000 to 150 items. Reports now take minutes rather than weeks or seconds rather than days. They estimate that efficiency has improved between 15% and 20% and the project has seen a 32% return on investment. Even floor space has been reclaimed with the reduction of 56 filing cabinets down to six. Despite the growth in employees the Finance team has shrunk and the HR team remained the same.
For Rae these were not the only benefits, he commented: "The bottom line is that we have happier employees that are more content in the job that they are doing".
Conclusion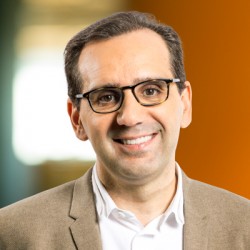 As Workday Elevate continues its tour around the globe there will no doubt be more interesting stories and announcements.
Chano Fernandez, executive vice president, global field operations, Workday commented: "Companies of all sizes and from all industries across Canada are moving to the cloud for the flexibility to adapt to and evolve with dynamic market changes. With Workday, organizations have one system that delivers the kind of financial and workforce insights required to operate in a complex, competitive, and fast-paced business environment."
Workday continues to demonstrate its ability to transform organisations. This should help to win new customers around the globe. Other positive Canadian news for Workday included the Royal Bank of Canada re-iterating its buy position on the Workday shares. With big wins for Workday recently in Target, BP and Walmart that positive trend is likely to continue.