Workday was forced to file a form 8-K yesterday, revealing it had signed a major deal with Walmart (Wal-Mart Stores, Inc.: NYSE:WMT). The form briefly stated: "Workday, Inc. ("Workday") announced that Wal-Mart Stores, Inc., a worldwide retailer, has purchased a subscription to Workday Human Capital Management, Recruiting, Learning and Planning. Workday is not updating its financial guidance for the fourth quarter of the current fiscal year ending January 31, 2017 or for the fiscal year ending January 31, 2018."
Trading in Workday shares was suspended for a short time when stocks rose by more than 8%. This was after analyst firm William Blair leaked news of major deal with a retailer, as well as two others. The shares closed up 9.89% at 81.70, though they slipped slightly after hours. The contract sees Workday replacing SAP SuccessFactors over the next three to four years. The question is whether Walmart will complete the roll out of Successfactors it began in 2010.
Justin Furby of Willaim Blair wrote in a note: "Though we are not privy to the size of the contract, it would represent by far the largest company Workday has ever signed—more than five times larger (on a headcount basis) than any of its existing HR customers." He estimated that the deal could be worth as much as $30 million annually for Worday once the project is fully live. That process is likely to take some time and is the reasons that Workday has not changed its forecast for the current year.
Furby also mentioned two other deals, including a 70,000 employee real estate firm and a pharmaceutical company with more than 50,000 employees. The real estate company could be CBRE. It has the right number of staff and is yet another major real estate company to use Workday. Cushman and Wakefield are already a customer.
Workday removing SAP SuccessFactors
This may be one of the last major decisions that Karenann Terrell makes as CIO of Walmart. The WSJ reported on Jan 10, 2017 (registration required) that she is leaving the firm in February 2017 having joined in February 2010. Whether the two announcements are related it is difficult to say.
The reason for switching from SAP SuccessFactors may be that it unable to scale to support the 2.2 million employees. It has then it is also taking a risk with Workday. As Furby points out this is by far the largest deal that Workday has won. However Workday will be confident in their ability to scale to that size as it was built to do so.
Conclusion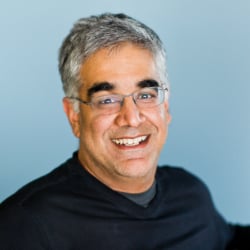 This is a huge win for Workday. It also backs what Aneel Bhusri, CEO of Worday said in the last earning call about beating SAP in high end of the market. Bhusri commented: "Our win rates against SAP and Oracle are quite a bit higher than they are against NetSuite and Ultimate. And I think that's — against NetSuite and Ultimate, they were both above 50% this quarter, but as not as high it is against SAP and Oracle and frankly, it's because we're so focused on the high end of the market and yet, there's a lot happening in the middle market and it's just getting more competitive in that segment." (Source: SeekingAlpha.com).
By winning out against SAP at Walmart, Workday will attract the interest of more large enterprises. What Workday needs to do now is implement the solution before they can rest on their laurels. That implementation will take more than a year and if successful it should see Workday's share price rise even higher.
Walmart has selected three other modules in addition to HCM, recruiting, learning and planning. The element that is missing is finance. With Workday Planning fundamentally tied to that application one wonders whether Workday are hoping to sell that module too. If so, this will probably be after a successful implementation of HCM.