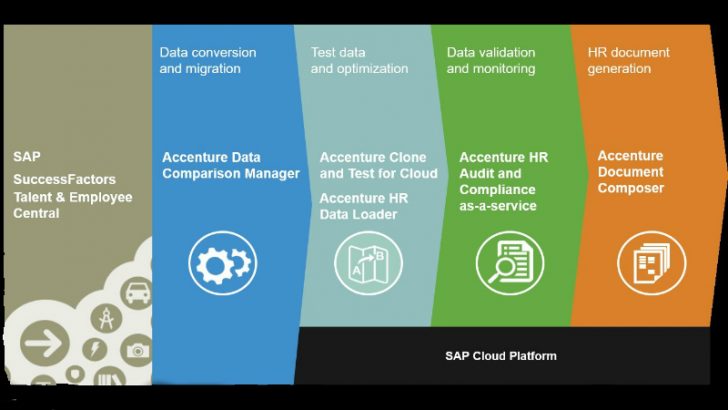 Accenture has signed an OEM agreement with SAP to offer Accenture HCM solutions on the SAP Cloud platform. It is initially offering a number of solutions "as-a-Service". This includes data conversion and migration, test data and optimisations, data validation and monitoring and HR Document generation.
The applications within these solutions are built to enhance SAP SuccessFactors and are used by more than 1800 customers already. The suite aims to assist clients both to implement and enhance SAP SuccessFactors in life. Customers can now take advantage of a subscription based model. Additionally, data remains in the SAP cloud, lowering the risk of a data breach and reducing latency during data transfers.
Mike Detwiler, senior managing director, Accenture Products and Platforms commented: "With these new streamlined offerings, clients benefit from an end-to-end service without the complexities of maintaining relationships with two different suppliers. Our solutions help clients reduce timelines, simplify upgrades and reduce costs associated with implementations of SAP SuccessFactors solutions. By bundling these solutions with SAP Cloud Platform, we are increasing the flexibility and scalability of SAP SuccessFactors solutions."
Accenture HCM Applications
Accenture's HCM solutions: were previously available as on premises solution and included several applications.
Accenture data comparison manager: The software supports regression testing. It also delivers a parallel payroll testing process drastically reducing the work effort associated with SAP payroll testing.
Accenture clone and test for cloud: This delivers reliable, meaningful and authentic HR test data for companies by providing a secure environment for the copying and testing of data.
Accenture HR data loader: This is a new module that enables mass data changes within SAP SuccessFactors data. It is also designed to manage ongoing and recurring HR processes, such as promotions, new hires or terminations.
Accenture HR audit and compliance as a service: Designed to help HR and IT departments enhance HR systems by enabling them to maintain personnel data at a consistently high quality in cloud deployments.
Accenture document composer: Complements and extends the capabilities of document generation, updates and management across many SAP SuccessFactors solutions
Where does this leave Oracle and Workday with Accenture?
This OEM agreement sees Accenture getting closer to SAP although they still have relationships with Workday and Oracle. Last November Accenture completed the purchase of DayNine increasing its ability to deliver Workday implementations. Interestingly it has not enhanced its relationship with Oracle in the HCM field. however, it did recently expand its Oracle practise to take help deliver the Oracle IaaS platform.
Conclusion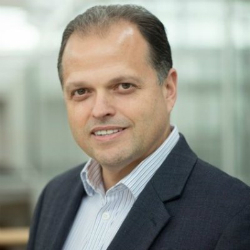 This announcement comes a year after Accenture expanded its SAP Business Solutions group. It demonstrates the growing relationship between the two organisations. Accenture will continue to offer Workday and Oracle consultancy services but one wonders whether it has the same effort invested in Oracle. It also has a growing relationship with Infor, assisting them with the CloudSuite Finance solution.
The SAP relationship seems as though it is growing from strength to strength. This is good news for SAP as it seeks to fight off competitors such as Workday. Mike Ettling, president of SAP SuccessFactors commented: "This offering from Accenture illustrates our belief in the 'power of many'. We want our partners focused on making our customers more successful by introducing options that help ease and speed the move to the cloud. Accenture continues to deliver on this joint goal."
Is this a call to other SI's that SAP want to continue and grow their close working relationship with? During a recent earnings call Charles Phillip, CEO of Infor talked about speaking to and building relationships with four global SI's. IBM are also growing their relationship with Salesforce and allegedly retraining SAP consultants on the Salesforce platform. For SAP, Accenture is showing the faith perhaps Ettling is worried that others are reducing their support for SAP.