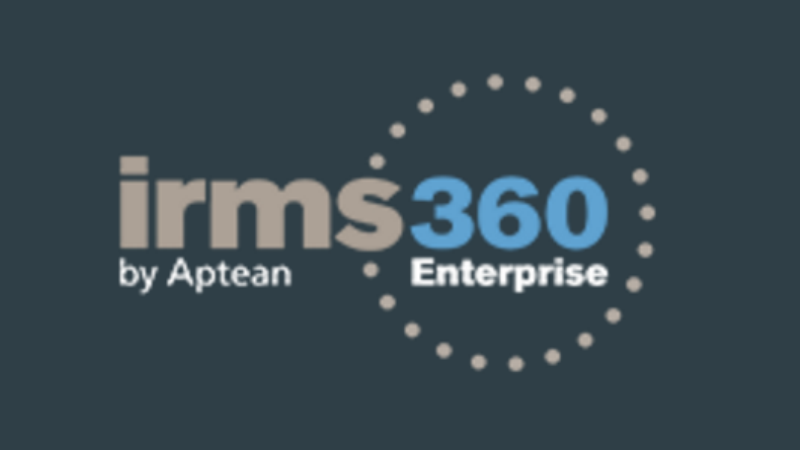 Aptean has announced the acquisition of irms|360 Enterprise Solutions for an undisclosed amount from Upp Technology. Will Vista Equity now keep possession of Aptean? Reuters recently reported they were looking to sell for $1bn including debt (source:Reuters)
What are they buying?
Aptean already has several supply chain products. This includesRoss ERP, Ross Supply Chain Planning, IMI Supply Chain, Catalyst WMS, Tradebeam GTM and Vision Inventory Management. Adding Irms|360 Enterprise duplicates and has potential for integration with some of these. According to the press release this includes Warehouse Management, Asset Management and Emergency Management Systems.
Kim Eaton, Aptean CEO commented: "The irms|360 Enterprise solutions team has developed a loyal customer base over the past 30 years by providing its customers best in class supply chain capabilities. This solution is well aligned with our customer-focused strategy and will provide additional growth opportunities for Aptean's existing manufacturing, healthcare, 3PL, and public sector customer base."
What is the Aptean strategy
Like Epicor and Infor before it, Aptean continues to acquire businesses that overlap and integrate with one another for a stronger solution. The problem is they are not creating a single solution. Enterprises want to reduce rather than increase the number of solutions that they use. They want to avoid a Frankencloud of different solution that while they integrate, often have drawbacks.
Aptean claims that they offer solutions aimed specific industry verticals. The problem for them is that development costs will be high compared to companies that offer a single solution. This acquisition adds yet another company to their portfolio and one that irms are buying into. Jeff Atkins, President of Upp Technology commented: "The ability to extend our supply chain management capabilities with Aptean's complementary solutions will enable us to deepen our customer relationships and increase the value we can bring to them. We are excited to be a part of Aptean's innovative culture and we will benefit from their global expertise and R&D capabilities to expand the irms|360 functionality for both our current and prospective customers."
Conclusion
It is surprising that Aptean has returned to being acquisitive. While it may be picking up these companies cheaply can it grow them? As a private company they do not release results. This makes it difficult to identify how successful the policy is.
Atkins alludes to leveraging Aptean R&D resources across the globe but those are details that are not readily available. What Aptean is doing is buying respected product with a loyal customer base. They regularly win awards for their products with Pivotal CRM recently being named a finalist at the Engage awards.
This transaction will close later this year subject to normal closing conditions. Whether Aptean will continue to acquire during 2017 isn't known. However, until they reduce some of the duplicated cost base on their latest acquisition Vista Equity are unlikely to sell.