Severalnines has announced the latest version of ClusterControl, it claims that it "completes the ambition to de-risk MongoDB deployments for businesses". This is a very bold statement to make, although it backs it up with several features that aim to achieve it.
Why Securing MongoDB is important
Over the last year there have been a number of security breaches and concerns about MongoDB. This has led Microsoft to target MongoDB customers. In a recent article in the Register it became clear that it is possible to secure the NoSQL database, just that users often hadn't.
Severalnines have worked on this upgrade for the last year. It enables users to deploy their MongoDB solution with the security holes closed, or at least those that are known. Once implemented the new version uses ClusterControl advisors to test whether authentication is enabled. It also tests for weak passwords and excessive admin roles which are redundant. Developers can also create further tests and checks within Developer Studio, which is additionally included in the free community version.
ClusterControl delivers more than security
ClusterControl allows database administrators to manage other open source databases including MySQL, PostgreSQL and MongoDB through a single interface. For companies unwilling to be locked into a single database stack this provides flexibility and choice.
ClusterControl has also improved its monitoring capabilities. It delivers a unified view across all sharded environments. Users are then able to drill down into specific nodes. Within the new developer studio administrators can customise the environment, removing nodes, resizing instances and cloning production databases.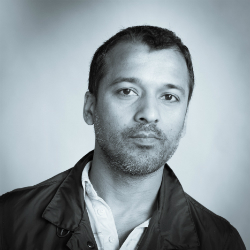 There are improvements to the management capabilities as well. A standard feature is able to automatically repair and recover broken nodes and test upgrades. The library of advisors adds additional management functionality specifically for MongoDB.
Vinay Joosery, CEO, Severalnines, commented: "Our ambition with ClusterControl has always been to provide cost-effective access to best of breed database management tools, usable by almost anyone to securely deploy the most popular open source databases in any environment. We've recently seen issues with individuals deploying default databases and knew they could have avoided security problems by using our tools and functionality.
"With this new version of ClusterControl, we've completed our vision to provide developers and DBAs the tools necessary to safely, securely, and automatically deploy MongoDB databases at a fraction of the usual cost. On top of that, those in charge of deploying and maintaining databases can also use ClusterControl tools to manage their relational databases, which make up a big part of today's enterprise infrastructure."
Conclusion
This release pushes Severalnines to the forefront of MongoDB management. In so doing it also helps the open source database increase its reputation. Companies want to trust open source, sometimes without considering how much work is involved in securing it. Companies need to review their deployments and understand which commercial tools they need to deploy to strengthen that deployment
Enterprise Times recently spoke with Joosery about leading Severalnines. He also spoke about their approach to the market. He said: "Our approach is different in that we have a holistic view, from initial deployment, to the day-to-day monitoring of your database, to the operational management of the platform and the scaling of the platform or even if you want to retire the platform and shut it down. Our proposition is to have one platform. We are pretty unique in that sense, that we do the whole thing."
This latest version takes that view a step forward. Whether it makes MongoDB 100% secure is another matter. It will certainly close many of the holes that standard deployments leave open.