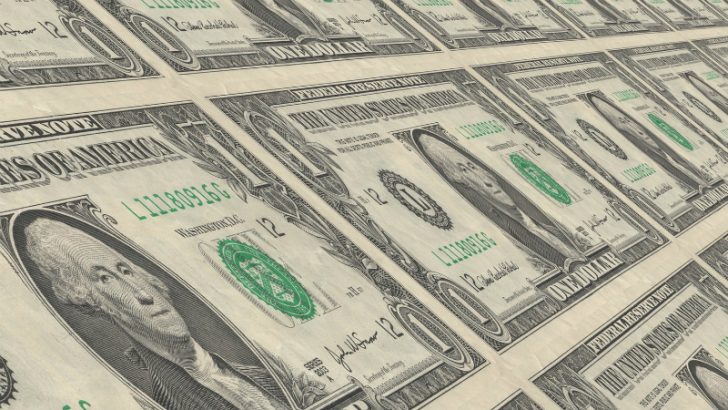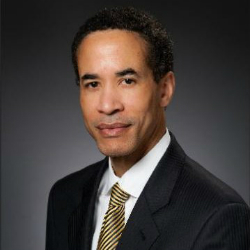 Infor has announced the completion of the $2 billion investment from Koch Equity Development LLC . In a short press release the company said the finance would help to "accelerate innovation, expand distribution, and continue disrupting the enterprise applications industry."
The question is what will Infor do now? The press release focus on the past, indicating that the new investment was received because of the strategy that Charles Phillips has followed over the last few years. That strategy was one of "product investment, innovation, and an entrepreneurial culture."
Is Infor going to do enough to meet the momentum that SAP are starting to build, the newly invigorated Oracle/NetSuite combination and the other players. Some of those other players have also recently been boosted by new VC funding such as JDA, Epicor and IFS.
It seems a long time ago that this was announced.
The announcement was originally made in mid November but has only just been completed. Koch has clearly carried out significant due diligence and one wonders whether there will be some changes in the Infor strategy as a result of that. So what will change?
What do Koch get?
For Koch, this is a key investment in a company that they hope can help to transform their businesses. Koch companies have been slow to react to the digital economy but one can expect Infor projects to affect several going forward. Koch companies are diverse but they share a common theme. They all aim to deliver a quality and improving product that meets the basic needs of people every day. From textiles, to manufacturing to energy Infor has solutions that will meet the needs of all the Koch industries. It will be interesting to see how quickly those projects develop.
Where will Phillips spend the money? – Accelerating innovation
$2 billion seems a lot of money but it isn't a huge war chest when compared to the Oracle acquisition of NetSuite for $9.3 billion.This probably means that a major acquisition is unlikely.
"Accelerating innovation" seems to indicate that Phillips will increase the amount spent on development. There is probably a smarter approach. Infor recently invested in Cyberbit EDR to help secure their own systems. Perhaps Infor will increase its investment in security even further making it a differentiator in the ERP market.
This will play well into the government sector and will pitch it directly against Oracle and SAP in some larger deals. Infor started its FedRAMP process last year and 2017 should start to see it leverage that. However it is only listed through partners on the UK digital marketplace with just six entries. Oracle has 444 in the SaaS category and 704 in specialist cloud services.
Phillips could also decide to accelerate innovation at Infor Labs. This hub of machine learning and AI is market leading in some respects but it is not big enough to deliver major improvements in every product line. There is room for substantial growth and an investment into machine learning could see it leapfrog its competitor. The problem will be finding recruits to the organisation with qualifications.
Alternatively he could further invest in the existing product lines, bringing their capabilities up to match rival systems. This could see the kind of acquisitions that have helped Infor Retail win major new business across the globe such as Crate and Barrel.
There is growth in development
In a new blog post Duncan Angove, President, Infor talks about a hiring surge at Infor. They are looking to recruit additional developers to meet the demands of new projects. Angove commented "We built Infor around the idea of co-innovating with customers. It's how we went after retail. We are partnering with Whole Foods and DSW to build out next-generation merchandizing and a converged e-commerce solution. We're doing the same in other industries, too, like working with Ferrari and Triumph Motorcycles in automotive."
The expansion is continuing with Soma Somasundaram, EVP of product development adding: "To keep up with demand, we need to rapidly fill some open positions with the best and brightest talent." One specific project highlight is for a national car rental company with positions available in Greenville, South Carolina.
This seems organic growth though, driven by new customer revenues rather than sustained by the new investment. The Infor strategy of partnering with key companies to deepen industry functionality is smart though as the core product does not become too bespoke.
What does "expand distribution" mean
Expanding distribution could be strengthening the architecture of the product but it is more likely to focus on sales and marketing. Infor has already added additional support to its channel, making a doubling down commitment at Inforum last year. The problem is that everyone is trying to aggressively expand their channel at this time and good ones are hard to find and poach.
The situation is similar on the sales front, recruiting experienced cloud ERP sales people is tricky. There is a shortage and while some companies are losing staff it is often the poor performers that want to move. Some will find a home that is better suited but it's a risky gambit.
Conclusion
Over the next few months it will be interesting to follow Infor and watch where they are looking to invest. One of the challenges that Infor has had is that their brand is not always widely recognised and understood. The recent deal with Brooklyn Nets yielded more publicity than expected for probably the wrong reasons. The deal was also a local one for Infor and although it will do the brand good during the next NBA season, it does not translate so well to the global audience.
Infor has brought their separate products together under a single CloudSuite brand. It is a product brand name that sometimes feels too generic and could equally apply to competitor solutions. That they still need to use the term "formerly known as Syteline" when describing Infor CloudSuite Industrial is indicative of that problem. Exacerbating this is the mouthful of words that each product is now named. A classic example being the renaming of Epiphany to Infor Omni-Channel Campaign Management.
For many, Infor is still a mishmash of different identities. Sometimes these still have a greater resonance with the target audience, such as Baan and Lawson. Some of the $2 billion should be spent on improving an understanding and awareness of both their corporate and product brands.