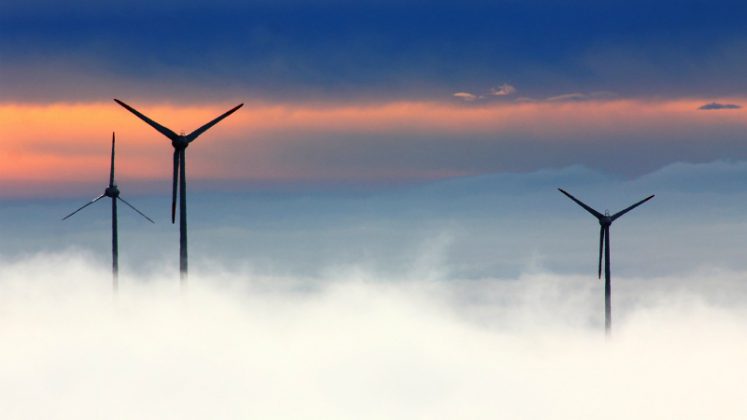 Oracle is making good on its promise to invest in NetSuite. We caught up with David Turner, UK Marketing Director for Oracle NetSuite at the Oracle Modern Business experience to discuss the details. Turner also posted a blog to reveal additional background in some of the investments.
Zach Nelson steps back
Turner confirmed that Jim McGeever, formerly NetSuite COO has stepped into the leading role at Oracle NetSuite. Zach Nelson, who was on stage at the Oracle event in London is now Executive Vice President Cloud Strategy at Oracle. Nelson is not going away and NetSuite is a vital part of the Oracle Cloud strategy. He is also a NetSuite evangelist so expect him on stage at SuiteWorld.
Oracle goes big in EMEA
International expansion for NetSuite was at times surprisingly cautious. They were content to establish channel partners in countries before committing to major investment. Last year they expanded the UK office and opened the first office in Amsterdam after they opened the EU data centre there.
With the deeper pockets of Oracle they are now making major investments in new regions. This is possibly higher risk but they now have the ability to allow a delayed return on the investment. This gives NetSuite the ability to expand rapidly and compete effectively against legacy solutions that already have presence in those markets.
NetSuite had already flagged that they would soon introduce a presence in the Nordics. With Oracle's backing they are opening a full office in Stockholm to support the extensive partner network already in place. The office will include staff for sales, support, services as well as marketing.
There is expansion at the existing EU offices as well. In Amsterdam they are increasing the teams there significantly, recruiting sales, support, services and marketing functions. In the UK they are looking to double the number of staff. Recruitment for these staff started at the beginning of January. Expect to hear more about NetSuite soon.
Not just EMEA
There are similar expansions underway in both the US and Asia. The globalisation of the NetSuite OneWorld product means that it is can start competing in several local markets already. There is likely to be similar announcements about new offices in other regions soon. This is also just a first phase according to Turner. Once the expansion is complete one suspects further announcements will follow for other countries.
Major development push
The expectation of Oracle's investment was in development and they did not disappoint. Evan Goldberg, CTO at Oracle NetSuite has more resources to push forward development in several areas. One of the key pushes will be in the localisations for the new markets that they are targeting. The Benelux localisations are complete, but there is work to do for the Nordics domestic markets.
Turner revealed that within 12 months they expect to have localisation complete. At that point the solution will stand on an equal footing against local products. This localisation will remove one of the few differentiating features of those products. Brno, in the Czech Republic, when NetSuite has a large and probably growing development team is the most likely place for this work to be done. At the event, Turner could not confirm this.
Oracle software integration
A second area for development to focus on is a push to integrate with Oracle Cloud software. Turner is excited by the prospect of integrating with Oracle Marketing Cloud. He saw it as a clear advantage to NetSuite, and also for the internal function one suspects. NetSuite is now run as a separate Global Business Unit and hasn't been integrated into Oracle.
Another focus might be HCM. Last year Lyft purchased Oracle HCM and they are also a NetSuite customer. It seems likely that Lyft will look to integrate the two solutions for their own benefit. HCM was never fully developed by NetSuite. Its initial customer base rarely required anything beyond simple recording and payroll according to Turner. Previously NetSuite would push those requiring a fuller HCM solution to partners like Ultimate Software. This may change in the future and if the integration work is completed it will significantly strengthen NetSuite's offering.
The third part of the development investment is aimed at delivering more micro-verticals. Last year NetSuite delivered fashion apparel, media advertising, and most recently college bookshops. 2017 is likely to see far more. Turner revealed that that is likely to include several retail verticals. Another micro-vertical being added is contract manufacturing. More announcements will undoubtedly follow on this either at SuiteWorld at the end of April or the Retail Business Technology Expo (RBTE) in London at the beginning of May.
Channel not forgotten
The growth in NetSuite staff does not mean that they will now sell direct. The channel is still vitally important according to Turner and will see more investment. The last few months have been tricky with Oracle imposing a quiet period. This promoted some nervousness among some partners and one or two were rumoured to have left NetSuite, enticed by other ERP vendors. NetSuite will now look to reverse that trickle away into an in-bound flow as they accelerate their growth faster than many other companies can afford.
Conclusion
Turner says in his blog: "This is the just the beginning of our exciting investment and expansion in the region. In addition to these specific organisational and product expansions, we will continue to support and grow our already highly successful partner channel, which helps us to reach and deliver to customers right across EMEA."
Customers will be pleased that the culture at NetSuite will probably be retained. Goldberg is still CTO and McGeever is a NetSuite man. In fact, it seems the pay back Oracle is looking for is how to better approach the SME market. Oracle might just find that this is the most important cloud acquisition it has done to date.
---
Correction :
NetSuite issued a statement in response to the above corrected text "we have not lost any partners in EMEA to competitors – the channel grew revenue strongly last year and is continuing to grow."