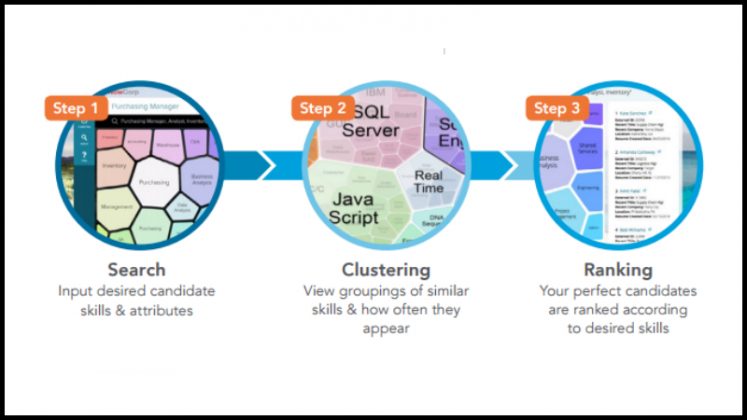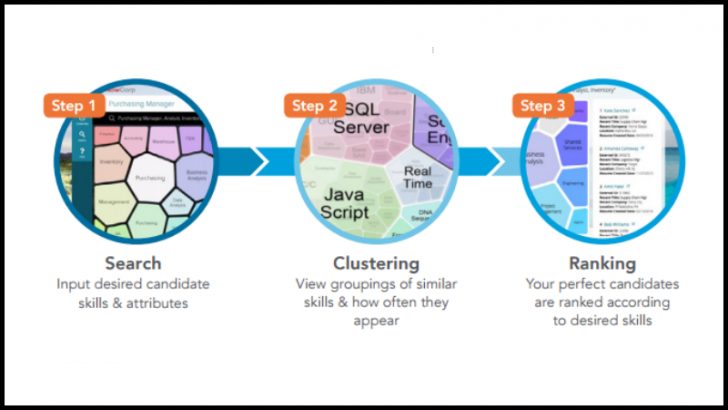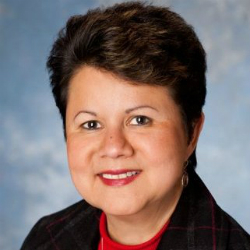 ADP has announced the ADP Search and visualisation tool for recruiters. It's aim is to decrease the time it takes for recruiters to sift through CV's and help eliminate unconscious bias. The tool could significantly improve the life of recruiters. Rita Mitjans, Chief Diversity & Corporate Social Responsibility Officer at ADP also posted a blog about the new release.
The Entelo recruiting trends report (registration required) revealed that recruiters spends an average of 8.8 minutes of time "reviewing an applicant's resume before moving that candidate forward in the next stage of the interview process." For recruiters sifting through tens of CV's this takes significant time. To use ADP Search and Visualisation a company has to already have ADP Recruiting Management.
Work it harder
The new tool works by allowing recruiters to input key search words in CV's. They can search for both soft and hard skills. There is also some logic embedded into the software so that a recruiter is able to enter "and" or "or" operands. This allows recruiters to use common alternative words to skills.
This is a first version of the software and ADP could have enhanced this by introducing a level of intelligence themselves. If they collect the searches used by users then this might be in a later edition.
Where the software is innovative is in what it calls clustering. This displays the results of searches visually, similar to a tag cloud. It highlights the search terms as the key words but also searches for other terms that are common across the resumes. This should help to develop search criteria for later searches to cut down search time even more.
Users are then able to see a ranking of applicants based on the frequency of keywords. With the resume stored online, recruiters can quickly review the relevant CV and tag it against the next stage of the selection process.
Make it better
Besides the patent pending search and clustering tool the new tool delivers other benefits. As recruiters do not scan CV's themselves initially, ADP claim unconscious bias is eliminated. As recruiters still review CV's as part of the process this seems a bit of a stretch but it should certainly reduce unconscious bias significantly.
Do it faster
While ADP has not published any reductions in the recruiting time, for recruiters who need to wade through piles of CV's it should speed up the process.
Make it stronger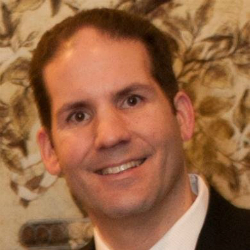 The ultimate aim is to improve the talent recruited into a firm. Removing unconscious bias helps to achieve that. An additional benefit of the visualisation feature is that recruiters can identify similar terms missed during a traditional scan. This is critical in multinational companies where the words used for certain skills might vary, either in spelling or in the words themselves.
Don Weinstein, chief strategy officer, ADP commented: "Diverse thinking can come from diverse employees. In today's highly-competitive environment, hiring top talent is key to ensuring companies are able to keep up. It's important to have a workforce made up of individuals with different backgrounds and ways of thinking to generate fresh ideas. Visual Search from ADP arms organizations with technology to hire the best employees available to them by removing unconscious bias from the vetting of potential candidates."
Conclusion
Search and Visualisation is a welcome addition to the ADP Marketplace for companies. Pricing is available on request, but the FAQ's reveal that this is $10,000 per year for unlimited users. The tool only searches CV's inside the company and is not yet integrated with SourcePoint. There is, for example, no indication whether search criteria is saveable for use in the future. The ideal would be to have template searches that recruiters can re-use. This would be a useful feature in organisations where similar roles are recruited repeatedly. The organisation might also want to include cultural tags that help differentiate candidates.
ADP are not the only company working on eliminating unconscious bias. Competitor SAP is introducing machine learning its SAP SuccessFactors to help their customers. This is the element missing from the ADP and there is scope for development of the tool.