UPDATED : Following contact with Infor, this article was updated
Infor has announced the latest version of Infor CloudSuite Industrial (CSI) formerly known as SyteLine. Despite its minor increment, version 9.01 has a range of new features and updates. That it comes more than a year after version 9.0 was released is surprising. It is also substantially later than originally planned back in 2013, when it was due for launch in fall 2014. For its many manufacturing and distribution customers the new version is welcomed and many will look to see what the new features are.
CSI has gone through several name changes and subsequent version reschedulling over the last few years. Mark Humphlett, Sr. Director Industry and Solution Strategy, Infor commented: "SyteLine V9.00.00 came out on time Oct 2013. We then released V9.00.10 in April 2014. It was renamed the product CloudSuite Industrial with the release of the industry CloudSuite with V9.00.20 in Jan 2015. This was followed by V9.00.30 – Feb 2016 and  V9.01.00 – Dec 2016. This latest version, v9.01.00 was pretty significant in what all we did for cloud adoption and incorporation of the entire Xi platform included in both cloud and on-premise deployments for customers."
Next generation or incremental improvements
While it is some time since the last version of CSI was released, Infor was not been idle. Some of the promised updates such as the micro vertical industry packs are already available.
The micro vertical industry packs provide tailored solutions for specific industries including automotive, printing and packaging and process industries. Infor also launched implementation packs. These implementation packs help companies rapidly deploy the solution with pre-defined templates for specific verticals.
Infor promises developments in finance, HR and Manufacturing. There is also support for, and integration with, the latest Infor Xi platform tools. These include Infor ION, Infor Ming.le, Infor BI, Infor Document Management (IDM), and the latest development framework, Infor Mongoose. It is the latter that is probably the most welcomed for CSI users. The application development framework lets companies develop mobile ready applications rapidly. The framework stores applications as metadata and therefore future upgrades can be installed without the need to retrofit and re-customise development.
Role based update
The integration of Infor Ming.le is accelerated with defined role based homepage for users already available. These allow employees working in roles such as a buyer, controller, customer service agent, executive, production planner a personalised experience. The homepage delivers the reports and the relevant system access is instantly available. These are improvable with the addition of unique widgets for each role or individual. Additionally, users can then personalise their homepage to increase their efficiency during the working day. There are also improvements to reporting that are viewable through the personalized home pages.
Reporting
Infor has released a webinar that talks users through the new reporting functionality available in CSI v9.01. This includes new data view and form reporting features. There are improvements to the machine utilisation reporting and tracking. Gantt chart scheduling is improved, providing advanced planning and scheduling. Users can rapidly access schedules and select drag and drop validations. There are also improvements to reporting on material transactions. Additional finance teams will welcome the enhancements that enable the filtering of posted general ledger transactions. It is also now possible to create reports based on unique document numbers.
Improved Globalisation
Most ERP solutions support multi-currency. Infor has taken this a step further by supporting multi-currency for both supplier and customers. This allows customers to order from around the world in their currency of choice, from a single business entity. Additionally, suppliers can request the currency for their invoices. This gives companies the flexibility to determine where the exchange rate risks will lie. This is a major benefit to smaller firms that cannot afford to cover the currency exchange risks.
Manufacturing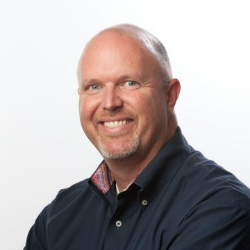 There is little information available on what the manufacturing improvements are. An advanced "Pick, Pack and Ship" capability is mentioned, as well as some industry specific enhancements. Mark Humphlett, Sr. Director Industry and Solution Strategy, Infor commented: "Manufacturers need solutions that can simplify complex supply chains and help them to deliver on time, every time, in order to get products to market faster and deliver on customer commitments. With Infor, organizations can personalize and extend their ERP system to meet their unique requirements, and easily deal with daily disruptions from employees, equipment, and suppliers because manufacturing best practices and process flows are embedded within the application."
Conclusion
It is difficult to determine how much of CSI was improved with this upgrade. Infor do not make release notes readily available which is disappointing. In comparison, the recent SAP release to SAP S4/HANA had a document over 200 pages in length. Infor also need to start announcing how quickly their AWS cloud deployment will upgrade to the latest version. Announcing upgrades but not indicating when cloud based customers will receive it is acting like a legacy vendor. While CSI is available both on-premises and in the cloud they need to start acting like a cloud vendor and have the capability of upgrading their cloud based software quickly. This should also convince more customers to migrate to their cloud solution if they do so.
Humphlett revealed that customers are able to upgrade to 9.01 immediately on launch of the new version. Infor do not impose upgrades upon customers but work with them, carrying out a staged approach. They checking that any modifications they have made still work in a test environment before migrating them to the environment for the new release. 
In terms of its update schedule Infor are also behind most of its competitors in terms of frequency of updates. Most have at least two updates a year. Some even more frequently, though these are not always major releases like this one.