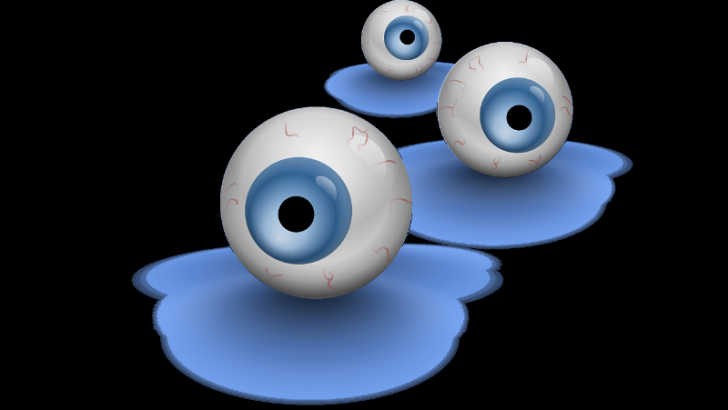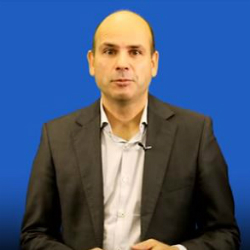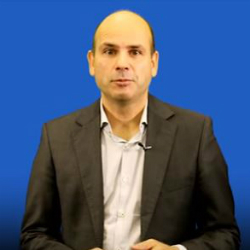 SAP has announced the release of SAP S/4HANA 1610 on-premises solution. This is the third major release by SAP and follows on from 1511 that was released last year. Rudolf Hois, Vice President of SAP S/4HANA said in the supporting video: "This key release brings significant simplifications across all lines of business."
The video is around ten minutes long and flies through some of the highlights from the release. Hois talks about integrated, intelligent and immediate as the building blocks for an ERP solution that can become the digital core of a company
Integrated, Intelligent and Immediate
Hois sees SAP S/4HANA delivering integration between companies and their supply chain. This includes both suppliers, but also customers of the customer. This effectively extends the business network of the corporate outside itself. He sees SAP S/4HANA as intelligent, delivering insights on the mass of data that is stored in HANA using embedded analytics and pattern recognition. Finally the solution provides immediate results as it operates in real-time. This allows users, as Hois says to: "Focus on making today's decisions rather than correcting yesterday's problems."
Improving the user experience
SAP has used SAP Fiori as the primary interface across the ERP solution create a uniform feel. There is the more traditional SAP UX (User eXperience) under the hood for those that want it. By having both it allows users to quickly access the areas they want from using the Fiori look and feel.
This is not a minor update and many areas of the product have seen improvements. The press release concentrates on improvements to the supply chain functionality. There are also improvements in finance and vertical solutions as well as better internationalisation on release compared to 1511. The documentation detailing the improvements itself is more than 460 pages long.
Supply chain improvements
For supply chain professionals the improvements include the embedding of extended warehouse management into the core application. It is still available as a stand alone solution but this is part of the simplification roadmap that Hois alludes to in his video. Using Fiori inventory management is also simplified through the use of an improved graphical user interface.
There are also improvements to  product portfolio management. Arnab Mukherjee, manager of enterprise applications, Varian Medical Systems is keen to implement these. Mukherjee said: "We participated in the guided beta for the SAP S/4HANA 1610 release, completing the upgrade from SAP Business Suite powered by SAP HANA ECC EHP 8 to 1610 in 10 working days.
"We are looking forward to fully deploying SAP S/4HANA 1610 in 2017 as the solution now includes key components such as extended warehouse management and product portfolio management. The simplified data model and corresponding IT landscape are an exciting continuation of innovations such as universal journal, which helps eliminate reconciliation between financial accounting and controlling that first attracted us to SAP S/4HANA."
Finance improvements
The new functionality in finance supports transfer pricing for multinational group reporting. This includes three parallel evaluation methods: legal, group and profit center valuation. There is also support for soft close and prediction. System accountants will need to carefully read through the documentation as the caveats are longer in detail than the improvements. This release also has increased support for lease accounting standards for IASN and IFRS.
Embedded Software
As more and more companies look to embed software in their products SAP has extended its support to manage embedded software. This functionality includes the ability to add constraints within hardware for different software versions. There is also a feature that validates compatibility of software within a product structure. This is important for companies looking to use embedded software and where they make frequent component changes within the bill of materials.
Understanding and tracking which hardware elements are supported by software embedded within another component is critical. It can also save considerable testing and refit time.
Vertical industries not forgotten
SAP has delivered improvements for several vertical industries. This includes the oil and gas with feature improvement to hydrocarbon product management for China. There is also a new inventory cockpit. This is a future replacement for the current Stock Projection Worksheet feature in Trader's and Scheduler's Workbench. Customers can look to implement and modify it as they need.
For retail there are changes to the merchandise management functionality. This introduces an end-to-end solution which supports companies across the entire retail value chain. For companies already using the SAP solution there is a defined upgrade path included in the documentation. It is not known how easy this will be for those looking to upgrade.
There are also enhancements to the public sector solution. Finally utilities has a series of enhancements that affect several countries.
Conclusion
This is a major release by SAP. Looking through the release notes, many of the improvements are minor tweaks rather than major updates. Given that this is an annual update this is not surprising. However companies looking to upgrade will need to consider the impact on upgrading carefully. With each new major release of on-premises software companies are beginning to consider migrating to a cloud solution. The question is whether this will be simpler than upgrading existing on-premises software.
What is clear is that SAP are constantly developing, improving and modernising their ERP solution. They are taking advantage of new innovations their customers can benefit from. The improvements to embedded software management is one example of this. Simplification of the product, in terms of bringing everything into the core, is also making progress.