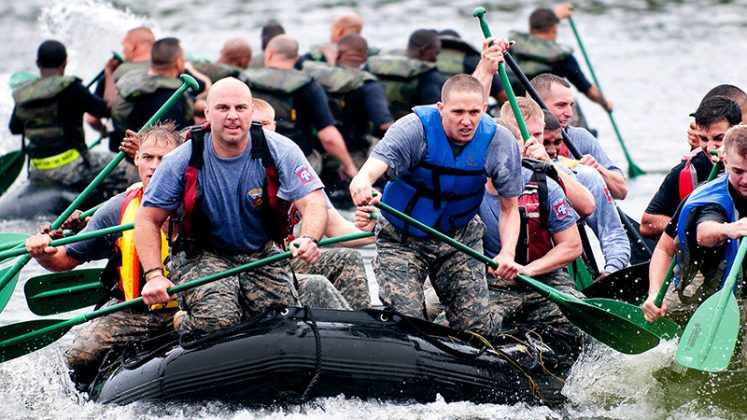 Enterprise collaboration and development tools vendor Atlassian has acquired Trello for $425 million. As well as adding Trello's highly successful collaboration software to its product portfolio, Atlassian gains 19 million new users and a much simpler user interface than it currently provides with its own Jira product. This is more than just a software  acquisition. It will substantially strengthen Atlassian's position in the team collaboration market. This is a market where Atlassian is fast becoming the dominant player.
Trello is growing customers faster than Atlassian. In the last year alone, Trello has almost doubled its active user base. Depending on overlap between customers, this gives Atlassian around 120 million active users across Jira and Trello. It will be interesting to see if the growth rate of new users across both companies can be continued.
Mike Cannon-Brookes, Atlassian's co-Founder and co-CEO said: "Atlassian knows more about how teams work than any company on the planet, which is why our collaboration suite powers teams of all shapes and sizes, from bleeding-edge start-ups to the Fortune 50. There is no silver bullet for teamwork. Teams have diverse ways of working and require a broad set of tools that adapt to their specific needs.
"Trello has built an incredibly sticky and useful product for organizing nearly any type of information simply and quickly. The addition of Trello will be a great complement to our existing portfolio of team collaboration software as we look to reach the 1 billion knowledge workers globally."
Trello brings a new look to Jira
One of the first challenges for Atlassian will be integration. There is already integration between Trello and HipChat. As part of this deal Atlassian has announced that it will be extend this with three new integrations with Bitbucket, Confluence and Jira Software. This will benefit customers from both companies. While Trello customers get access to a wider set of tools, Atlassian users will get a much easier to use tool with a friendlier interface.
That raises an interesting question. Is the plan to merge Jira and Trello? It would certainly make sense. Jira users will gain from a new UI. Trello customers will get a tool that is a true Agile Project Management product. However, that merger of the products may not happen straight away.
At the moment the two tools do not overlap as much as one expects. While Jira has a growing developer and project management following, Trello is more enterprise focused. It is well used in non traditional project management spaces such as legal, finance and HR. The growth of enterprise modernisation projects may play into Atlassian's hands.
Companies are looking to increase the automation and integration of their systems with suppliers and key customers. This means a lot of system integration and alignment before automation can take place. Where the development teams use Jira and the business teams use Trello, integration between the products should improve project management of enterprise modernisation projects.
In the short term Atlassian may also look to take advantage of the UI skills that Trello has. It would allow them to update all their existing products with a new look and feel. It may also create a specialist UI team in the same vein as Infor's Hook and Loop agency. This would open up a new market for it, especially as it grows its enterprise software business.
How will this be paid for?
According to the details in the press release, Atlassian will pay $360 million. The remaining $65 million will comprise of Atlassian restricted shares, restricted share units and options to acquire Atlassian shares. This is an interesting approach and one that seems to look to lock in key players inside Trello to the new company. There is always the risk with an acquisition that key talent will leave. The use of restricted shares means that some people will be tied to Atlassian and the long term fortunes of the company.
Conclusion
This is a smart move by Atlassian. It removes a serious competitor to its Jira product and at the same time gives it new users and new technology. One of its first tasks will be reassuring both user bases that this is in their interest. The new integrations it has announced should do that in the short term at least. In the long term, it now has the in-house skills to offer UI help to enterprise developer teams deliver compelling mobile apps. This opens up a potential new market for Atlassian and should help it show that the sum of Atlassian and Trello is greater than its parts.