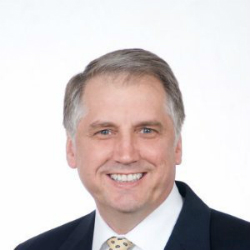 Indian ERP firm Ramco has announced that it has won a major deal in the US logistics market with G&D Integrated. This follows its success in the North American aerospace market. G&D integrated, a logistics firm with more than 20 warehouse locations based in Morton has selected a comprehensive Logistics ERP suite from Ramco. They will implement Finance & Accounting, Customer Management, Supply Chain Management, and Warehouse Management over the next few months.
Les Nelson, CFO, G&D Integrated commented: "We were looking for an integrated technology solution that upgrades and improves our internal IT systems while also providing better access to data for our customers, so that our customers see the same real time data as we do. After spending considerable time looking at potential solutions, we chose Ramco ERP for Logistics because it provides a comprehensive suite on a unified technology platform with ample innovation and a simplified user experience. With Ramco, we will have a sound technology backbone to support our aggressive growth plans."
SAP to go?
G&D Integrated currently use SAP and MACH1. It seems likely that the on-premises SAP solution is the one that Ramco will replace. Nelson feels that the Ramco solution will offer significant business benefits. Additionally, it is likely that the cost of the solution was also a key factor in the decision. This won't be a simple project. G&D has an integrated technology stack that includes its Envision technology. This enables G&D Integrated to connect warehouse and supply chain systems, devices and tools with customer software. Integrations already include SAP, Baan (Infor) and Epicor. It seems likely that Ramco will be added to that list. This in itself will open up new opportunities for Ramco in the US.
Is G&D Integrated a US beachhead
Another reason for the change is that Ramco is a cloud-based solution. This will help to fuel the growth of G&D Integrated across North America. The ability to open warehouses and bring technology quickly live to support new sites helps distribution companies grow. The leases on the warehouses can be short term. This allows the creation of seasonal locations to help reduce costs and improve efficiency of the organisation.
Virender Aggarwal, CEO, Ramco Systems, commented: "After winning the trust of logistics and 3PL companies in Australia, Asia and Middle East; we are excited to enter the U.S. logistics market with our G&D Integrated win. Our strategic focus to invest in carving a niche offering to address the logistics segment with a Cognitive ERP has been well received in the market. The comprehensiveness of the solution with built-in Finance and HR modules along with logistics specific features of Command Centre, HUB, and optimization engine for scheduling has helped in developing a unique value proposition in the market. We are confident that this win will further propel our growth both in logistics as a segment and the U.S. as a market."
Conclusion
Ramco has been successful across the rest of the world. With this announcement it is laying down a challenge to its competitors in North America. The success of this project is critical to Ramco's ambitions to expand in the US. The knowledge gained in creating the required integrations will help the Ramco implementation team gain necessary expertise. This will help in future implementations of the Ramco Cloud logistics ERP solution.