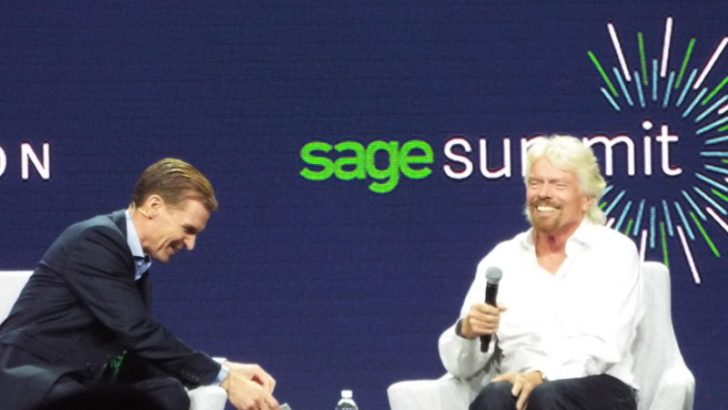 Sage said in an announcement this morning that there would be no single Sage Summit in 2017 but a series of massive roadshows. It begins with a two day event in Paris on 28th-29th November 2016.  Held at the Conference Centre Marriott Rive Gauche the first day is dedicated to partners, accountants and bookkeepers the second to customers. Counting Paris there are nine Sage Summits over the next year. The list is as follows:
France Paris, Nov. 28-29, 2016
Australia Melbourne  March 2-3, 2017
Germany Berlin, March 7-8, 2017
South Africa Johannesburg, March 7-9, 2017
Singapore Singapore, March 22-23, 2017
UK London, April 5-6, 2017
US Atlanta, May 9-11, 2017
Canada Toronto, July 2017
Spain Barcelona, Spring 2017
Benefits of a roadshow?
Sage Summit in Chicago was a success with 15,000 attendees so why are Sage looking to split up an event that was so successful? There are probably two key reasons. The first is that it will enable Sage to get closer to their smaller customers. Travel to a single major summit, wherever it is held, is beyond the reach of most small companies. However pricing a major city in several countries across the globe enables it to have a far greater rich.
Sage expect each event to have up to 4-5,000 attendees with London having the having the largest number of attendees. In total this means that the Sage Summit should reach more than double the number than it did last year.  This is important for Sage as it looks to spread the word about its cloud credentials in what has become a fiercely competitive market.
The second reason is undoubtedly cost. At Sage Summit Chicago  the company flew in large numbers of people from around the world from all its offices. This will not have been cheap. It seems likely that each country will supply the majority of staff to support the event and there will be fewer staff needing to travel from the UK to the events. Interestingly the event in South Africa is a three day event, perhaps a reflection of how successful that operation is currently. The only other three day event is the US.  London is only a two day event but this may be more to the point that few people in the UK look to stay overnight in London and would prefer a single day event. In the US the travel and accommodation is cheaper and multiday events expected.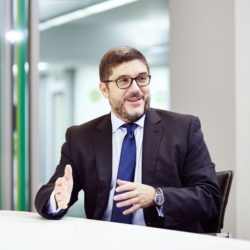 What to expect
Each event is likely to follow the same format. It is unlikely that every event will have the same calibre of keynote speakers as Chicago which saw Richard Branson, Gwyneth Paltrow and Ashton Kutcher as keynote speakers. In Paris Gary Anssens the founder of Alltricks.com and Gilles Babinet, entrepreneur and EU Commission digital champion headline the bill. The rest of the events will be partners sessions on the first day with business talks, product and technology sessions on the second day.
Santiago Solanas, Chief Marketing Officer at Sage said: "By taking the magic of Sage Summit to business builders around the world, we are giving customers and partners all over the world the opportunity to benefit from the ideas, inspiration and insight that it provides." For some this will mean less outlay on time and cost and a greater chance of attending. Others have already made their decision, Jeremy Corner, Managing Director, Blue Eyed Sun said: "I love attending Sage Summit. It's packed with inspirational speakers, informative talks, new ideas, new technologies and amazing networking opportunities. Every time I visit Sage Summit I learn something new that enhances my business. I can't wait to return next year. Don't miss it!".
Sage Foundation a common theme
When Stephen Kelly spoke with Enterprise Times earlier this year his proudest moment involved the Sage Foundation. The Sage Summit tour will give partners and customers a chance to share in that. At each event the Sage Foundation will work with the business community. The Sage Foundation $1 Million Challenge will give delegates the opportunity to engage with and support local Sage Foundation charities. The inference is that attendees can volunteer at the event, whether this will be hands on during the conference or afterwards is unclear. However at a day long event it is unlikely that people will find the time to do anything substantial at the event.
Conclusion
This is a decision that will go down well in many countries. Customers can look to benefit from the chance to learn from the Sage experts. Sage Summit was not an cheap trip and in some ways it meant that Sage made the event to US centric. With events across the globe they are giving the opportunity to far more people to attend. The Sage Summit site is the best source for updated information about each event. Tt will be interesting to see how large each one is and who the speakers are.