SAP announced that it was awarded the worldwide Economic Dividends for Gender Equality (EDGE) certificate. It is the first multinational technology company to receive the certification. The EDGE certificate was first awarded to SAP in the United States operation in March 2016. Since then twelve additional countries have been audited and deemed to reach the standard required. Those thirteen countries employ over 80% of the SAP workforce. This is the line that SAP had to cross in order to obtain the global standard. The countries now certified are: Australia, Brazil, Canada, China, the Czech Republic, France, Germany, India, Ireland, Japan, Singapore and the United Kingdom.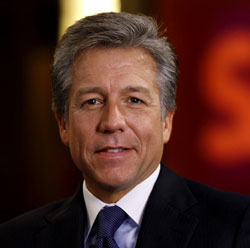 This is not the first announcement recently made by SAP on discrimination. SAP SuccessFactors recently announced that they would be including some functionality that will help customers reduce gender bias in their workplace. The intention is to instill functionality in the product that flags discrimination across different types of discrimination. The initial functionality concerns identifying gender bias in job postings. SAP has got its own house in order even before its software is ready to help itself or its customers even further.
This is an impressive start for SAP. Bill McDermott, CEO of SAP commented: "SAP must be at the forefront to take businesses beyond bias. This global certification marks a major milestone in our ongoing efforts to eliminate bias in the workplace. We are very proud of our investments in technologies and programs to drive inclusion. This certification is another step in our leadership on this critical issue, all geared toward helping the world run better and improving people's lives."
Gender discrimination is the most common and easiest to reduce across organisations. Enterprise Times recently spoke to Dr Gabriela Burlacu, Human Capital Management Researcher at SAP SuccessFactors about the latest updates. She pointed out that the SAP approach is about promoting the best talent regardless of gender (or any other factor). Companies alone cannot solve the discrimination issues in society. Many of the issues are systemic within different cultures. What SAP appear to be doing is ensuring that their best talent is identified and promoted on ability, eliminating gender and "networks" from the corporation. Companies are only able to affect their own ecosystem although there may be a wider beneficial impact in the long term.
This view is somewhat at odds with the quota that SAP has set itself. SAP is committed to having 25% of its leadership positions filled by women before the end of 2017. They have almost reached that target, by Q2 2016 the number was 24.1%. This is against 32.5% of all employees being women. It is that latter statistic that in some ways is interesting. The inference is that a figure of 25% is easily reachable as there is no reason to suggest that talent is not equal across the gender dive. It does mean however that the ultimate goals should be within one or two standard deviations of 32%.
It's a work in progress.
Achieving certification is not something that is a one off. The certification only lasts for two years. In fact according to the EDGE website we found, when researching this piece, two companies have expired certifications. CERT NV in Poland and Deloitte in Switzerland. SAP is registered as having the Assess certification level, the lowest of three. It is clearly working towards the higher level certifications, EDGE Move and EDGE Lead. To help achieve this, it recently carried out an analysis of pay parity between genders in the United States. SAP addressed all the discrepancies that they found.
Stefan Ries, chief human resources officer, SAP commented: "Gender equality is not a corporate social responsibility initiative or simply a cultural benefit.  It's a strategic differentiator, a source of innovation and revenue driver for our company. We are proud of the recognition we've achieved, but we remain committed to creating a culture where employees of all backgrounds can thrive. We want to be the role model in the technology industry for providing opportunities for women, as well as for all underrepresented groups, and we hope that others in our market will follow our lead."
While Ries sees this as a differentiator there are many other technology companies working on diversity programs, especially gender diversity. Whether there is a value in obtaining certification is difficult to say. What is clear is that companies that achieve this have a benchmark that they have measured themselves against. It is often easy to lay down a discrimination policy but a lot harder to confirm that the whole company actually conforms to it.
Conclusion
For EDGE themselves this is another noteworthy name that joins a growing list. There are over 100 companies across 40 countries in 22 industries that have achieved certification. Some of them are major internationals, such as Zurich insurance and Elsevier. Others are household names such as Stella McCartney and L'Oreal. Aniela Unguresan, cofounder, EDGE Certified Foundation commented "The technology industry is home to the world's innovators, which is why diversity is of special importance. While the tech community overall has historically received low scores on gender equality, SAP is leading its peers worldwide through not only its strong public commitment but the impactful programs and efforts taking place on the ground every day. Through this global EDGE Certification, SAP continues to set the standard for gender equality in technology. We applaud their efforts to promote a workforce that facilitates a culture of diversity, inclusion and equality."
Whether this announcement will prompt others to join the certification process is unknown. However what SAP are doing is ensuring that they follow their own best practice. This gives them a level of authority and authenticity when they sell their Successfactors that is a differentiator. What is clear to SAP and others is that this is something that needs working at constantly. It is not about ticking boxes but about changing the culture in your organisation to eliminate discrimination.