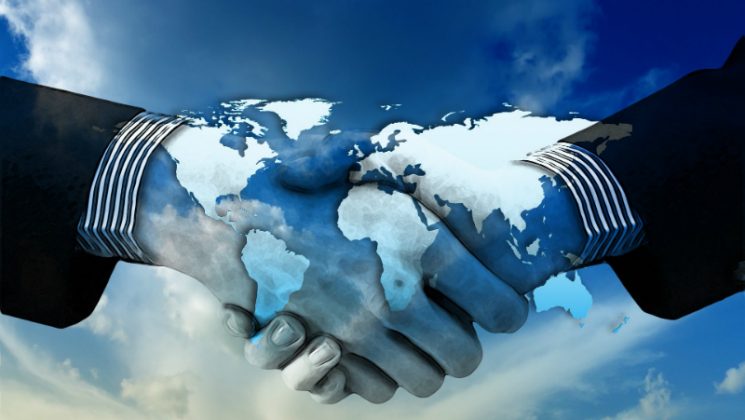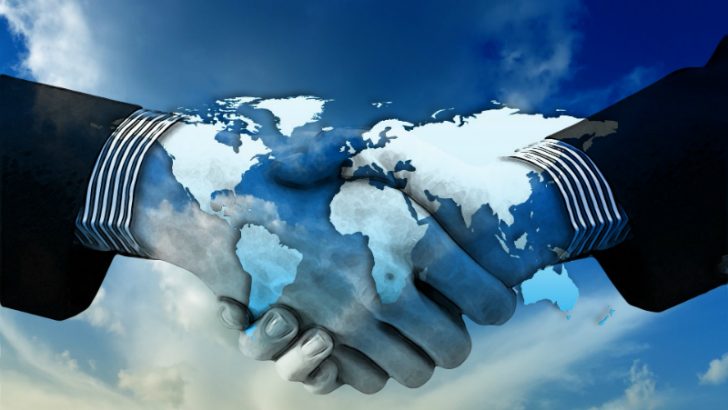 Infor Customer Experience Suite has had two new products added to its portfolio this week. The first is Configure Price Quote (CPQ) Enterprise Quoting. This automates and enhances the process by which both manufacturing companies and their distributors can process orders. The second is  Infor Contract Lifecycle Management (CLM). This automates the process for creating contracts in a simple way.
Will CPQ increase sales, reduce costs and differentiate your brand.
This is the commitment that Infor makes for both CPQ and CLM. It is a claim that is hard to substantiate directly, but implementing the solution will probably improve existing processes. One will need to consider the total cost implementing and configuring the solution. While the demonstration video is impressive for CPQ, there is no detail about how much effort it takes to set up. CPQ is now generally available for customers.
Infor CPQ delivers a simple front end that has clearly been through the Hook&Loop design. Watching the system being used, it is clear that only a minimum of clicks or key presses are required to complete a quotation.
Having watched the system being used, it is clear that with only a minimum of clicks or key presses, a quotation is completed.
The system delivers the ability to both internal sales teams and those within distributors. It is possible to integrate it into the Infor manufacturing system . This allows complex quotations, with upsell and cross sell options to be included within an initial quote. For complex configuration, the system will walk the salesperson through permitted options. This means that they will only be able to sell what the manufacturer is able to deliver.
A Triumph of software engineering
The system can display both 2D and 3D product images which are automatically generated. The quotations are generated with all the appropriate documentation. This can save considerable time by salespeople as they seek harder to find sales documentation. Throughout the whole process the solution delivers relevant choices in a simple user interface.  Jason Rushforth, vice president and general manager, Infor Customer Experience Suite commented: "Manufacturers and distributors of complex products have a million moving parts to manage, and need one vision from order to delivery that manufacturers, dealers and end customers can all rely on. With Infor CPQ Enterprise Quoting, customers gain a single point of control for sharing product, customer, and order information with all of their back-end business systems and partners, and as a result, are able to create customer-facing experiences that improve brand loyalty and increase sales."
For sales teams in complex manufacturing environments the ability to select and generate quotations quickly is likely to save costs. Increasing sales by delivering relevant options to the customer at an appropriate time may also increase costs. For channel partners this might also differentiate them from the competition, especially in higher volume but specialised environments. It seems likely that Triumph Motorcycles will be implementing this solution across their channel as they roll out their major Infor program. They confirmed that they would be using the CRM solution and the ability to customise bikes within their channel was spoken about. What is interesting is that the development for Triumph appears to be ready for general release and available to all clients. The demonstration was for customised doors rather than motorcycles but it is not too big a leap to see them taking advantage of this new product.
Contract Lifecycle Management made easy
The CLM solution is also generally available now. Users are able to manage the entire life cycle of contracts from creation to obsolescence. Central to that management is the contract dashboard. Users are able to view each contract under their control and see what their current status is. Those status flags include such things as draft, out for signature, signed, expired and abandoned.
What is clever about the software is how it allows the authorised user to build a customised and personalised contract with all the approvals required in a single workflow. For each new contract, the user is walked through a workflow. They are able to enter all relevant customer details, selecting signatories from CRM contacts. Quotations can be raised and then migrated into the contract. It isn't clear whether this integrates with the CPQ solution. Once the salesperson has completed the initial contract it then moves through several stages of approval.
Intelligent workflow
The workflow will vary who needs to approve each contract. For example: the contract is passed to legal if customised legal clauses are used. The first step of approval is for a manager. They get to view details of the contract such as margin, that the salesperson is not privy too. This allows both them and the finance team to approve or deny contract details without having to wade through the documentation. Approvers are also alerted to variances within contracts that fall out the normal range, such as payment terms or custom prices. Approval can be given within certain limits, but if they need higher approval, the workflow will then add the appropriate individual to the approval process.
Once approved, the system generates the personalised contract, inserting the different variables such as payment terms at the appropriate point. The document can be created in PDF or DOX format. This is useful as it means that contracts no longer need addendums for modified clauses. Once created, the document passes through either a manual or electronic workflow. Infor have integrated the solution with DocuSign. This allows the salesperson to send the document for customer e-signatures automatically, cutting down on delays immensely. This alone shortens the sales cycle by days and in some organisations could see even larger improvements. As Eric Bender, Product Director at Infor commented "We can highly customise and personalise each contract to our customers."
Delivering on the promise
Contract details are now metadata, stored separately from the contract document. This means that management can have a better oversight on trends in their market. It is possible to produce reports that show falling margins, or an increase in customised legal clauses. This use of analytics allows quicker business decisions making. Jason Rushforth, vice president and group manager, Infor Customer Experience commented "Contractual negotiations play a critical role during the sales process and by removing the friction that's inherent to this process and adding clarity to commercial terms and conditions, users can accelerate the sales process and maintain healthy, long-term relationships with customers.
"Infor has fundamentally re-thought how contracts are created, stored, and managed to help address the challenges we've learned about from our customers. With Infor CLM, organisations can deliver on contract obligations as promised, optimize deal value, have more insight into the negotiation process and act more proactively."
Conclusion
In making both of these solutions available, Infor has delivered a significant enhancement to its Customer Experience suite. CRM competitors such as Salesforce may feel that they have a superior CRM product and Infor are catching up. What this does mean is that the total Cloud ERP solution, that Infor are now able to offer, is more comprehensive. Infor can integrate HRM, Manufacturing, Finance as well as CRM and deliver a solution from a single vendor. CEO Charles Phillips recently stated that by February all vertical solutions would be available on Infor Cloudsuite. Infor is not just migrating its own premise solutions to cloud though, it is also enhancing what it has.