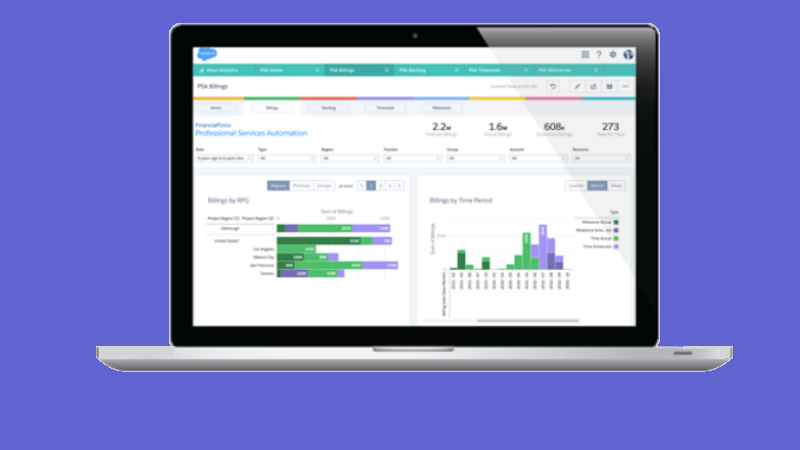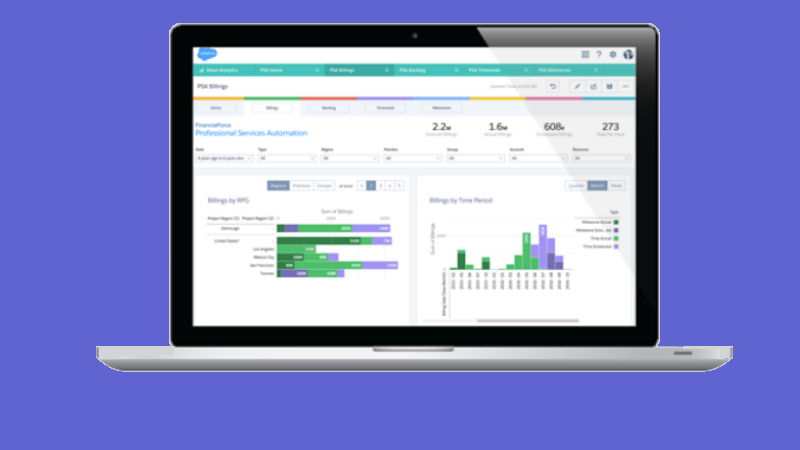 FinancialForce has announced the availability of a Salesforce Wave app to complement its Professional Services Automation (PSA) ERP solution. The announcement about FinancialForce Wave for PSA comes a year after their first two Wave apps for Supply chain and Accounting. The PSA app helps deliver meaningful insights for PSO leaders at any level.
Salesforce Wave was first announced at Dreamforce 14 with the first apps appearing on the marketplace last year. Wave allows users to visualise both structured and unstructured data using personalised dashboards. FinancialForce has created an app that allows the PSO a multidimensional graphical view of their business. Users can create personalised dashboards including views of data such as dimensions by project, customer, region, practices and groups.
When running multiple projects it is possible to view backlogs across the portfolio. Users can then immediately allocate or redistribute resources to maximise revenue. These views use real-time data so that decisions can be made quickly and with the latest information to hand. Professionals at every level of the business can limit the views to their area of responsibility and can flag up any concerning trends.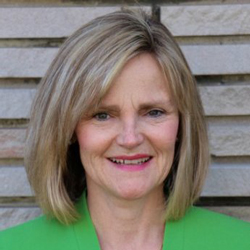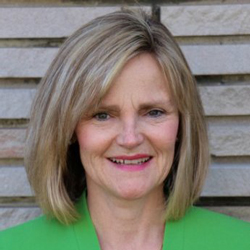 The app also enables users to look at planned work, and forecast billing throughout the quarter and beyond. Once uncovered the app also enables users to take action from within the Wave screens. Unlike separate analytics programs Salesforce Wave integrates directly into the application. This allows users to take immediate and appropriate action from that point in the application. Details of what FinancialForce have built into their app were not available. It might include initiating a chatter conversation or re-allocating resources between projects.
Lori Ellsworth, general manager of FinancialForce Professional Services Automation at FinancialForce commented: "Many of our customers already benefit from having complete customer visibility across sales and service by using Salesforce CRM and FinancialForce PSA. Powered by Salesforce Wave Analytics, FinancialForce Wave for PSA will provide an even deeper level of business intelligence to help them make critical decisions with confidence. Services professionals will able to analyze billing information at the organizational, business unit or project level, in a single, dynamic view, and gain the ability to prescribe actions before anything becomes a problem. FinancialForce has always helped customers realize the benefits of building their front- and back-office on the Salesforce Platform. Now with Salesforce Wave Analytics, we have a clear roadmap to deliver cloud ERP with on-platform business intelligence."
How can Wave for PSA deliver Eureka moment?
Any device including PC, mobile and tablet will support Wave apps. Business users will therefore be able to take advantage of the new app wherever they are. For PSO's that often rely on hot desking this allows managers to view and take action wherever they are. Wave also allows the inclusion of other data sets in the analytics and views. It will be interesting to see how PSO's adopt the new app and what additional views they create. Pulling in data from within projects might allow viewpoints that have never been possible before. For example the ability to analyse current risk profiles within all projects. This might highlight growing trends and allow a business to take mitigating actions. Is this the Eureka moment that service professional have been waiting  for?
FinancialForce naturally focus their attention on the financial aspects of the analytics within their announcement. The impact and benefits might be far wider. To be fair Ellsworth indicates this in her recent blog. She explains PSA Wave will graphically represent data combinations from both ERP and CRM sources. With Dreamforce 16 approaching it is interesting that FinancialForce chose to announce this before the event. It may be that they have an even bigger announcement due in October.
Pricing for the app is only available upon enquiry to FinancialForce. Note that only customers currently using FinancialForce PSA for Salesforce can purchase it.
Conclusion
Ketan Karkhanis, SVP Product Management, Analytics Cloud, Salesforce commented "Wave Analytics is seeing rapid global adoption as companies everywhere are demanding mobile, actionable data discovery and analytics that are embedded in every business process and allow employees to be smarter about their customers. We are excited to extend the power of Wave Apps to even more departments and industries with our innovative portfolio of ISV Wave Apps now live in the AppExchange."
Surprisingly there are remarkably few Wave apps listed on the app exchange. A search with the keyword "wave" revealed 32, of which some were not actually Wave apps. This is surprising, users want the insights that analytics can bring them with the flexibility that mobile provides. One wonders how many more Wave app announcement will happen at Dreamforce 16. It may be that FinancialForce has stolen a march on rivals by announcing the release early. If they can deliver some customer use cases for Dreamforce this might just become the differentiator that FinancialForce hope for.