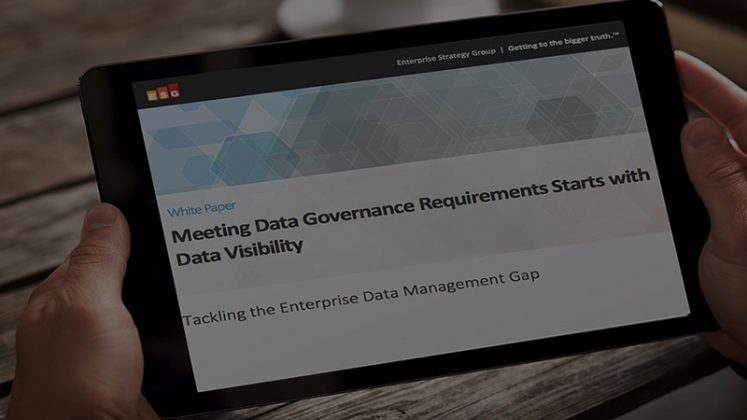 Enterprise file services company Egnyte has released its latest product Egnyte Protect as it moves into the data governance market. At the same time Egnyte has announced a renaming of its existing solution to Egnyte Connect. The company has also said that if companies had been using its products last year they could have saved $14 billion in lost data costs.
It should come as no surprise that Egnyte has moved into the data governance market. The clock is now ticking towards the implementation of the General Data Protection Regulation (GDPR) which is forcing organisations to review how they currently protect data. Over the next two years it is likely that this will become an increasingly crowded space as vendors rush out new products.
According to Vineet Jain, CEO at Egnyte: "The reality is 85% of content currently lives on-premises, but 85% of apps are running in the cloud, so organizations need solutions that orchestrate all content, without compromising time, investment or existing workflows. While our roots have been in the Enterprise File Sync and Share space, we saw a real opportunity to capitalize on all the analytics we acquired and learned from our platform file usage to help customers get smarter about how they manage their content."
Egnyte Protect delivers four key file services
Egnyte Protect is composed of four file services that Egnyte believes will provide greater control and transparency over corporate data. These are:
Access Control: This service is designed to highlight problems with file permissions. The challenge here will be for companies to actually know who should be accessing certain files and directories. To get around that Egnyte is saying that it will help unify permissions across multiple content repositories. What is not clear is whether this means federated access across systems. This feature also offers behavioural analytics to spot strange access patterns although there is no information on how long it will take to create the relevant baseline data.
Selective Encryption: Egnyte is saying: "Keep a select subset of your files encrypted at all times, even after they leave your system (and your control) to prevent unauthorized viewing of sensitive, confidential or regulated content." For many the issue here will be how to define that subset and the risk of only partially encrypting corporate data.
Data Residency: This is the big hot topic in Europe at the moment. Germany companies are increasingly demanding data stays within Germany but what is not clear is how this will be enforced. Data on a corporate network will have no geographic markers in terms of IP addressing or domain names. There also appears to be no easy way to drag and drop content into containers in order to establish geo-controls.
Data Retention: It will be interesting to see how Egnyte integrate this with other systems such as backups and archives. The website gives no indication of whether the system will deliver a list of files that have been previously backed up or archived and that need to now be deleted. There is also nothing to say how files will be marked to prevent access should there be an attempt to restore from an archive.
Conclusion
Egnyte has set itself a serious goals here in terms of data governance but seems to have left out the answers to some key issues. It will be interesting to see how quickly it begins to clarify how some of these services will work, who it is going to integrate with to provide wider functionality and how customers are going to adopt them.