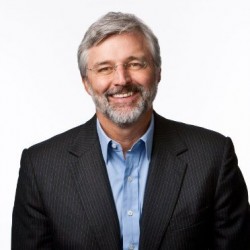 Already supporting global organisations in many Asian countries, NetSuite has added localisation for both Hong Kong and Singapore. In a lightning tour of Asia, the NetSuite team led by Zach Nelson is presenting the cloud based ERP to CXO's across the region.  At  the CXO summit held in Singapore this week Nelson commented: "Our long history in Southeast Asia and the dynamic business environment that has emerged in recent years, make expansion in the region a strategic imperative in NetSuite's next phase of international growth."
NetSuite has been active in Singapore since 2005. This year sees a push by the company as it announced new business wins, new channel partners and most notably new localisations. The localisation should open up the market in those areas for the new NetSuite channel partners to start gaining traction amongst local companies. With NetSuite already available in 20 languages including Thai, Simplified and Traditional Chinese it will be interesting to see how quickly other languages are added for the region.
NetSuite is already operated by many companies across the region within subsidiaries of global enterprise.  The solution already supports local currencies, several languages and number formats to help support those operations. What NetSuite has added is the localisation such as compliance with the Inland Revenue Authority of Singapore (IRAS) technical guidelines and requirements. This includes the ability to automatically generate an IRAS Audit File (IAF) and GST reports (GST F5 report) for companies based in  Singapore.
The second major update for NetSuite is the integration with banks and payment centres across the region.  NetSuite now integrates with VISA, MasterCard, JCB, China UnionPay, American Express. In China it supports AliPay, TenPay, WeChat Pay, Octopus. In Singapore there is support for eNETs and other payment methods are available through  payments partner AsiaPay. There is also support electronically through banks with support for GIRO, DBS – IDEAL, and UoB – BIB-IBG.
With an increased presence in Asia the number of partners in the region has grown. This is not just in terms of channel partners but also application partners. CuriousRubrik has developed an HCM and Payroll solution for Singapore. Other companies such as Hitpoint, Shearwater and Trigger Asia operate in both China and Hong Kong and have localised NetSuite apps for those areas.
NetSuite's growth in Asia has been steady over the last 11 years, but with these localisation and several marque customer wins they are clearly hoping for rapid expansion. Craig Sullivan, SVP, Enterprise and International Products at NetSuite commented: "Businesses like Scoot Airlines, Hong Kong Express and Treknology 3 are already benefiting from the flexibility, scalability and support for local requirements that NetSuite OneWorld provides. With the latest enhancements to the No. 1 cloud ERP, businesses in Singapore, Hong Kong and the rest of the region are getting a world-class global solution to capitalise on the area's growth with the local tax, currency and accounting support they need."
Conclusion
NetSuite completed its last quarter by maintaining its growth above 30%. This impressive growth becomes harder to maintain without new products or markets to grow into. What NetSuite seems to be doing though is looking to maintain these growth rates into the future as it looks for serious expansion in Asia. What will be interesting is when it will open a new data centre in the region. The question was sidestepped by NetSuite at SuiteWorld but if clients continue to join the NetSuite bandwagon in Asia it will not be long before they announce the opening of a new data centre for the region.