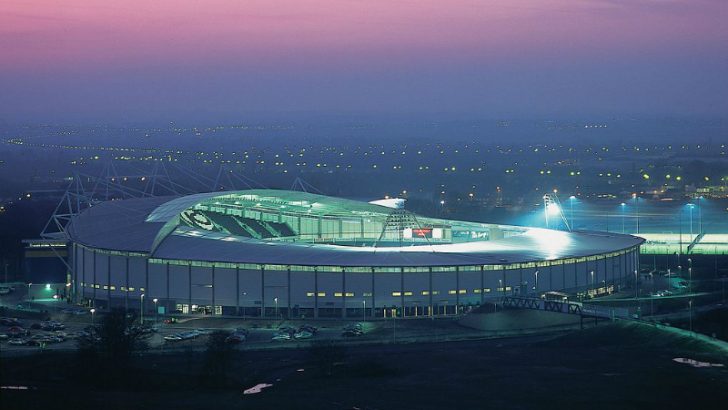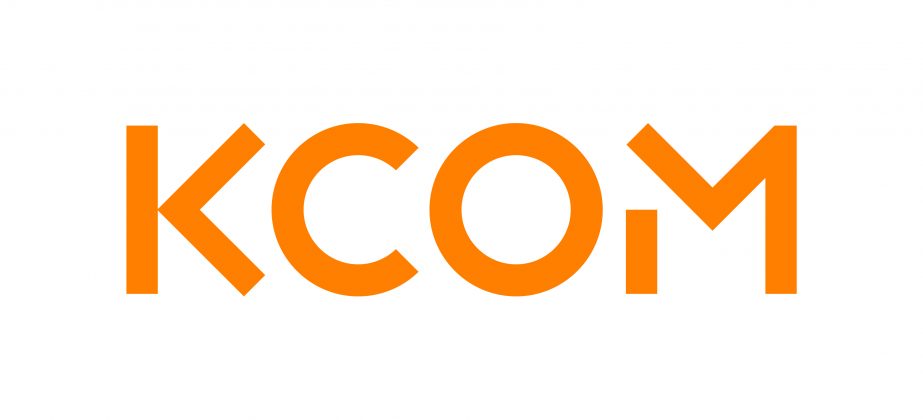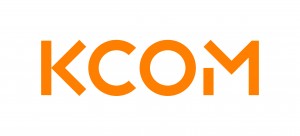 KCOM have announced that from April 4th they will be bringing together their four brand under a single united and refreshed KCOM brand.  We spoke with Bill Halbert CEO at KCOM Group plc to discuss the latest changes at KCOM and what the future would hold.
On April 4, 2016 Smart421, Kcom, Eclipse and KC brands become KCOM.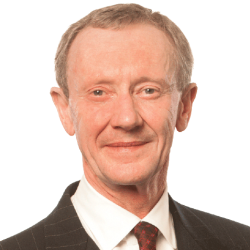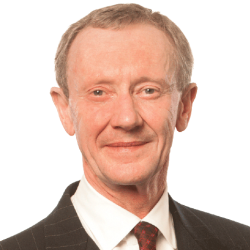 This is a transformation that has been several years in the making. Halbert has been realigning the group in its new direction and reorganising its internal structure to be focused in a single direction. For example Finance, Communications and HR teams have already been merged into a single unit and  there is also the new Technology, Service and Operations (TSO) team.
The sales teams are still divided, but not along the original company lines, the three sectors are consumer, SME and Enterprise. KCOM has recently had some success in the public sector arena, successfully carrying out a large digital transformation at HMRC. This falls under the enterprise banner, rather than having a separate public sector unit.
We challenged Halbert about having a single brand across both business and consumer and he explained the rational:
"This is all about delivering IP based services. Whether it's enabling an individual residential consumer in Hull and East Yorkshire to connect with anything and everything that matters to them …Not just connecting to that …but finding clever ways in the IP world of enabling those connections in an active rather than passive way. So making it easy for customers in a mass customised sense to be able to aggregate those personalised bundle of IP based services, whatever they happen to be.
This is not that different from replacing with HMRC a pre-existing switched voice-based massive UK operating call centre and turning it into an IP based omni-channel contact centre operating in the cloud. It sounds very different but when you think about all of the skill sets the IP skills that are involved you are using a lot of the same skill sets to develop aggregated products on the one hand and bespoke solutions at the other."
What Halbert has done is ensure that his brightest people are working in the best way to service all their customers. They don't need to work full time on the consumer end, just design the bespoke services that can be rolled out as a commodity to them. At the top end, solutions devised for customer like HMRC are at a similar scale, designed once and deployed across a large user base. It is an interesting re-engineering of the company that has been achieved and justifies the single brand.
Halbert continued by saying: "In a business that is not a massive business, [we are] trying to put ourselves in a position to make all of those 2000 skilled people available to any customer or proposition across our markets. The easiest way is to be an integrated business rather than across four brands."
Transformation costs money
This may be true however KCOM has been bolstered by the sale of its UK fibre network to CityFibre while retaining its use of it for its own customers for several years at cost, thus protecting the profitability of its existing customer contracts. Halbert was quick to explain the benefits of the sale: "We've got a £200 million banking facility but we have no net debt. Our intention is to accelerate the current rate of deployment of fibre in Hull and East Yorkshire." It is also likely that Halbert will be looking to acquire some businesses going forward to fill in some of the gaps within the expertise.
For the consumer market in Hull and East Yorkshire we asked Halbert was this acceleration might mean. Roughly 60,000 premises have been lit up by Lightstream, KCOM's Fibre to the Premises (FTTP), that delivers high speed to consumers and ensures that those speeds can be uplifted as technologies improve. Halbert was rightly cautious in explaining how fast they can deliver the roll out because, the planning is still ongoing and there are likely to be limitations both on things like staffing and logistics. However at the current rollout the original plan was to complete installation of FTTP to around 180,000 by around 2020.  An optimistic view could see that brought forward to 2018 according to Halbert, the likelihood is that it will be somewhere between the two though.
There are two other changes about to happen. The KC Lightstream stadium, home of the Rugby League team Hull Kingston Rovers will be changed to the Lightstream stadium. The KC stadium, home to Hull City FC will be renamed to the KCOM stadium. Currently laying in a play off position Halbert would no doubt be very pleased if they managed to climb into the premiership and gain even more visibility.
Conclusion
With a single brand there is likely to be a single brand vision, however we will have to wait until April 4 for that to be announced. Halbert would not be drawn on revealing it early but commented: "We are clear about brand promise and ways or working and it is simple and straightforward."
The future looks bright for KCOM, its business is now streamlined and pointing in a single direction. As Halbert noted: "The move to a new brand reflects our continued transition from being a network provider into a business that uses its experience and expertise to develop IT and communications services that connect customers with the things that matter to them."
Halbert explained the new look company as an "IP Services integrator." It is interesting how he has managed to retain the legacy of the old Hull and East Yorkshire telecommunication service provider and reimagined the rest of the business through some clever acquisitions to point everything in the same direction.
In his final statement in the press release Halbert said: "The changes we are making will help us to deliver greater value to all stakeholders and position us well for further growth." He has now completed the latest step and it will be up to the business to ensure that the growth is obtained.
The consumer business is solid and profitable, Smart421 had a good year but there is always a risk associated with brand renaming that some good will is lost. Halbert will be hoping that the better known brand and its marketing push that will no doubt soon be with us will help to accelerate the growth and keep the shareholders happy in future years.