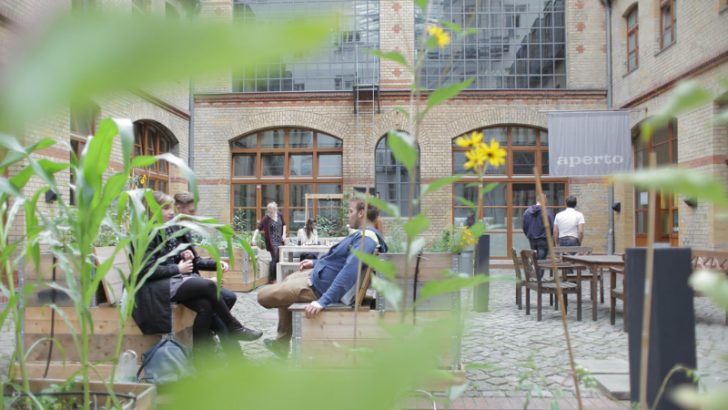 IBM has announced that it has reached a definitive agreement to acquire Aperto, a digital agency based in Berlin with additional offices in Basel, Zurich and Beijing. With the majority of its employees based in Berlin it focuses on mainly German companies looking to deliver cross-media creation and implementation, strategy  as well as design and technology solutions. Aperto also possesses a brand agency Plantage Berlin and Aperto Move develops service creations for mobile devices.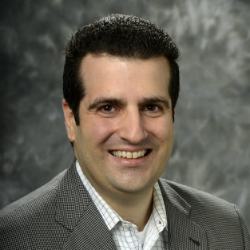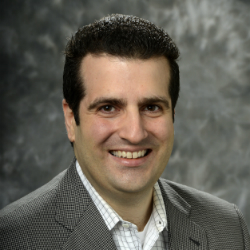 It will join IBM iX, the largest global digital agency according to Ad Age Agency Report – 2014 & 2015, whose customers already include Nationwide, Jaguar Landrover, Citi and Wimbledon from its existing 25 global IBM studios. Paul Papas, Global Leader, IBM Interactive Experience commented: "IBM iX is a global market leader in experience design, which is emerging as an essential element in all business strategy.
"We're honored to be joining forces with Aperto and look forward to reshaping the future of business and digital innovation with our clients in Germany and beyond."
Aperto's customer list contains an impressive portfolio of names including Deutsche Bahn, Edeka, WWF, Airbus Group, Volkswagen and Siemens. What is interesting is that the technology Aperto currently uses is not IBM. For example it used Coremedia CMS for projects including the German Federal Government and Liferay for portals and intranets. It also has experience of FirstSpirit and Adobe Experience manager, the latter especially in automotive and marketing sectors.
It will be interesting to see whether the technology base gradually changes from these solutions to use more of the IBM tools. After all, IBM has been on an aggressive buying spree in the digital advertising space over the last two years. Making employees change tools may be a risk as employees may prefer to continue working with their favoured solutions.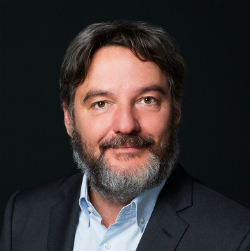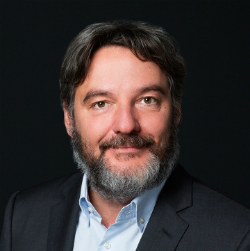 Dirk Buddensiek, CEO, Aperto commented: "We pride ourselves on remaining at the forefront of the digital revolution. After 20 years in the industry, we're proud to join forces with IBM iX, the largest global digital agency, to continue doing just that.
"Between the talent sitting within the iX team, and IBM's transformative work in the cognitive space, as well as leadership in cloud, mobile and analytics, this opportunity will open many doors for both our team and clients."
IBM plans global lead
For Aperto this may allow them to access a long list of new global clients. With only satellite offices in Switzerland and China, the deal will enable them to open up opportunities to assist IBM clients looking to expand into Europe, especially Germany.  IBM hopes to leverage this expertise in what it seems is a growing demand for digital, strategy and design to compliment business strategy. With IBM cognitive computing and analytics now accessible to Aperto once the acquisition is compete it will also benefit the existing client base of Aperto and it will be interesting to see what the acquisition and joint intelligence from the two companies will bring them
This is the second announcement by IBM announcing the acquisition of a digital agency. The first was announcing IBM's intent to acquire US-based agency Resource/Ammirati.  This will see IBM iX gain a strong foothold in Germany with several blue chip clients and will open up the potential for increasing wallet share amongst other IBM clients from outside Germany.
Conclusion
While no financial information has been disclosed around the deal yet, this will not have been a small acquisition for such a well known brand. IBM iX are continuing to expand and this latest acquisition will see them possess a significant voice in the DACH region. What is important is that both founders of the agency will be remaining in charge and the acquisition will therefore enable both them and IBM to accelerate the growth of the digital business globally.
In a shared blog Buddensiek and Matt Candy, Vice President & European Leader, IBM Interactive Experience issued a clarion call to employees, clients and future saying: "Aperto and IBM iX remain committed to design excellence and delivering innovative experiences. We will do it together. We will do it better. It's an exciting time for our clients, employees and companies as we enter the next phase of our journey – come and join us". It will be interesting to see who pays attention.