Zapproved has announced that it has broken the 1TB/hour barrier for eDiscovery processing. The news comes just a day after another eDiscovery company, Nuix, announced its plans to allow customers to exceed 1TB/hour later this year.
The rise of legal cases, stricter privacy laws and tougher regulatory environments has created a major problem for many companies. Few have proper eDiscovery tools in place to deal with data requests, instead they rely on traditional search systems inside the enterprise. With much of the data in silos inside the enterprise there are also challenges with carrying out complex searches to find information.
Zapproved using AWS for its cloud platform
To make life easier and speed up search and data import Zapproved has released Digital Discovery Pro. Based on Amazon Web Services (AWS) it enables searches to take advantage of cloud resources when carrying out searches, removing many of the system bottlenecks experienced with on-premises solutions. It is this move to cloud computing that has enabled Zapproved to claim they have breached the 1TB/hour barrier when doing eDiscovery.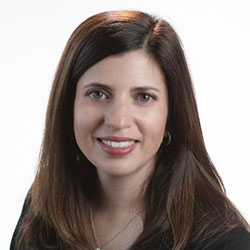 According to Monica Enand, CEO and Founder of Zapproved: "Breaking the terabyte-per-hour processing barrier marks a new era for electronic discovery. Digital Discovery Pro was designed as modern software and with future customer needs in mind. We developed it to take full advantage of the AWS Cloud and have optimized it for scalability and affordability. Our software applies the amount of computing power required to accomplish any task quickly."
One of the challenges of building on cloud is that there is still a lot of resistance in terms of data security. Zapproved uses its own Z-Discovery platform which does end-to-end encryption and provides failover for business continuity and disaster recovery. It also offers customers access to its own security monitoring teams.
What isn't clear is how well Z-Discovery will work in a hybrid scenario. Many organisations are willing to use cloud-based apps but want to keep local control of the data. The Z-Discovery documentation only talks about what happens when everything is in the cloud. This also means that there are questions over data import that need to be addressed by Zapproved.
Despite being built on AWS cloud, Digital Discovery Pro seems to be only focused on the US eDiscovery market. The key buyers appear to be legal teams which suggests that Zapproved has yet to realise the potential in this market. There is a bigger need than legal teams for eDiscovery.
Security teams are looking at the potential of eDiscovery systems to try and identify the impact of a breach and for fraud prevention. This is where legal and IT need to have better integrated systems and it is a surprise that Zapproved have not yet gone down this route. There are other teams such as customer relations and complaints teams that are also interested parties for this technology as it would enable them greater visibility into customer details.
Conclusion
In the last year there has been a significant jump in the number of companies offering eDiscovery tools. Not all have gone as far as Zapproved and built their own cloud platforms and applications. By announcing that it has breached the 1TB/hour barrier for data processing it has certainly put itself among the top companies in this field. It will be interesting to see what happens next.
Will Zapproved look to add support for security and fraud teams? Will it find itself an acquisition partner for legal software companies who have yet to create their own cloud solution? More importantly, does it have the financial support to go on a buying spree of its own to widen its appeal to companies? We will all have to wait and see.