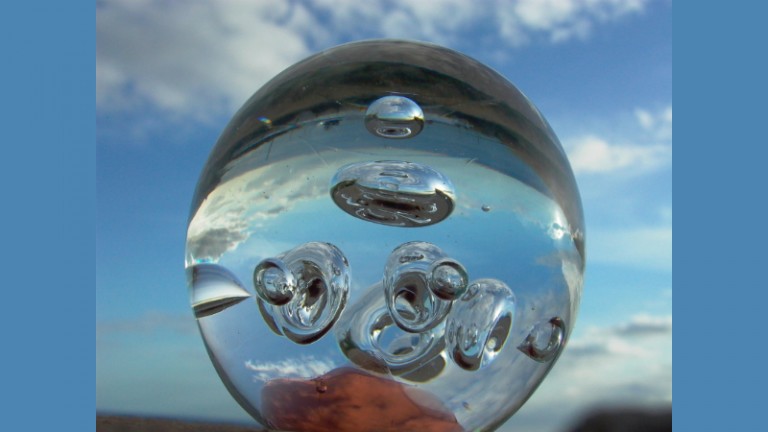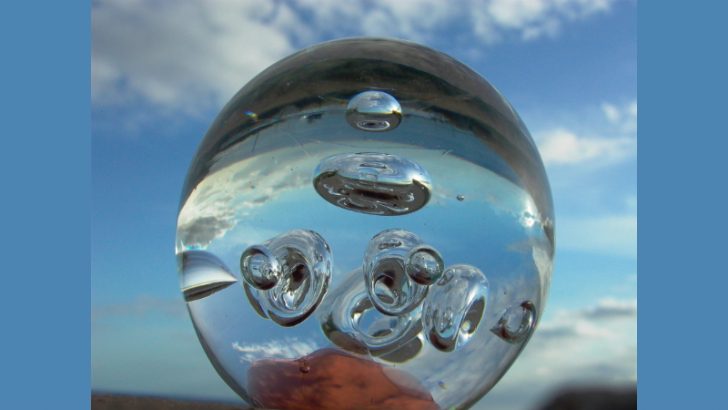 In a move that may lead to the possible acquisition of Predictix, Infor has placed a significant investment in the born-in-the-cloud predictive retail analytics company. The $25 million stake purchases a minority share in a company that has seen 40% growth during 2015 alone. It's software manages $60 billion in weekly forecasts and includes data from 5 out of the top 15 global retailers.
The investment is not merely a financial investment to help a company take off but a full strategic partnership that will see the companies work very closely together over the coming months. From a Predictix point of view they will gain access to the Hook & Loop design company that Infor owns and uses to deliver cutting edge UX for all its applications. Whether the Predictix front end will benefit from a full front end redesign is unclear but they will certainly be able to benefit from the expertise within the New York design centre. Secondly Infor will look to leverage an integration with GT Nexus and Predictix. GT Nexus has a large share of the supply chain market and with the analytics that Predictix can provide on top the Infor suite will become a very strong player.
As Molham Aref, CEO of Predictix commented: "Partnering with Infor will provide Predictix access to the scale and resources of an enterprise software giant with the mentality of a forward-looking, entrepreneurial start-up.
"Predictix customers will benefit greatly from the cutting-edge work coming out of Hook & Loop, Infor's internal creative agency that is pushing the boundaries of product design and user experience."
While this is not yet an acquisition by Infor it was made clear to Enterprise Times that there is an option for Infor to purchase the analytics company outright. For now it joins the existing investors Marlin Equity Partners, Kinetic Ventures, and ITC Holding Company. Marlin Equity partners led the last funding round, raising $14 million for Predictix back in 2014. Gartner recently placed Predictix in the leaders quadrant for their Magic Quadrant for Merchandise Assortment Management Applications but raised three concerns that this deal might hope to address.
While we did request information about the percentage ownership that Infor now holds in Predictix, the information was not made available. One assumes though that with a minority shareholding Infor would have to pay at least the same again and probably a multiplier of that value.
Will the Infor + Predictix partnership make a difference?
Gartner believed that Predictix showed a lack of market understanding. This stems partly from the start-up nature of the company and engagement with the wider industry is often costly and time consuming. With a company the size of Infor helping to deliver both market awareness and market reach for the analytics software this criticism should reduce over the next few months. The intention is that Infor will start selling the Predictix software as part of the Infor Cloud Retail suite. This solution now looks even more comprehensive, not just with the addition of the GT Nexus supply chain but with the analytics that can be placed on top of it.
The second weakness was around Market strategy and lack of market presence. As part of the Infor Cloud Retail suite it almost instantly is provided with a vehicle to achieve that. While there will still be concerns around the differentiation and offering for a while, it will increase its market presence rapidly through the partnership with Infor. Infor also offer Predictix access to more global markets as Infor is far more active internationally than Predictix and has a whole channel in Europe that Predictix will be able to take advantage of.
How hot is Retail
The retail market is definitely heating up. Vendors are pouring investment into the area and this is a mixture between the old and new technologies. This announcement was not the only made by Infor in the week of NRF 2016. There was also an announcement about an agreement with Kurt Salmon the global management consultancy firm. Other companies have also made announcements at the show with Microsoft keen to push Microsoft Dynamics for Retails as well as other technologies delivered from Azure. In addition, Oracle recently announced an update to their retail suite as well.
Retail is on the cusp of a revolution that will see new technologies, especially mobile, start to become more common on the shop floor. Companies such as Apple pioneered the way and others are now introducing RFID tags and IOT technology to deliver competitive advantage. With these latest technologies comes data, lots of it and Infor has stolen a march on its competitors by snatching up Predictix. With the final cost of purchasing the company likely to be significantly higher it has guaranteed a first option by this investment, and by delivering a competitive advantage at the same time has ensured that the companies are likely to be working closer together over the next few months before any decision about the purchase option is considered.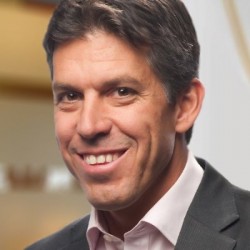 Duncan Angove, President of Infor already sees the dynamic the two companies as good and commented: "Predictix is a company that shares our belief that modern technology can power a generational shift in retail software, and has delivered true innovation to merchandising and assortment management. Infor and Predictix sit at the intersection of cloud, analytics, and self-service and this partnership will only accelerate our joint mission to change the retail landscape."
Retailers want to understand the data they are collecting from the new technology sources. Delivering insights that can map across into their ERP solutions is the next obvious step.  Certainly Whole Foods, one of the launch companies for the Infor Retail Cloud suite are convinced with Jason Beuchel, EVP and CIO of Whole Foods Market saying: "We've seen first-hand the powerful insights from Predictix at Whole Foods Market; it is the perfect complement to our efforts with Infor to build a new, modern retail software suite that will propel us into a new era.".
Conclusion
This is a smart move by Infor as it looks to increase its share of the Retail ERP market. Not only have they cemented an alliance with one of the most technically advanced products in the retail analytics space but possibly more importantly they have stopped a competitor from launching a bid. With IFS set to expand through acquisition following its move to private equity and NetSuite pushing forcefully into the retail sector this takes an option off the table for them.
The marriage between GT Nexus, Infor Cloud Suite Retail and Predictix will also be compelling for many retailers looking for a complete solution that provides them with an end to end solution for their software requirements. What will be interesting is how much Infor develop their existing retail analytics capability in the light of this investment. It seems likely that some development plans may be scaled back, but if there are signs that they are increasing then it may be that Infor won't be looking to exercise the option.
The other part of Infor that is interesting in this field is the Infor Dynamic Science Labs. Set up in 2014 and based near Harvard and MIT they look to solve the problems faced by industry with the latest scientific approaches. Predictive analytics is one such expertise found amongst the scientists working there and it will be interesting to see whether there is cooperation between Predictix and them.